Dubrovnik has developed an exciting array of nightlife in recent years from alternative music to sedate cocktails by the sea. Venues in and around the Old Town are humming year-round with tourists filling the seats in season and locals flocking in from November to March. The further away from the Old Town you go, the more you'll find locals enjoying the slightly less-expensive drinks.
Romantic Bars
'Buza' or Cold Drinks
Od Margarite
Tel: 098-361 934
What could be more romantic than contemplating the sunset overlooking the sea? It's outside the city walls and your table is only steps from the water. (Look for the 'Cold Drinks' sign on the southern walls). There's probably no better view in the Adriatic of a sunset over the sea. In 2012, the newspaper, USA Today, named the Cafe-bar Buza as one of the top ten seaside bars in Europe.
Cave Bar More
Nika i Meda Pucića 13
Tel: 020-494 200
cavebar-more.com
Located in an actual cave in the Hotel More in Lapad, this softly-lighted bar provides a unique and remarkable atmosphere. There's no music; just soft conversation and the sound of waves.
Irish Bars
Pub Karaka
Između polača 5
Tel: 020 323 970
www.irishpubkaraka.com
Wide-screen TVs are tuned to major sporting events every night with an accent on British teams. A variety of simple meals and draft beers keeps the crowd happily fed and watered.
The Gaffe Pub
Miha Pracata 4
Tel: 020 640 152
The "oldest Irish brewery in Dubrovnik" has been open 10 years is also a convivial watering hole for sports fans and those homesick for pub grub.
Katie O'Connors
Dropceva 4a
Tel: 020 323 424
Located in an atmospheric cellar, this is another great choice for sports fans.
Cocktail Bars
Nonenina Cocktail Bar
Pred Dvorom 4
Tel: 098 825 844
Here is a classy scene and one several bar-cafes on Gundulic square catering to the cocktail set. Nearby is Mirage Caffe-Bar, another relaxed hangout.
Banje Beach Restaurant Lounge
Banje Beach
Tel: 020-412 220
www.ew-dubrovnik.com
On Banje beach to the east of the Old Town, pretty people swan around sporting the tan they acquired basking outside during the day. The fruity drinks in sunset colors are pricey but good.
360°
Svetog Dominika
Tel: 020 322 221
360dubrovnik.com
To really blow the inheritance while hobnobbing with stars and oligarchs, order a meal here. As one of Croatia's finest restaurants, it will be unforgettable. On a slightly more modest level, the terrace cocktail bar offers a stunning setting that combines minimalist decor with sweeping views over the harbour.
Lapad-Beach
Filipa Grabovca 7
Tel:098 285 355
www.lapad-beach.com
Staying in Lapad? No need to trudge into the Old Town for cocktails. Try this jazzy cocktail bar-restaurant overlooking the sea. The seafood-vegetarian menu is pleasing on a hot summer night.
Local Bars
D'Vino
Palmaticeva 4a
Tel: 020-321 130
www.dvino.net
Croatian wines are astonishingly good and here's the place to sample them. And you don't have to drink on an empty stomach since this delightful wine bar serves up a tasty assortment of local specialties from cheese to smoked meats.
Tinel
Antuninska
This cafe-wine bar is known among locals for serving up the best coffee in town. The wine selection is also good and reasonably-priced.
Art Cafe
Branitelja
A couple of hundred metres west of Pile Art Cafe is a palace of shabby chic. Care to sit in a bathtub converted into a sofa while sipping a cocktail? Lots of locals do.
Culto Cafe & Night Bar
Iva Vojnovića 3
Tel: 099-314 6496
facebook.com/cultonightbar/
Locals come here to party in a sleek, modern interior where the bartenders are friendly, prices are reasonable and upbeat music keeps everyone energized.
Discos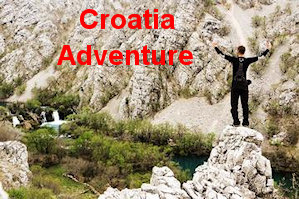 Skybar
Brsalje 2
Tel: 091 420 2094
facebook.com/skybardu/
Kids gone wild? You really can't miss Skybar as it's right outside Pile Gate, where Fuego once was. The music is electronic, the drinks are cheap and the crowds are large.
Nightclubs
Nightclub and Cocktail Bar Revelin
Svetog Dominika 3
Tel: 020-436 010
www.clubrevelin.com
A younger, more casual set rules this venue perched on top of the medieval fortress that guards the eastern entrance to town. Parties are nightly in summer, weekends only the rest of the year.
Lazareti
Frana Supila 8
lazareti.com
For an alternative scene, head to Lazareti, the former quarantine quarters for old Dubrovnik. From jazz to heavy metal to techno to "happenings", there's always something going on.
Park Orsula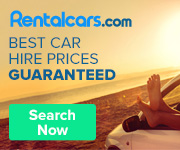 Just 3km east of the Old Town is this highly original contribution to Dubrovnik's life after dark. The ruins of the 14th-century St Ursula (Orsula) church are the centerpiece of a park and amphitheatre constructed around a concert stage. On summer evenings the venue comes alive with an eclectic assortment of musical groups. One thing is sure: the view, which takes in the Dubrovnik coast from Cavtat to Lokrum to Dubrovnik's Old Town, is unforgettable. If rubbing shoulders with the locals is what you're after, this is the place.
Look for a free shuttle bus for some summer concerts. Otherwise, local bus No. 10 stops in front of the park but leaves from quite a distance away. No matter. It's only a 30-minute walk along a footpath to reach Dubrovnik's eastern entrance. There's also free parking. See the website for current programming.
Last updated May 2, 2022