Get Started
About Croatia
Essentials
Croatia Map
Croatia Photos
Guidebooks
Travel Insurance
When to Go
Top Sights
Accommodation
Transport
Car Rental
Croatia Ferries
Money
Adventure
Sailing
Cruises
Tours
Itineraries
Special Interests
Dalmatia

Dubrovnik

Islands

Istria

Kvarner
Split
Zadar
Zagreb
News Blog
Newsletter
Traveller Tips
About Me

Advertising
Trip Planning
Contact
Privacy Policy

Search Site
Site Index
Get great deals on:
Holidays
from TUI
Accommodation
from booking.com
Car Rentals
from rentalcars.com
Cruises & Tours
from Viator
Top
Destinations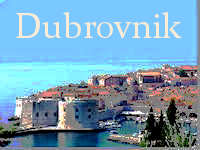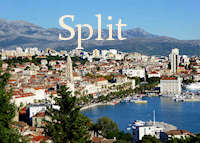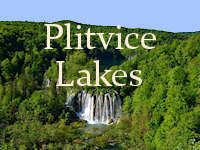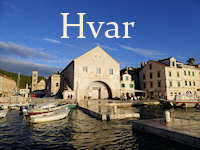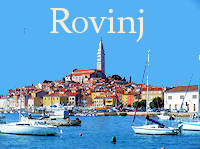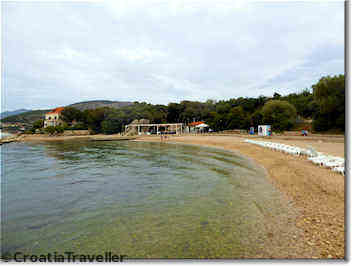 Copacabana Beach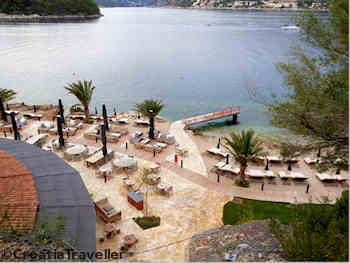 Coral Beach Club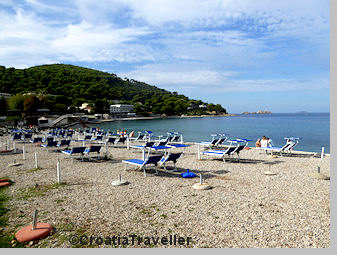 Lapad beach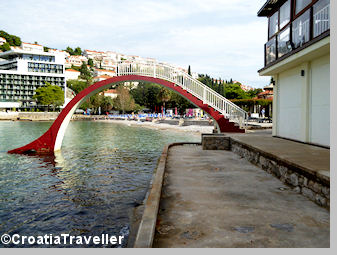 Lapad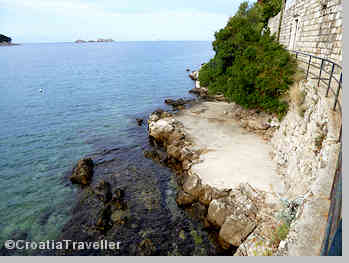 Rock beach between Lapad and Babin Kuk
Beaches in Dubrovnik are modest. You won't find vast sweeps of sand but you will find sparkling water and a clean stretch of rocks, pebbles or gravel to throw down your towel. Locals generally head to the islands of Lokrum, Sipan or Lopud but there are closer options.
Wherever you dip your toe in the sea, rest assured that the water is sparkling clean. The sea around Dubrovnik has been rated "excellent" by European environmental regulators. It's also among the warmer waters in Croatia with temperatures averaging about 25.5°C in August (according to seatemperature.org)
Banje Beach
Banje Beach is the closest beach to the Old Town which makes it the most convenient beach and the beach with the best view of Dubrovnik's walls. It's a "managed beach" which means that you can rent lounge chairs and umbrellas (200Kn for two chairs and an umbrella) from the nearby Banje Beach Club. Need more pampering? How about a massage of the Thai, Swerige or Hot Stone variety? Reserve at the Banje Beach website. It's one of Croatia's best beach clubs.
Of course you can always just throw a beach towel on the gravel. For free!
Sv Jakov Beach
Few tourists know about it but locals love this beach. Head east from Ploce gate and go past the Hotel Argentina. Go past the former monastery and take the long stairway leading down to this secluded beach.
Hotels: Hotels in the Ploce neighbourhood have easy access to Banje and Sv Jakov beaches. Look into staying at the Hotel Excelsior, Villa Dubrovnik or Grand Villa Argentina. See all Ploce accommodation.
Babin Kuk beaches
Copacabana
No, it will not remind you of Rio, but this is a perfectly pleasant beach on the Babin Kuk peninsula. It's a great family beach because the water is relatively shallow and there's a waterpark with slides, jumps and floats that kids will love. Sporty types will enjoy the waterskiing, windsurfing and other watersports. There's a managed portion with lounge chairs or even day beds to rent as well as a public portion plus a cafe-bar.
Hotels: Stay on the Babin Kuk peninsula and Copacabana beach is an easy stroll. The closest hotel is the all-inclusive Valamar Lacroma Light. Also nearby is the Valamar Argosy and Valamar President. See all accommodation on Babin Kuk.
Coral Beach Club
Next to Copacabana is this new beach club which is on its way to becoming uber-trendy. The carefully manicured strip of gravel is dotted with potted palms and comfy lounge chairs upon which you can recline and sip premium cocktails. See the website.
Solitudo
Take the coastal walk a kilometre or so east of Copacabana and there's narrow Solitudo beach near the camping ground and mobile home park of the same name. There's a public and private portion. The closest accommodation is the popular Apartments Lotos.
Lapad Beaches
The Lapad peninsula boasts a line of pebble beaches that stretch from the Hotel Splendid to the Hotel Kompas. A large portion is managed (about 80Kn for a lounge chair and umbrella) but there is some free space. In addition to dining options, there are slides and equipment for kids.
Hotels: Lapad is full of accommodation possibilities. The Hotel Villa Wolff is right on the beach and the newly renovated Hotel Kompas is just next door. The Grand Hotel Park is another excellent choice. See more accommodation in Lapad.
Rock "Beaches"
There are a few "beaches" outside Dubrovnik's walls that are really just flat slabs of rock with deck chairs. Buza and Dance are the best known but there are also a few on the coastal walk from Babin Kuk to Lapad. The water is accessible by ladder but as it's deep, these are not for kids.
Recommended Tours
More from Croatia Traveller
Questions? Comments?
©CroatiaTraveller 2005-2018 All rights reserved