Is nightlife in Croatia great? Yes! Beer is cheap, baristas shake up the latest cocktails, DJs spin the latest sounds, and music ranges from Slavic to soul, rock, electronica, jazz, world and beyond. You could just nurse your tan after a hard day at the beach but you don't have to. There are plenty of nightcrawls you can do: trawl the Irish pubs, raves, cocktail bars, rock clubs and discos for a start. Just follow the migratory patterns of Croatians. When everybody is hard at work in winter, nightlife in big cities like Zagreb, Split, Rijeka and Zadar is in full swing while the islands slumber. When the weather warms up and urbanites head to the islands, island clubs and discos explode into action and the big-city hotspots wind down.
Summer nightlife really takes off on Hvar and Pag islands, Tisno and Pula with a series of blockbuster music festivals that attract international renowned DJs and recording artists.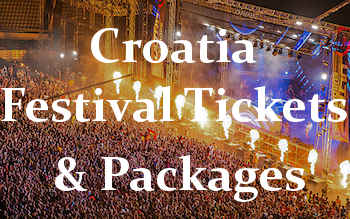 So, what's the Croatian club zone like? As a rule, after-dark life is fairly relaxed. There are a few strut-your-stuff scenes with VIP rooms, ropes, glaring bouncers et al. but for the most part, it's come-as-you-are and the cover is a reasonable €10-15. In the bigger cities, some of the most cutting-edge music, art and fashion is served up in multi-purpose cafe-bar-clubs open from noon until midnight. Otherwise, as elsewhere, dance clubs don't really get going until 'round midnight.
Here is a guide to the best nightlife in Croatia by region.
Here's where you'll find the greatest variety of nightlife from local drinkers' pubs to big, flashy discos. The scene is hottest from September to June and quiets down considerably in the summer. Read more about Zagreb nightlife.
Although most of Istria's towns have a few bars & clubs, the best nightlife in Istria is in Pula but you'll have to go out of town for it. Read more about Pula nightlife.
The nightlife in Kvarner is so good that many Zagreb residents head to the sea just to party. Maybe that's why Kvarner nightlife rocks. The two best places are Rijeka for a good pub-crawl off-season and Novalja on Pag Island for wild, electronic beach parties in the summer.
Very local, adventurous and dynamic, it's worth a trip to Zadar just to go out at night. Plus, most of the best clubs are concentrated in the historical centre making clubbing a breeze. Read more about Zadar nightlife.
The tanned, toned good looks of the Split population are all on display in the city's slick discos. There's also a laid-back student-y vibe in the Old Town. Read more about Split nightlife.
Do the words Carpe Diem mean anything to you? Hvar's chic-est club is attracting party people from the world over including the two Hilton sisters. There are a few less-exalted places but generally you'll want to dress up to live it up. See more about Hvar nightlife.
There are some discos and informal clubs but there's also a lot more at the ritzy end of the range. Read more about Dubrovnik nightlife.
Resources
To keep abreast of what's happening in Croatia's clubs, check out Club Pages which is mostly (but not exclusively) in Croatian.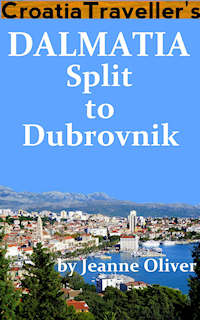 Get it now on