Dubrovnik is a major stop on the Mediterranean cruise circuit receiving nearly a million passengers per year. If they all came at once the city would probably sink into the sea! The crush of cruise ship visitors has become deeply unpleasant to the old town's remaining residents and has even endangered Dubrovnik's World Heritage status. It also makes for a deeply unpleasant visitor experience. But your Dubrovnik dream holiday does not have to be disrupted by unmanageable crowds!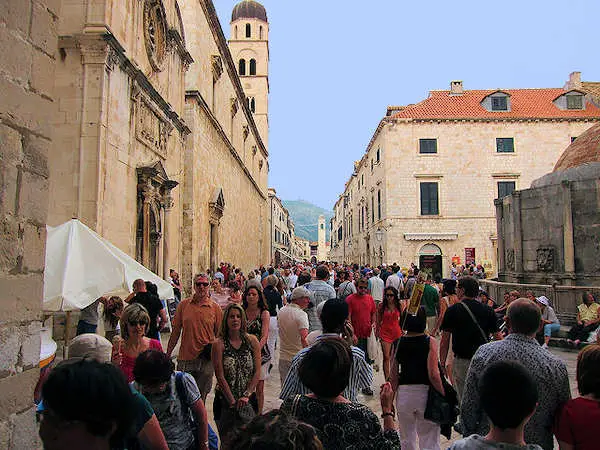 flickr by Mike Bull cc license
In 2021, there are nearly no cruise ships arriving because of the Covid pandemic. That may change next year but as of now, you can visit Dubrovnik in peace!
---