Kids in Dubrovnik have a lot to see and do on their first day just exploring the city's towers, walls and bastions. The nooks and crannies of Dubrovnik are sure to spark young imaginations but after that it's time to work off energy in playgrounds, beaches, games and excursions. Dubrovnik is a safe city for kids of all ages with extensive pedestrian areas and of course, plenty of beaches.
Where to Stay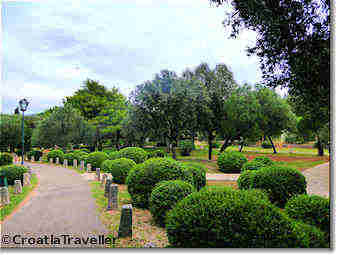 Babin Kuk
To keep kids entertained and avoid that "cooped up" feeling, I recommend staying on the Babin Kuk peninsula, a leafy and safe expanse of parkland that borders Copacabana beach. There are numerous apartments and hotels to book but the best is the Hotel Valamar Club a three-star hotel next to the beach that's specifically designed as an all-inclusive family hotel. The animation team is inventive, the buffets are varied and copious and there's a pool, children's pool, babysitting service and children's playground. Book Now
Playgrounds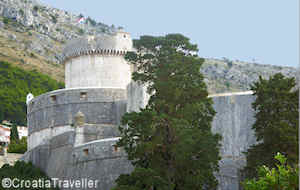 Minceta Fortress
There are 49 playgrounds in Dubrovnik, mostly in the far-flung suburbs. For visitors to the old town, check out the small playground tucked away beneath Minceta Fortress just outside Pile gate. Lapad is a popular residential area with plenty of accommodation and two small playgrounds along the pedestrianized Zvonimira street. The closest hotel is the Grand Hotel Park.
Beaches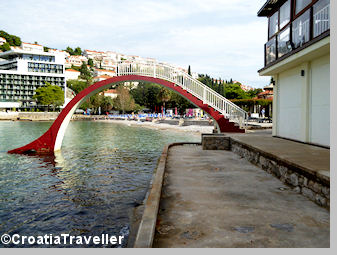 Lapad Beach
The best beaches for kids in Dubrovnik are Copacabana in Babin Kuk and Uvala in Lapad. Copacabana is on a protected bay with shallow water lapping at a gravel beach. Uvala in Lapad is even better for kids as there are slides, rides, trampolines and an inflatable playground. The closest hotels are the Grand Hotel Park, Boutique & Beach Hotel Villa Wolfe and the Hotel Uvala. See more about Dubrovnik beaches.
Activities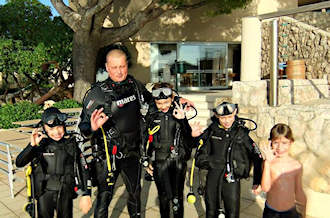 Bubblemaker Dive
Need time away from the beach? Try the new Game of Thrones themed Dubrovnik Escape Room. Best for kids 12 and up, this fun game presents GOT-related clues and puzzles which you have 60 minutes to solve. Book Now
For a Dubrovnik theme, try the Scavenger Hunt and City Walk. Book Now
Would-be warriors can work off steam in a Paintball park in Cadmos village, outside Dubrovnik. Book Now
Closer to town, Bubblemaker Introductory Dive is a great way to get kids comfortable with the underwater life in a half-day package. Suitable from age 8. Book Now
Excursions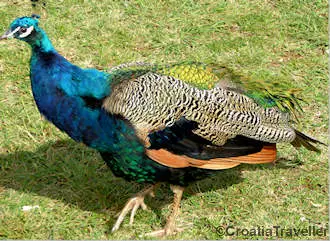 Lokrum Island
Lokrum island is just a short boat ride from town with acres of land to run around. Kids will especially love the peacocks roaming free, the occasional rabbit and the calm, sheltered Dead Sea Lake. More.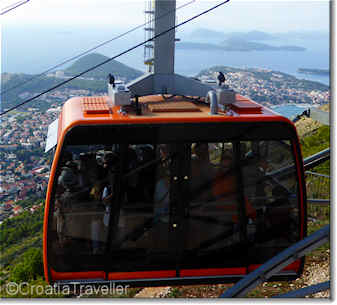 Another fun trip is the Srd Cable Car which leads to the top of Mount Srd with wide open spaces and a crumbling fort. More.