If you need to really need to get far, far away from civilization, Susac (pronounced Soosh ats) is your kind of island. With an area of only 4.6 sq km and a population of 7, this island is 23km west of Lastovo Island and 27km southeast of Vis Island. There are no regular ferries to Susac Island so you don't have to worry about crowds of tourists.
In addition to splendid isolation, what Susac Island does have is 40m long beach, Portic Cove, flocks of sheep, a pine forest and a lighthouse. In fact the Susac Island lighthouse is its main attraction.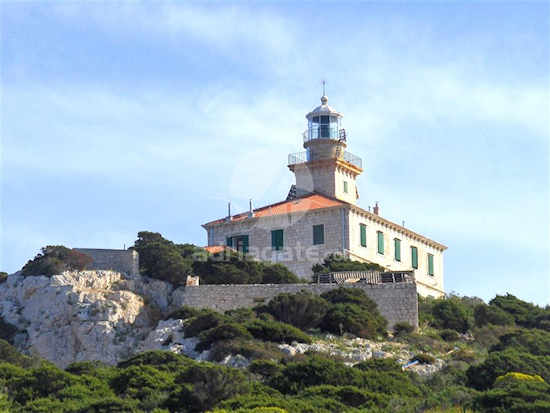 Built on the steep southern cliffs of the island, the lighthouse offers stunning sea-swept views from its two four-bed apartments. Staying in the Susac lighthouse offers an unusual, ultra-relaxing holiday experience. You can arrange for provisions and the lighthouse keeper and his son will be happy to acquaint you with the local flora and fauna. There is no other accommodation on the island. More.
Susac is also famous for scuba diving.
Getting to Susac Island is easy if you have your own boat. If not, you'll need to arrange transport which is usually done from Vela Luka on Korcula Island.