Korcula Island (pronounced kor chula) is one of the most delightful in southern Dalmatia. Nearly 47km long and 8km wide, it's blanketed with dense woods and fringed with indented coves. The interior is lush and hilly, rich with vineyards, olive groves and peaceful villages.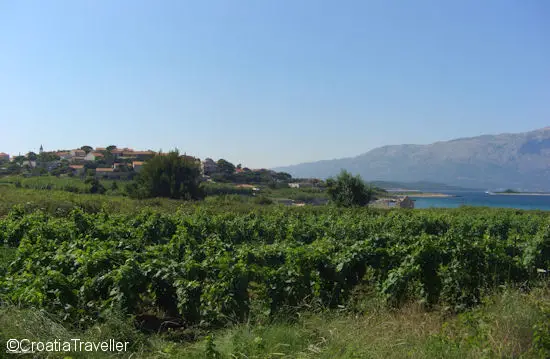 The jewel of the island is undoubtedly Korcula town, a cluster of remarkable Venetian-gothic architecture on a narrow peninsula. Lustrous Korcula stone formed the basis for a highly refined stone-carving tradition evident in the balustrades and reliefs of Korcula town. Often called a "little Dubrovnik", Korcula town is nowhere near as crowded as Dubrovnik and noticeably more peaceful than Hvar town on nearby Hvar island.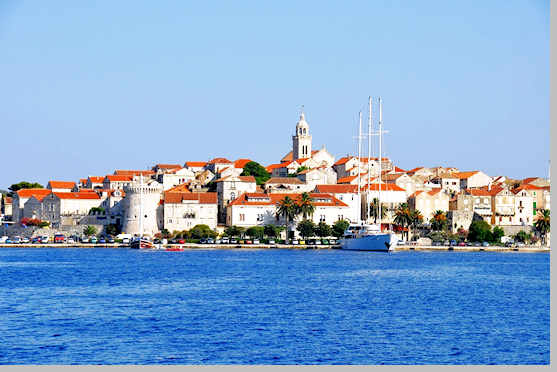 Its heritage is celebrated each week with the colourful Moreska Sword Dance. From Korcula, it's easy to day trip to lovely Badija Island.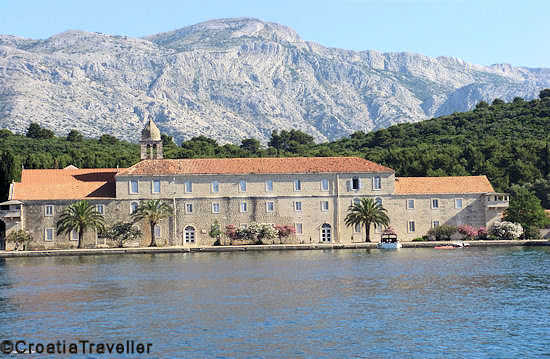 Much of Korcula's economy is devoted to producing olive oil and wine. The grk grape, grown outside Lumbarda is used to make a popular dessert wine of the same name. Thousands of old olive trees on the island are carefully tended; the resulting oil is rich and fruity. Citrus fruit, figs, almonds, carob and vegetables are also grown. The island is a great place to visit in autumn when islanders return from tending tourists and harvest their grapes and olives.
Other Villages
Lumbarda is a small village only a few kilometres outside Korcula town known for its sandy beaches.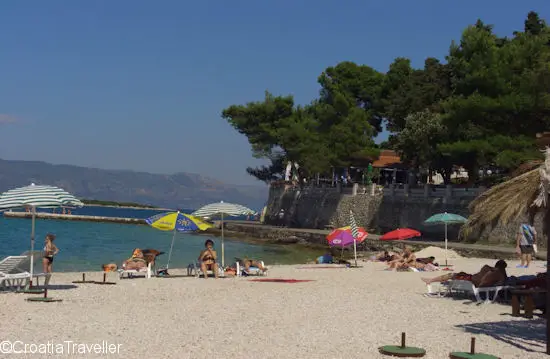 Racisce is the village of choice for local seamen. Lying 13km west of Korcula town along a large bay, Racisce makes a good cycling destination from Korcula and a relaxing place to stay. There are also two small beaches near town.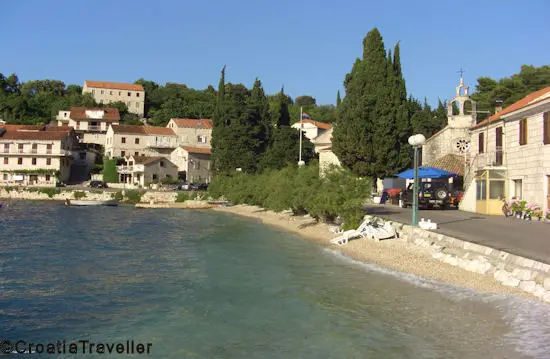 Pupnat is a hill village overlooking one of the most beautiful bays on the Adriatic, Pupnatska Luka. It can be quite crowded in summer and difficult to find parking as the road to the beach is lined with cars. It's possible to dine, drink and rent beach chairs and umbrellas.
Blato is a large town of about 4000 people that boasts an elegant 14th century church.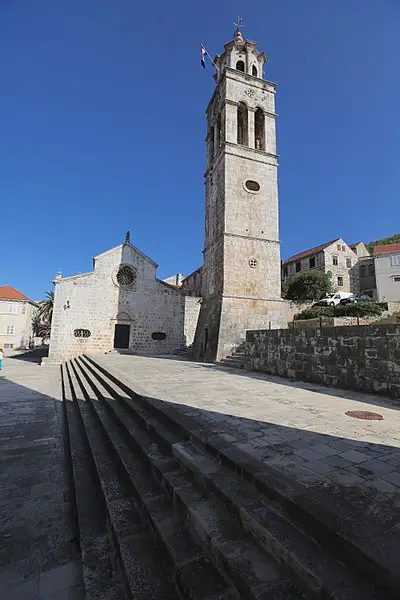 Brna is a small fishing village that hosts the fabulous four-star Aminess Lume Hotel.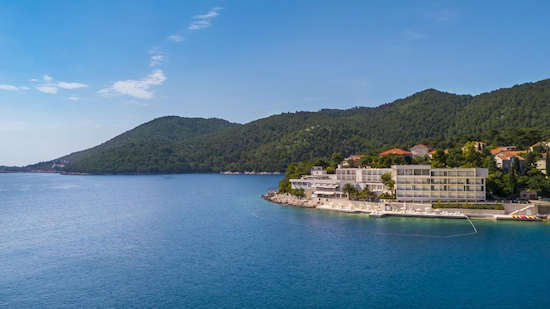 Vela Luka is one of the island's main port of entries and a good alternative base for exploring the island.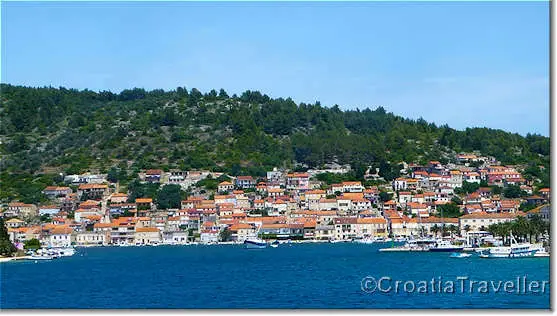 Dive centres sometimes organise scuba diving excursions to nearby Te Vega off Susac.
Staying on Korcula Island is very much a seasonal affair as many hotels, inns and guesthouses close between November and March. Find out more about
accommodation on Korcula Island.
map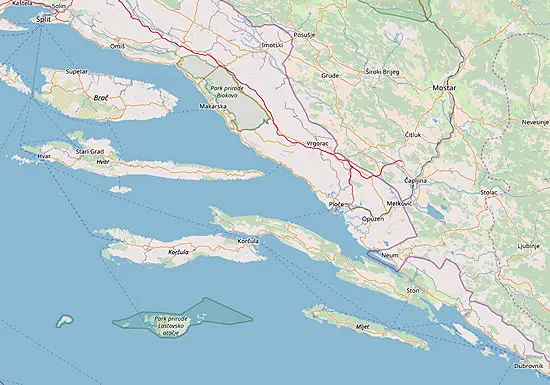 courtesy OpenStreetMap
Like other southern Dalmatian islands, Korcula first attracted the Greeks who gave way to the Romans in the 1st century. The Slavs eventually settled the island and, for a brief period it fell under the rule of Ragusa (Dubrovnik). The Venetians ruled the island from 1420 to 1797 and built Korcula Town in the 15th century. The builders cleverly took advantage of the windy climate by running the west streets straight to open the city to the westerly maestral winds and curving the east streets to protect the town from the cold, north-easterly bura winds. Find out more about Korcula history.
Concerned about flight chaos?
Travel insurance brings peace of mind
.
Find out more
There's no airport (yet) on Korcula Island so at some point you'll have to cross the water by car ferry, passenger ferry, shuttle or bus. Getting back and forth to Dubrovnik is a straightforward trip on a passenger ferry but only from around June to September. Also seasonal is a shuttle bus direct from Dubrovnik airport and various passenger ferries that run from Split to Dubrovnik, stopping at Korcula and other islands. A car ferry from Split runs year-round. Find out more about getting to Korcula.
Tourist Information
The Korcula Island tourist office (tel 020-715 701) is at obala Tudmana 4, Korcula town.