By Ferry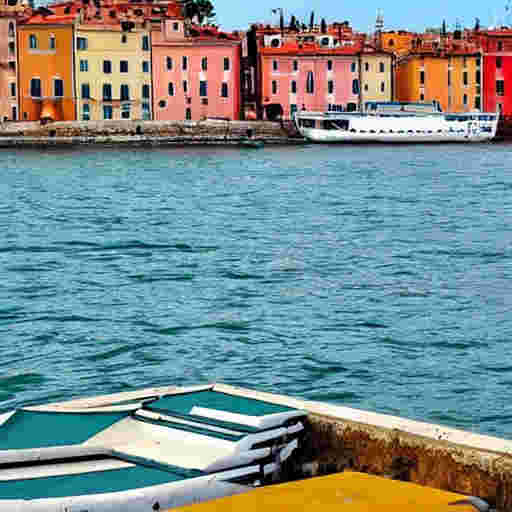 Rovinj is a popular destination for Italian tourists which is why there are ferries to Rovinj from Venice that usually run from April until October. Of all the destinations in Istria, Rovinj is the best connected by ferry to Italy. (See the schedule of ferries from Italy to Istria.)
There are, however, no ferries from Rovinj to other Croatian ports.
By Bus
Rovinj is well connected by bus to other coastal towns in Istria. There are at least a dozen buses per day to Porec (1 hour) and Pula (40 minutes) and up to a half-dozen daily to Rijeka (3 1/2 hours). There are also a number of buses (all overnight) that go to Dubrovnik after a change at another city and a half-dozen daily buses to Zagreb (5 to 8 hours).
Book Buses to Rovinj
Rovinj is also well connected by bus to neighbouring countries. See buses from Ljubljana and Koper, Slovenia and buses from Trieste, Italy to Rovinj. Book buses online at Bookaway.
By Car

The A9 is a major roadway running north to south on the Istrian peninsula. Signs direct you to the smaller road leading to Rovinj. See a roadmap of Istria. If you need to rent a car, I recommend Autoeurope, the market leader in affordable car hire.