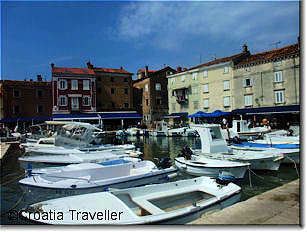 Mandrac: small boat harbour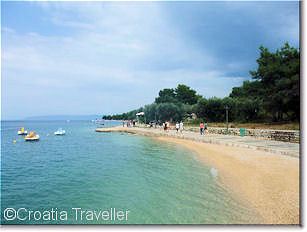 Cres Town is the administrative centre of Cres Island but it retains all the sleepy charm of an Italian fishing village enlivened by striking Venetian architecture. The Venetians relocated their headquarters to Cres Town in the 15th century and you'll see many reminders of Venetian rule such as Venetian coats-of-arms on many buildings.
Things to See
Monuments
Notice the 16th-century loggia where public announcements were made. Behind the loggia is the 16th-century Main Gate and Clock Tower , once adorned with a Venetian lion. It's worthwhile to take a look inside the St Mary of the Snow Church (although it's only open for Mass). There's a panorama of 18th-century Cres Town at the bottom of the altar.
Mandrac Harbour
This tiny harbour-within-a-harbour is impossibly alluring with faded pastel houses crowding around a promenade.
Beaches
Stretching out from the town is a long, narrow, gravel beach lined by pine trees and bordered by a promenade for a nice, healthful stroll.
Accommodation
The only hotel in town is the three-star Hotel Kimen. See more on accommodation on Cres Island.
Related Pages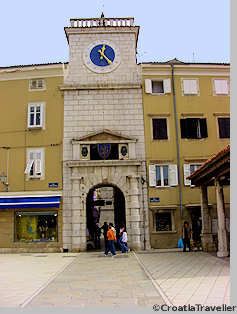 Main Gate and Clock Tower