For rafting and kayaking, there's no better place in Croatia than Karlovac, only 55km southwest of Zagreb. At the confluence of the Kupa, Mreznica, Korana and Dobra rivers, Karlovac is easy to reach and makes a nice day trip from Zagreb.
What to See
Even land-lubbers will find Karlovac an interesting town to explore, not least for its unique star-shaped design. Begun in 1579, Karlovac was designed as a "Renaissance town", that is, with a careful attention to beauty and harmony. The old town is in the shape of a six-pointed star, divided into 24 blocks of equal size.
Although originally fortified, only the moats remain to indicate Karlovac's defensive nature. Within the "star" are about a dozen geometrical streets lined with houses that once belonged to the town's merchants, artisans and military command. The northwestern part of the star contains a semicircular baroque-style square with an early baroque palace and military headquarters.
There's more to do in Karlovac than wandering the streets and rafting the rivers. There's also Foginovo beach right on the Korana river. Once known for its medicinal properties, the pristine waters of the Korana make a popular summer bathing spot for locals and visitors with diving boards, watersports, a cafe-bar and evening events. And, it's handicapped accessible.
Take a look at the new and exciting Karlovac freshwater aquarium, Aquatika. Designed to allow the visitor to follow a series of ramps that recall a river's flow, the museum includes aquariums, evocative lighting and water sounds. Flora and fauna from around Croatia are on display with an emphasis on specimens from Karlovac's rivers.
Need a car to get to Karlovac?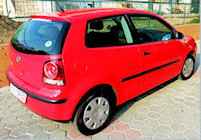 €27 for this Polo through
AutoEurope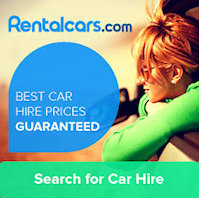 Compare 783 companies
Also interesting are the early Baroque church of the Holy Trinity with its Franciscan monastery, the Town Museum and the Dubovac fortification (now a hotel). On the green side there's the Vrbanicev Perivoj park and restful Marmont Alley composed of plane trees. East of town is Banski Moravci the peat-bog biological reserve.
Festivals and Events
Fun local events include the Beer Days at the end of August, the floral exhibition and fair at the beginning of June, St John's Bonfires at the end of June and the Karlovac Cultural Days which run from October through December.
Getting to Karlovac
If you have a car, just take the highway from Zagreb to Karlovac! Otherwise, catch one of the very frequent buses from the Zagreb bus station or a train from Zagreb's train station. Buses and trains run about hourly. The good transport connections make Karlovac a wonderful stop on the way to the coast.
Accommodation in Karlovac
There's not as much choice as in Zagreb but prices are cheaper with excellent value for money.
Four-star hotels in Karlovac
Hotel Korana Srakovcic
Bed and Breakfast Cindra
Three-star hotels in Karlovac
Hotel Carlstadt
Hotel Europa
Tourist Information in Karlovac
The Karlovac tourist office (tel 047-600 606) is at Petra Zrinskog 3.