Mirogoj (pronounced miro-goy) cemetery in Zagreb is a neo-Renaissance fiesta of cupolas, domes, arcades and elaborately-sculpted tombs all within a carefully manicured park. It's Croatia's most majestic cemetery and is listed as one of the most significant cemeteries in Europe. Mirogoj can be experienced as an open-air sculpture garden, a tranquil break from the busy city and as a quick survey of Croatian history. Located on Zagreb's northern edge, the cemetery is easy to access and a delightful place to spend two or three hours.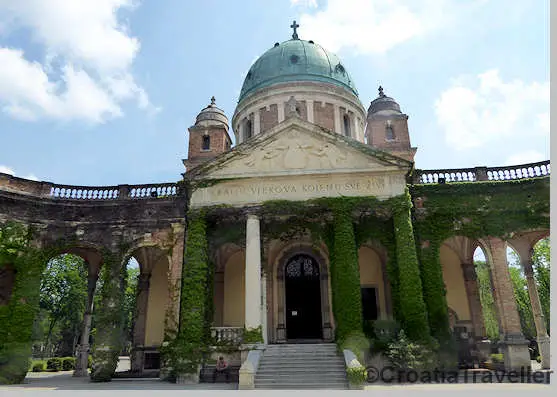 History
Highlights
Access
Accommodation
Opening Hours
Further Information
History
Mirogoj's story begins with the Croatian poet and intellectual Dr. Ljudevit Gaj who purchased the terrain of what is now Mirogoj to construct a residence. It was a big project that left the writer in debt. Upon his death in 1872, the property was auctioned off to the city of Zagreb which needed a new cemetery to accommodate an expanding population.
The town administration planted spruces, chestnut trees, lime trees and maples along the roads that Dr Gaj built. The cemetery officially opened on 6 November 1876 and, unusually for the time, it was open to all denominations. Catholics, Orthodox, Jews and Protestants each had their own section allotted in proportion to their number of adherents.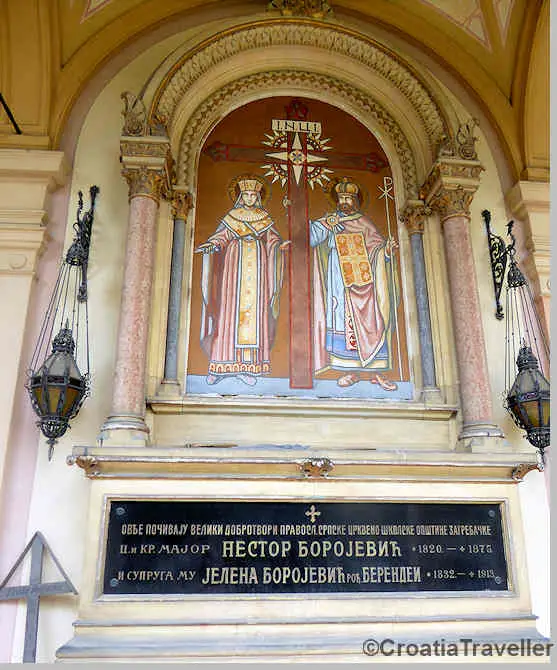 Orthodox tomb
The job of embellishing the cemetery fell to the prestigious German architect, Herman Bollé who was working in Zagreb at the time. From 1879 to 1917 he built the magnificent North and South arcades, in an elegant neo-renaissance style that included 20 domes.Then in 1886 he built the Mirogoj morgue, on the site of the Dr Gaj's summer mansion. Unfortunately Mr Bollé died before he was able to realise his plans for the construction of a central dome and a chapel but these finishing touches were erected according to his plans shortly after his death in 1926.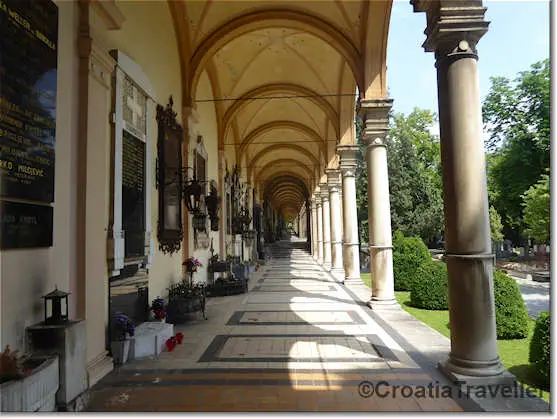 The grandeur of Bollé's work provided a fitting resting place for Croatia's most significant historical figures: Marija Jurić Zagorka, Ljudevit Gaj, August Senoa, Stjepan Radic, Dražen Petrović and Croatia's first president, Franjo Tudjman are buried there. In addition, Croatia's finest sculptors turned their attention to elevating the cemetery into an art gallery: Ivan Rendic, Robert Frangeš-Mihanović (Rodin's apprentice), Rudolf Valdec, and the great Ivan Mestrovic are all represented.
Highlights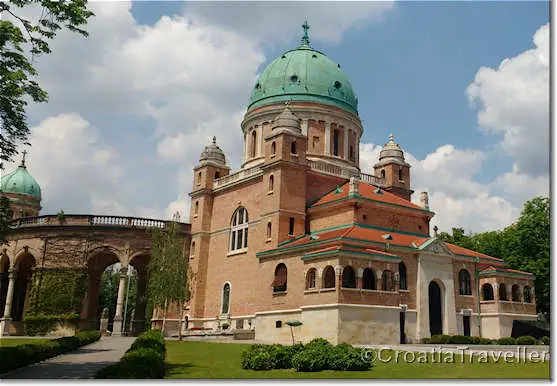 Chapel of Christ the King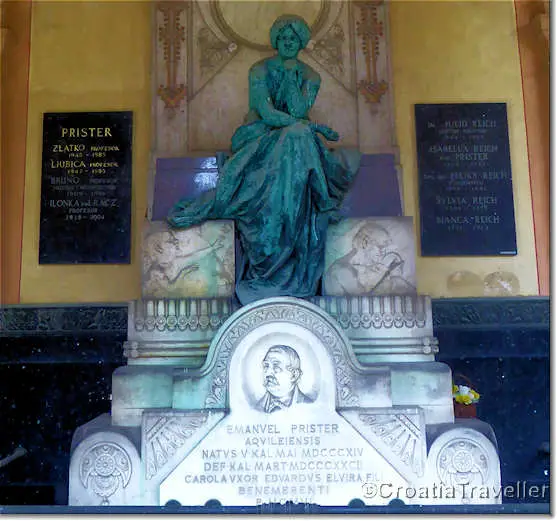 Tomb of Emmanuel Prister by Ivan Rendic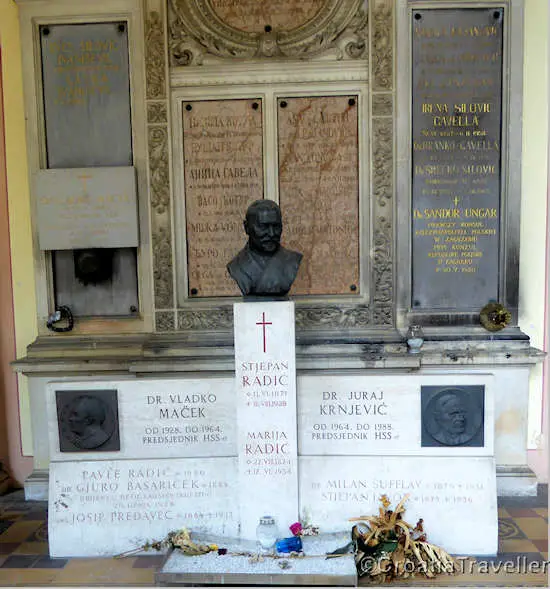 Tomb of Stjepan Radic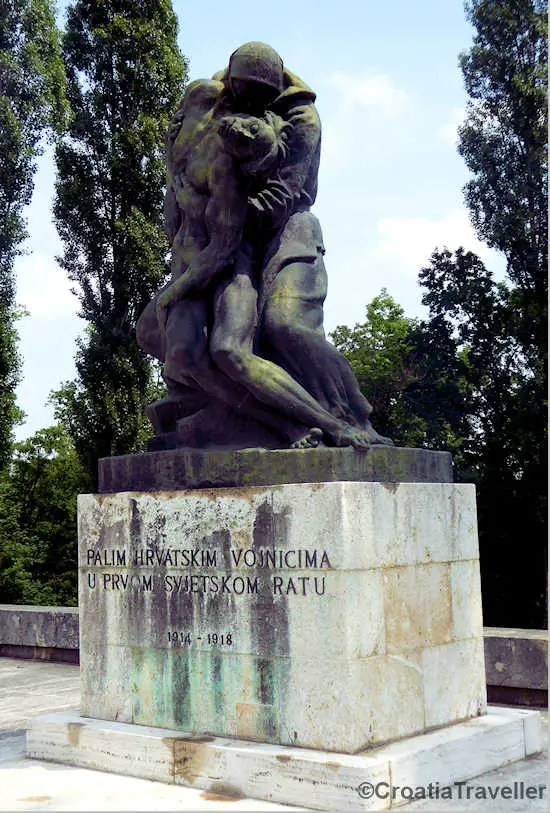 Monument to the Croatian soldiers of WWI

Vladimir Becic tomb by Ivan Mestrovic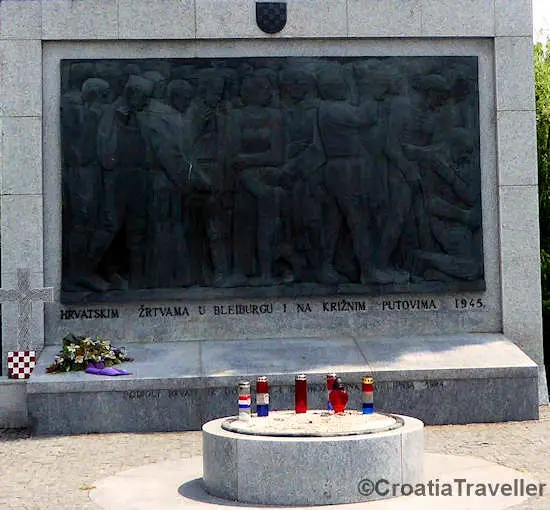 Monument to the victims of Bleiberg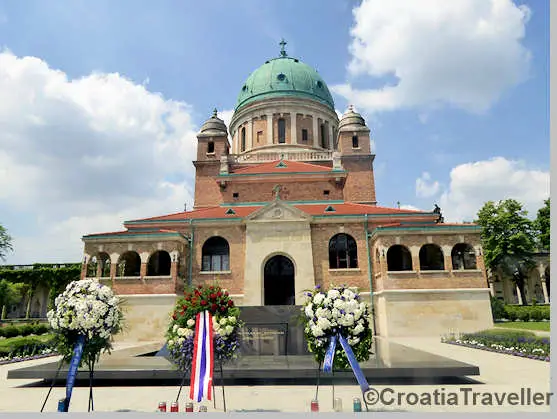 Tomb of President Franjo Tudjman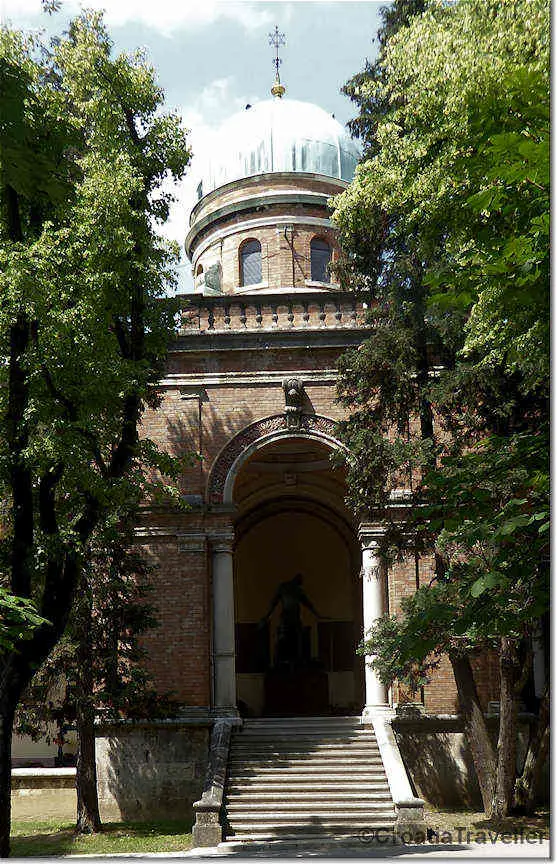 Tomb of the Muller family by Mihanovic
Getting to Mirogoj Cemetery
From Kaptol in front of Zagreb's Cathedral take buses 106 or 226 which leave you right at the entrance. It takes about 10 minutes and buses run every half hour or so.
Accommodation
Staying near the Mirogoj cemetery means staying in a quiet, leafy neighbourhood that's just a short bus ride from Zagreb's most beguiling sights.
Apartments Kahlina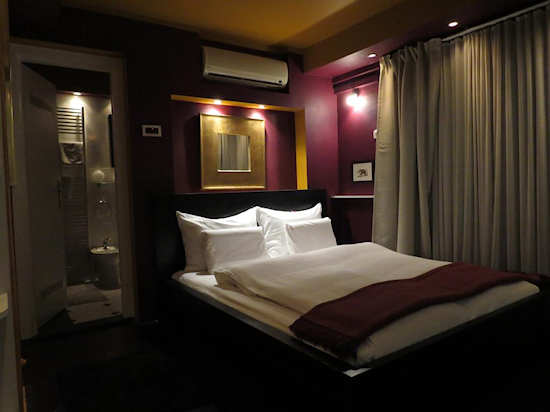 ***
Staying in these exquisite apartments surrounded by greenery is like staying in the country. You can even barbecue in the garden. BOOK NOW

Opening Hours
From April to October the cemetery is open from 6am to 8pm. From November to March the hours are 7.30am to 6pm.
Further Information
The cemetery is well-marked with signs and maps but it's helpful to stop at the Zagreb tourist office and ask for a pamphlet and map. The cemetery website is gradskagroblja.hr
Last Updated: March 30, 2022