Get Started
About Croatia
Essentials
Croatia Map
Croatia Photos
Guidebooks
When to Go
Top Sights
Accommodation
Transport
Car Rental
Croatia Ferries
Money
Adventure
Sailing
Cruises
Tours
Itineraries
Special Interests
Dalmatia

Dubrovnik

Islands

Istria

Kvarner
Split
Zadar
Zagreb
News Blog
Newsletter
Traveller Tips
About Me

Advertising
Trip Planning
Contact
Privacy Policy

Search Site
Site Index
Get great deals on:
Holidays
from TUI
Accommodation
from booking.com
Car Rentals
from rentalcars.com
Cruises & Tours
from Viator
Top
Destinations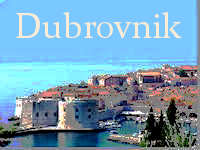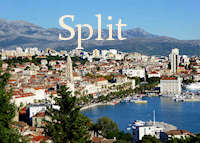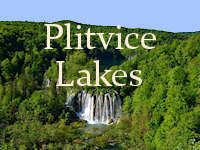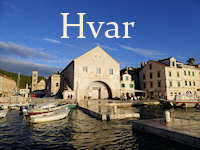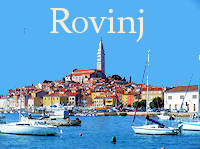 International Flights to Dubrovnik 2018
Dubrovnik's Airport is at Cilipi. Taking a flight is the simplest way to get to Dubrovnik and as it is an increasingly competitive route cheap fares are available. Low-cost carriers such as Easyjet have entered the market but you usually will not find those fares on a flight-comparison engine. You must go directly to the airline website. Consider also taking a cheap flight to another Croatian city and then a bus to Dubrovnik.
Flights from Europe to Dubrovnik
British Airways has a full schedule of flights all year from London to Dubrovnik.
Jet2.com flies from Glasgow, Edinburgh, Belfast, Birmingham, East Midlands, Manchester, London (Stansted), Newcastle and Leeds to Dubrovnik.
In 2018 (so far: not all the summer schedules have been published) the high season will see about 60 routes into Dubrovnik, far too many to list but here is a sampling:
Croatia Airlines will have flights from Amsterdam, Athens, Dusseldorf, Frankfurt, Nice, Paris, Rome, Tel Aviv, Venice, Zurich

Easyjet will also connect Dubrovnik with Berlin, Naples, Toulouse, Milan, Geneva, Basel, Paris, London (Gatwick, Stansted, Southend), Bristol, Manchester, Belfast, Edinburgh, Venice and Amsterdam.

And the following low-coast airlines with the date the route launches:

Zurich - Dubrovnik

March 30 - Edelweiss Air

Rotterdam - Dubrovnik

April 05 - Transavia



Dubai - Dubrovnik

April 10 - Flydubai

Ljubljana - Dubrovnik

April 27 - Adria Airways

East Midlands - Dubrovnik

May 03 - TUIfly





Newcastle - Dubrovnik

May 03 - TUIfly


Manchester - Dubrovnik

May 13 - Thomas Cook Airlines


Bergamo - Dubrovnik

May 28 - Volotea




Katowice - Dubrovnik

May 31 - Smartwings



Warsaw - Dubrovnik

May 31 - Smartwings

Bari - Dubrovnik

June 26 - Volotea




Flights from North America to Dubrovnik
There are no direct flights from any North American airport to Dubrovnik. Chances are, you'll get the best deals if you change in the UK or Germany.
Reliable Expedia is always a good first stop in checking for cheap flights to Europe.
Domestic Flights to Dubrovnik
Croatia Airlines has several flights a day between Zagreb and Dubrovnik which take about an hour. There are also twice weekly flights from Split in the summer. Trade Air has weekly Friday flights from Split and Rijeka to Dubrovnik from mid-March to mid-October, bookable through Croatia Airlines
Last updated March 16, 2018
Subscribe to Croatia Flight News
Questions? Comments?
©CroatiaTraveller 2005-2018 All rights reserved