Public Transport
Bus To Dubrovnik
Buses meet all scheduled flights at Dubrovnik Airport for a transfer to Dubrovnik's bus station . Buses leave 30 minutes after the flight arrival. The agency counter is right after the baggage claim exit. It's also possible to buy tickets from the bus driver or online at the agency website.
The trip takes 30 to 40 minutes and costs €12. Book a shared transfer now.
You may disembark at
Pile Gate, the entrance to the Old Town
In addition, the bus driver upon request will drop you at bus stops along the way, for example at Kupari, Plat or Mlini villages or at the cable-car entrance near Ploce. But beware! The bus takes the upper road which can leave a substantial walk downhill.
From the bus station there are local buses to Lapad and Babin Kuk. (see a bus route map).
Or, book a private transfer direct from the airport to your hotel.
There are also local buses from Dubrovnik that stop at the airport on their way down the coast. Although the fare is cheaper, the trip is much longer.
Buses from Dubrovnik bus station to the airport leave 90 minutes before flight time for departing domestic flights and 120 minutes for international flights.
Bus To Cavtat
There are local buses that stop at the airport on the way to villages along the coast but they are not frequent. See Libertas for the schedules (in Croatian) but I recommend booking a transfer to Cavtat.
Bus to Korcula and the Peljesac Peninsula
There's a new private shuttle bus service between the airport and popular destinations in Korčula island and the Peljesac peninsula. From 30 April to 1 October (and possibly longer) four buses daily (only one on Sunday) will leave the airport for Vela luka (40 € / 300 kn), Brna (40 € / 300 kn), Lumbarda (34 € / 255 kn), Korcula town (32 € / 240 kn), Orebić (30 € / 225 kn), Trpanj (34 € / 255 kn), Prapratno (22 € / 165 kn), Slano (17 € / 125 kn) and Orašac (12 € / 90 kn). Prices include the boat trip. Reservations must be made 12 hours in advance at Korkyra agency.
By Car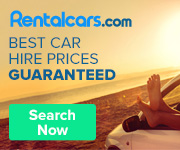 You can't get lost. There's only one road to Cavtat and Dubrovnik and that's the E65. Traffic on that one road can get heavy in the summer. You were warned. With no traffic, it takes about 30 minutes to reach Dubrovnik and 10 minutes to Cavtat.
By taxi
A taxi from the airport to Dubrovnik costs about €36 and takes about 1/2 hour, if there's no traffic. Cavtat is only 10 minutes away and costs about €13.30. There are taxis available during the airport opening hours (6am-10pm). If you arrive late, you can call for a radio taxi at 20 970.
Large signs at the airport display the correct taxi fares and remind users that use of the meter is obligatory, that is, users are not required to pay fares that are not marked on the meter.
It's also possible to share a taxi with up to four other unrelated passengers at €10 per person. Just congregate at the prominent sign and a driver will approach.
Uber is available from June to October at the price of €28 from the airport to central Dubrovnik. See more on Uber in Croatia.
Pre-booked Airport Transfer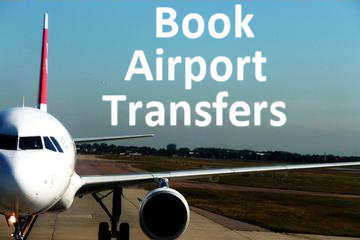 You may find it more convenient to pre-book your arrival and/or departure transfer. Here are the advantages of pre-booking your arrival transfer:
convenience: a driver will be waiting for you at the gate with your name on a card; no searching for public transportation; no waiting in line for taxis
direct: you are picked up or deposited right at your hotel or residence
comfort: groups and families get a larger vehicle; no squeezing into a taxi or obligation to pay for two taxis.
flexibility: You can book a transfer to Dubrovnik, Cavtat, Orebic, Korcula and even to Bosnia and Montenegro. More.
Last Updated December 13, 2022