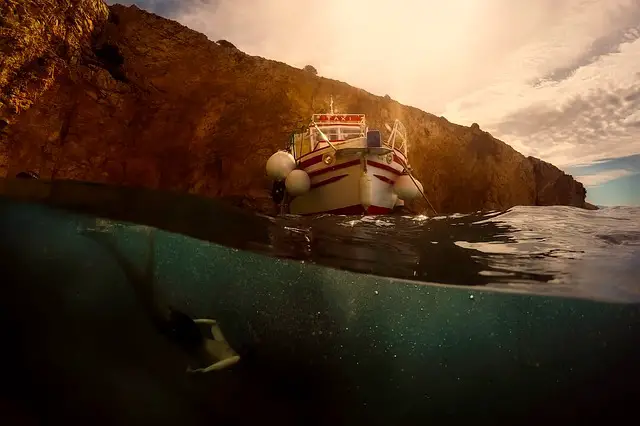 Image by David Mark from Pixabay

Baron Gautsch--Rovinj
Wreck divers won't want to miss one of the Adriatic's most beautiful wrecks. With an upper deck at 28m and a lower deck at 42m, it's not for beginners but the Baron Gautsch is a marvel. Built in 1908 and sunk in 1914, the ship has sprouted gorgeous algae, sponges and coral and many schools of fish have made a home in the interior.
Margarina Reef--Susak, near Losinj
Here is the place for less-experienced divers. The reef lies in shallow 5m water until the canyon in the middle that drops to 17m and contains the remains of a wreck. Nearby are several dozen ancient amphorae lying on the seafloor.
Premuda--west of Pag
Sparsely inhabited Premuda island is famous for it's underwater "Cathedral". Diving through the caves and holes when they are illuminated by sunlight is like passing through a magnificent stained-glass window. There's also a wreck lying at 67m for more experienced divers.
Mezanj Island--
Dugi Otok
The southeastern side of this island contains a beach from which you enter the sea. At a depth of 12m, you pass through a small opening to find yourself in a spectacular cavern with sponges and bryozoans encrusting the walls.
Rasip--Kornati Islands
On the southern side of this island, there's a wall covered with sponges, corals and bryozoans and surrounded by an extraordinary variety of fish. Although the wall drops to 70m, it's a fish paradise at much shallower depths.
Lucice Bay--Brac Island
Here is another spot for cave divers. At only 3m you pass through openings to an underwater cave which has two chambers. The larger one falls to 37m while the smaller one falls to 42m. The stalagmites, stalactites, corals and sponges make the setting magnificent.
Pakleni Otoci--Hvar Island
Divers here head to the Vodnjak reef on the southwestern side of Stambedar island. At 6m the reef sports green and brown algae and at 50m, the reef is coated with red algae, yellow coral and multi-coloured sponges. Fish are abundant at all depths.
Bisevo Grotto--near Vis Island
The glimmering "Blue Grotto" makes an unforgettable dive. Enter the same opening as the tourist boats, enjoy the sunlit chamber and leave by the deeper opening which leads to a sponge-encrusted wall and a series of crags and small caves loaded with fish.
Te Vega--Susac, southwest of Korcula Island
Enter through a small hole above water and you'll be in an underwater tunnel that leads you to the Te Vega sea lake. Surrounded by walls rising 30m above the waterline, the bottom of the sea lake is inhabited by goby and parrotfish. Near the entrance is a large boulder, under which you can pass to the open ocean.
Taranto--Dubrovnik
In front of Grebeni island is this famous wreck, dating from 1943. The well-preserved upper deck is at 22m and the entire wreck houses a variety of fish.