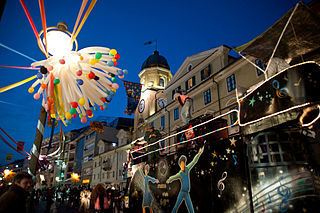 courtesy Roberta F.

Travel to Rijeka in February? You bet. Mid-February is usually the kick-off for Rijeka's famous Carnival. Just like the most famous Carnivals in Rio and Venice, Rijeka's Carnival is fundamentally a Christian celebration that ends on Shrove Tuesday. It was once one of the largest Carnival parties in Europe attracting everyone from peasants to Russian counts. With the suppression of religion under Marshal Tito, the Carnival tradition died down but since Croatia's independence it's roared back to become Croatia's best party.
When is Rijeka's Carnival?
In calculating Carnival dates, you need to know the Christian calendar. Figure it this way: Carnival begins four days before Ash Wednesday which falls 46 days before Easter.
What to See at Rijeka's Carnival
The Carnival begins in mid-January on a Tuesday with the raising of the Carnival flag. The following Friday there's the Queen's Pageant and the Handing over the City Keys to the master of festivities.
The following weekend is the Zvoncari, otherwise known as the Bell Ringers. It's a long tradition to have men dressed up at ferocious animals who dance and ring bells loudly.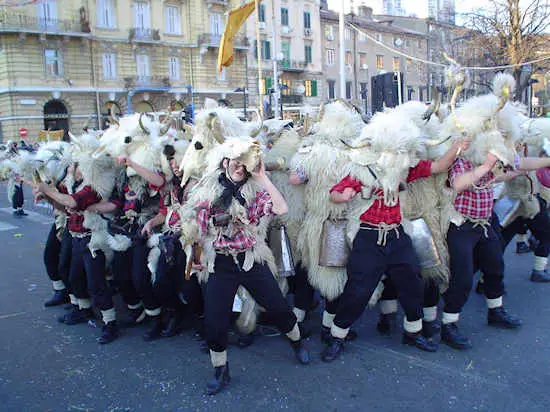 The week after that is the Children's Carnival Parade where thousands of children and pre-schoolers dance through the streets.
The main event is the International Carnival Parade with traditional masks, costumes and floats often linked with current events. There are about 8000 participants and 100 carnival groups watched by 100,000 spectators.
At the grand finale the "Pust" is put on trial and burned. What's a Pust? The Pust is the symbol for everything that went wrong in the past year. Also on the last day of the Carnival, the city keys are returned to the mayor and the Carnival flag is lowered.This takes place the Sunday before Shrove Tuesday.
All through Carnival season are the Carnival Parties which take place in bars and cafes throughout Rijeka.
There are also Carnival Balls which are usually not open to the public but attended by various notables.
Where to Stay
As you would expect, hotel rooms are booked up months in advance. If you can't find a hotel in Rijeka, try accommodation in Opatija.
Further Resources
Related Pages