It's not just parks, churches and walled towns that contribute to our shared world heritage. Unesco-denominated World Heritage Sites in Croatia highlight the natural and artistic beauties of Croatia. But, the cultural heritage of a country also includes intangible factors such as music, dance and unusual traditions. To shine a spotlight on these "intangibles", Unesco has compiled a List of Intangible Cultural Heritage. Croatia has 13 solo entries on this list and one (Mediterranean Diet) that it shares with other nations. Here are the solo inscriptions:
Dalmatia: Klapa Singing
Perhaps, Croatia's most popular traditional music, klapa singing involves a group of men (sometimes women now) who sing of love and loss in harmony and without instrumental accompaniment.
Istria: Two-part singing and playing in the Istrian scale
Istrian musicians and singers work in two-part harmony on a local scale (istarska ljestvica) that can sound discordant to outsiders.
Marija Bistrica: Traditional manufacturing of children's wooden toys in Hrvatsko Zagorje
These hand-cut, carved and painted toys are individually designed and unique to this region northeast of Zagreb.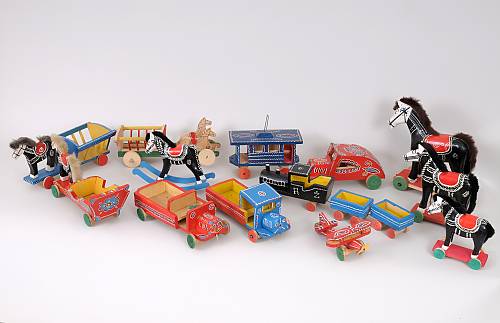 Slavonia: Spring procession of Ljelje/Kraljice (queens) from Gorjani
On Whitsunday, young girls in the village of Gorjani dress as kings and queens and proceed from house-to-house, performing a traditional dance with commentary.
Hvar Island: Procession Za Krizen ('following the cross')
On Holy Thursday (before Easter), a specially-selected cross-bearer walks barefoot for 25 kilometers, covering six villages and followed by a huge procession.
Pag, Hvar, Lepoglava: Lacemaking
On Pag Island, the lace is needlepoint and particularly prized throughout Croatia. (More on Pag lace) In Lepoglava it's bobbin lace; on Hvar the aloe lace is only made by Benedictine nuns.
Dubrovnik: Saint Blaise Festival
Dubrovnik's patron saint is honored in a day of processions, rituals, folk songs and the releasing of doves. See more about St Blaise day in Dubrovnik.
Rijeka: Annual carnival bell ringers' pageant from the Kastav area
Only 10km northwest of Rijeka, villagers from Kastav and the surrounding villages don sheepskin, tie bells around their waists and proceed from village to village, dancing, cavorting and ringing their bells. Some perform at the Rijeka Carnival as well.
Dalmatia: The Sinjska Alka, a knights' tournament in Sinj
In this exciting tournament "knights" gallop along the main street aiming their lances at an iron ring (alka) hanging on a rope. The elaborate costumes, weapons and accessories evoke the medieval spirit.
Zagreb region: Gingerbread craft from Northern Croatia
The symbol of Zagreb is a colorfully-painted gingerbread heart but this traditional craft uses many other motifs.
Lika: Ojkanje singing
In a mountainous territory that was once predominantly Serb, this unusual technique involves "shaking" the voice while singing.Typically one singer is accompanied by one or more others in a discordant harmony.
Dalmatia: Nijemo Kolo, silent circle dance in the Dalmatian hinterlands
This circle dance is unusual in that there is no musical accompaniment; rhythmic stomping and the rattling of coins on the dancers' costumes sets the pace.
Slavonia: Becarac singing and playing
Often performed at weddings, these happy folk songs involve an endless series of rhymed couplets that are either drawn from tradition or improvised or both. Although traditionally male, women now also perform.