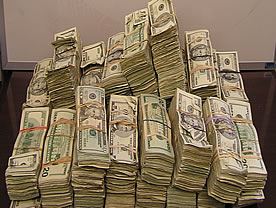 Once upon a time, experienced travellers never left home without travellers checks. We got used to paying the fees and losing on the exchange rate but then ATMs came along and we thought--whoa!!--pay a few bucks but you get a great exchange rate.
That was so 20th century. Fast forward to now and the little tsunami of currency conversion charges and credit card fees that ripple across your bank statement when you return from a trip!
Yes, banks have gotten wise to the big money lurking in foreign currency transactions by unsuspecting tourists. Not only does your credit card company take a cut every time you withdraw currency from abroad or buy a souvenir with your credit card but so does the issuing bank--at least some of them.
I can't emphasize this strongly enough: even before reserving your flight, hotel or car call your bank and inform yourself on their charges for withdrawing currency or paying by credit card on your Croatian holiday. Not all banks are equal! Take a look at this chart below for a comparision of credit card charges for foreign transactions: