Get Started
About Croatia
Essentials
Croatia Map
Croatia Photos
Guidebooks
Travel Insurance
When to Go
Top Sights
Accommodation
Transport
Car Rental
Croatia Ferries
Money
Adventure
Sailing
Cruises
Tours
Itineraries
Special Interests
Dalmatia

Dubrovnik

Islands

Istria

Kvarner
Split
Zadar
Zagreb
News Blog
Newsletter
Traveller Tips
About Me

Advertising
Trip Planning
Contact
Privacy Policy

Search Site
Site Index
Get great deals on:
Holidays
from TUI
Accommodation
from booking.com
Car Rentals
from rentalcars.com
Cruises & Tours
from Viator
Top
Destinations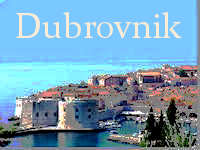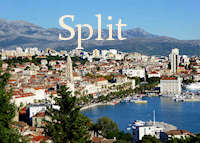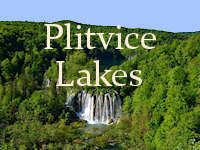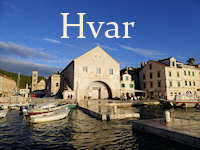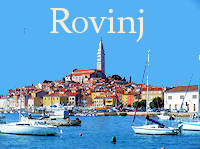 Let's begin at the beginning. You arrive in Croatia by plane, train, boat, bus, ferry or car. You have to pay a taxi driver or bus driver or you need a cup of coffee. In a pinch, you can pay with euros, US dollars or pounds sterling (bills only; no coins) bearing in mind that the exchange rate will be unfavourable and your change will be in Croatian kuna.
Still, you can get by until you can reach an exchange office (Mjenjacnica) or an ATM. One way to have greater peace of mind is to prepare in advance. Order your currency online at Travelex. You get a great rate and it's delivered to your home. More.
Airports, bus stations, train stations and ferry ports that receive international arrivals (Zagreb, Split, Zadar, Dubrovnik, Rijeka) will have a convenient exchange office to change money but they are not 24/7 operations! For a late-night arrival, look for an ATM. Exchange offices are, of course, money-making operations so you will pay a commission of about 3%.
Another option for quick cash is to head for a big hotel. They will be only too happy to hand over local currency but, as the exchange rate is terrible, this is a last resort only.
Banks and post offices will also change money at about the same rate as exchange offices but their opening hours are shorter.
Most major currencies are exchangeable but bear in mind that the Croatian kuna is not exchangeable outside Croatia so you'll either have to change it back into your home currency in Croatia or do some last minute shopping.
If you come to Croatia equipped with euros you can pay for most accommodation (hotels or private accommodation), excursions, plane tickets and car rentals in euros without getting ripped off on an exchange rate as most of these items are priced in euros anyway (see more on the Croatian kuna).
Recommended Tours
More from Croatia Traveller
Questions? Comments?
©CroatiaTraveller 2005-2018 All rights reserved