Click for today's best hotel deals.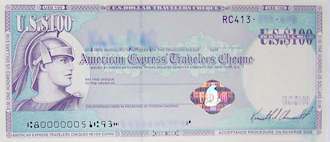 With the rise of ATMs, there are fewer opportunities to cash travellers checks and the rates have become quite unfavorable. Banks are the only places now to exchange travellers checks. Even with the rising costs of ATMs, cash machines are still cheaper than the commissions and exchange rate penalties you must pay on travellers checks. That may change but as of now, I wouldn't recommend relying upon travellers checks.
Questions? Comments?
©CroatiaTraveller 2005-2018 All rights reserved