With the tourist boom that Croatia has undergone the last few years, there hasn't been much incentive to keep prices down especially for hotels. Big destinations such Dubrovnik and Hvar have seen the steepest hikes but hotel prices have been creeping up everywhere. Yet, Croatia still offers good value for money in comparison to other Mediterranean beach destinations especially if you avoid July and August when prices are at their highest.
But remember that Croatia is much more than beaches and islands! Wander inland a little to less-travelled spots such as national parks and nature parks and you'll be surprised by how affordable prices are. See more tips to travel Croatia on a budget.
Accommodation Prices
Except in Zagreb and some five-star hotels, accommodation is priced according to season. The most expensive season is a six week period beginng around mid-July and ending at the end of August. June and September are less, April, May and October are cheaper still and the rest of the year is a real bargain. See more on when to go to Croatia.
Zagreb and Dubrovnik are the most expensive destinations, followed by Istria, Kvarner and Dalmatia.
In high season, expect to pay
€350-450 for a double in a
luxury five-star hotel
,
€200-400 in a
four-star hotel,
€85-175 for
three star hotels
€45-60 in the
two-star places.
Remember prices are up to 40% lower off-season! See more on getting good deals on Croatian accommodation
Private accommodation is a most affordable option with prices as low as €25-35 per person. See more on private accommodation in Croatia.
Hostels cost about €25 to €30 per person. It's a good deal if if you're travelling alone since private accommodation is usually doubles only. Some of the hostels in Croatia are truly deluxe. See the 10 best hostels in Croatia or how to choose a Croatian hostels.
Jeanne's Budget Tip
For the most part, you dine a la carte in Croatia with few fixed-price menus on offer. However no one will complain if you content yourself with a very copious seafood spaghetti or risotto for 7OKn  even though it's usually served as a starter. See more budget tips.
Meal Prices
Meals are reasonable and good-quality in Croatia. You can get a pizza for €4 to €6 or a simple plate of pasta or risotto for around €10. Simple meat dishes run €10-12. Fish is much more expensive and priced by the kilo. It can run from €50-60 per kilo. An average portion is about 250g. Calamari is cheaper and runs from around €12-16 a portion.
Of course the above prices only apply to good, local restaurants. There are now a few restaurants aiming for the foodie crowd where fusion rules and prices are much higher.
Jeanne's Budget Tip
Consider getting around the coast by bus and then renting a car to explore whatever island you visit as public transport on Croatian islands in inconvenient.See more on buses in Croatia
Transport Prices
Bus
Getting around Croatia by bus is highly economical; the average inter-city bus fare is €4 to €4.60 per hour. See more on travelling Croatia by bus.
Ferries
Local ferries are cheap for passengers (around €4 to €5 is the average fare) but taking a car can get pricey. For example, a passenger going from Split to Stari Grad (Hvar) pays only €3.60 but the car is another €16.80.
Ferry prices are also higher in the summer but bus prices stay the same. See more on ferries in Croatia.
Trains
Trains in Croatia are slightly more expensive than buses but still reasonable compared to other European countries. Find out more on taking trains in Croatia.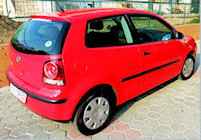 Compare car rentals
Cars
Your major expense is likely to be renting a car in Croatia. After that, there's the cost of fuel (currently about €1.20 per litre for Eurosuper 95) and tolls which are not too expensive (€21 from Zagreb to Split). See more on driving in Croatia.