Split does not have a reputation as a beach destination but there's every reason why it should. East and west of the town center many kilometres of shoreline are dotted with coves and well-maintained beaches. Swimmers will find a lot to like about Split beaches beginning with the cleanliness. The clear, blue waters rival any beach in the Mediterranean. Dangers are few as there are neither rip tides, unruly currents or crashing waves. The water is comfortably warm from summer through mid-autumn but chilly in the spring.
All of Split's beaches are public although there are "managed" portions where you can rent a sunbed and umbrella. The most scenic beaches are at the foot of
Marjan hill
;
eastern beaches
are longer and wider.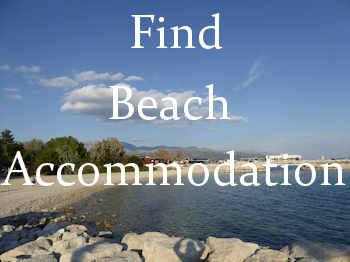 EASTERN BEACHES
Bacvice
The most convenient, busiest, youngest and sandiest beach is Bacvice Beach right in front of the Bacvice restaurant-nightlife complex (see nightlife in Split). Wide with shallow waters, this beach fills up fast on hot days. You can shower off on the beach and down a cold beer in one of the beachside cafes. It's a good place to catch a game of picigin, a local sport that involves tossing around a small ball so that it doesn't drop in the water. Bacvice is a blue flag beach, an internationally recognized certification of cleanliness on and off shore. Take bus 3, 5, 8, 11, 14, 17.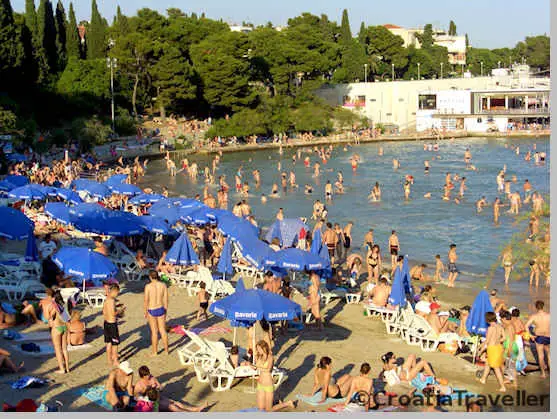 Ovcice Beach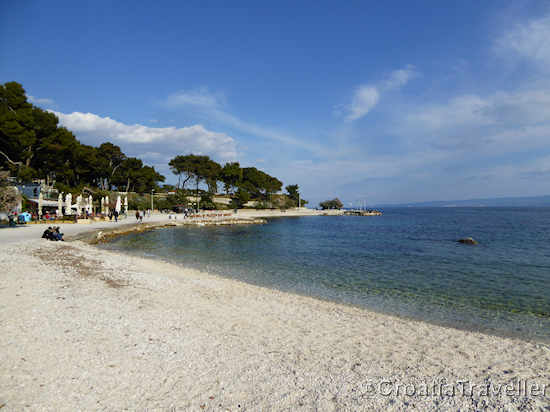 Continue walking east from Bacvice and you'll come to Ovcice beach, composed of gravel and small pebbles. In addition to the great view, this beach hosts Kavana Ovcice. This relaxed beach club rents lounge chairs during the day and presents live local music in the evenings. It's a great place to watch the sunset.
Firule Beach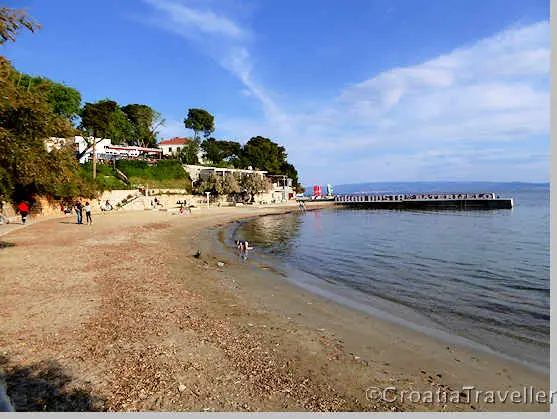 Only a 10-minute walk further east lies sandy Firule beach with shallow waters that make it perfect for kids. It's a popular family beach. Take bus 3, 5, 8, 11, 17.
Trstenik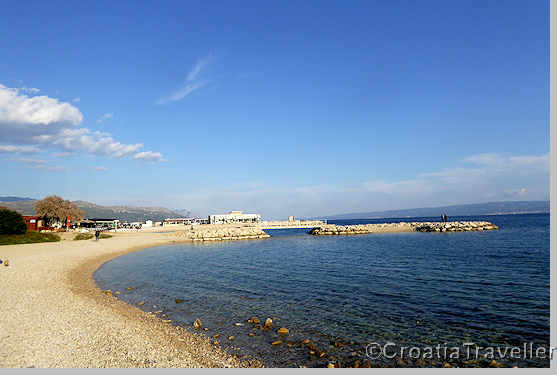 Continue east and you come to Trstenik bay and beach. It's a pebble beach on a small, pretty cove, not far from a small boat harbor. It's possible to rent beach chairs and there's a snack bar. Managed by the Radisson Blu Resort Hotel, this clean and tidy beach is calm and less crowded than many others. For a lazy and luxurious beach experience, get a day pass for the Radisson Blu Hotel which allows you to use indoor and outdoor pools, sauna and showers for €20 even if you're not a guest of the hotel. A beachside chair is an additional €5.50 but get there early as they tend to fill up! Take bus 17.
Znjan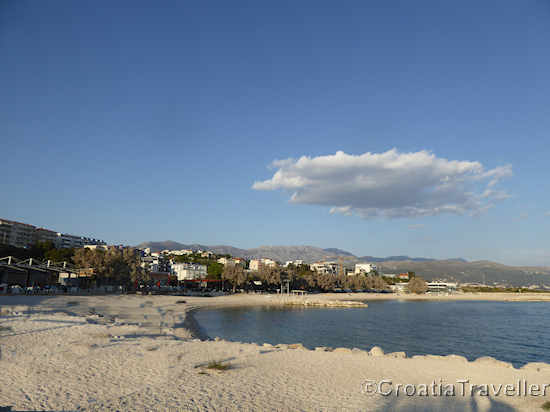 Keep going east for another 500m and there is Znjan, a  highly popular string of pebble beaches with tons of stuff to do. Kids can enjoy the aquapark in summer as well as the playground, trampolines and skate park just inland. Adults can hang out at Congo Cafe, a cocktail bar that also serves food and rents sunbeds. There's plenty of parking at Znjan beach or take bus 7 or 8.
[Want to stay near Znjan beach?]
marjan beaches
Kastelet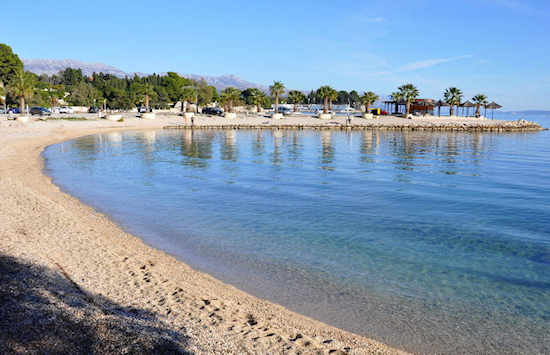 At the foot of Marjan hill, Kastelet is a small, pebbly stretch of beach with occasional pine trees for shade. Locals know it as Obojena after the popular Obojena Svjetlost cafe-bar on the edge of the beach. There are changing rooms and showers but no sunbed rental. Ample parking is available. Take bus 12.
 Kasjuni Beach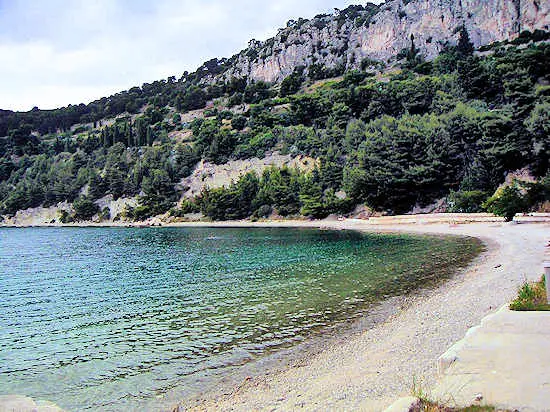 Continue further and you'll come to Kasjuni beach, a local favorite for its stunning backdrop beneath Marjan hill. Although narrow and pebbly, it's a long beach that's bordered by pines that provide welcome shade. The waters are as blue and translucent as you'll ever see. Sunbeds are available from Joe's Beach Bar and Lounge which also serves drinks and snacks. Take bus 12.
Bene Beach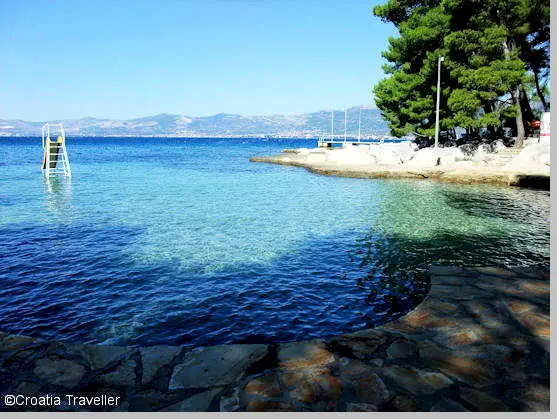 Further on is tranquil Bene beach, also bordered by pine groves and with a family atmosphere. There are tennis courts, pony rides and a playground plus picnic facilities, outdoor showers and a cafe- bar-restaurant. Take bus 12 to the last stop
True beach aficionados will want to head out of town to the coves of Brela, striking Zlatni Rat beach on Brac Island, or the island of Solta, just offshore.