Get Started
About Croatia
Essentials
Croatia Map
Croatia Photos
Guidebooks
When to Go
Top Sights
Accommodation
Transport
Car Rental
Croatia Ferries
Ferry Guide
Money
Adventure
Sailing
Cruises
Tours
Itineraries
Special Interests
Dalmatia

Dubrovnik

Islands

Istria

Kvarner
Split
Zadar
Zagreb
News Blog
Newsletter
Traveller Tips
About Me

Advertising
Trip Planning
Contact
Privacy Policy

Search Site
Site Index
Top
Destinations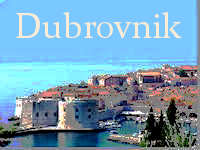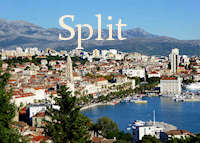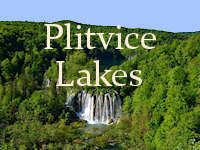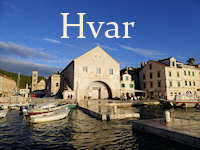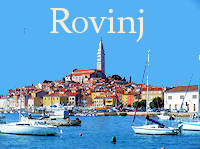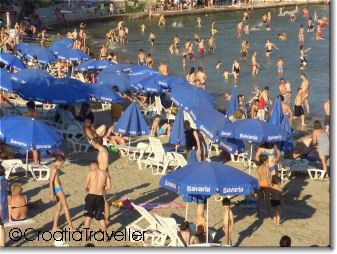 Bacvice Beach--on a hot summer Sunday
Swimmers will find a lot to like about Split's sea water beginning with the cleanliness. Dangers are few as there are neither rip tides, unruly currents or crashing waves. The water is comfortably warm from summer through mid-autumn but chilly in the spring. All of Split's beaches are public although there are "managed" portions where you can rent a lounge chair and umbrella.
Bacvice
The most convenient, busiest, youngest and sandiest beach is Bacvice Beach right in front of the Bacvice restaurant-nightlife complex (see nightlife in Split). Wide with shallow waters, this beach fills up fast on hot days even though it's not particularly scenic. You can shower off on the beach and down a cold beer in one of the beachside cafes. Bacvice is the only one of Split's beaches where you can rent a lounge chair and umbrella for the day.
Want to stay near Bacvice? Try the luxurious Hotel Park.
Is it clean? Surprisingly clean considering its proximity to such a big city. In 2006 Bacvice Beach was awarded a Blue Flag for the cleanliness of the water and the beach facilities.
Trstenik
Continue south of Bacvice for about a kilometre and you come to Trstenik bay and beach. It's a pebble beach on a small, pretty cove, not far from a small boat harbor. It's possible to rent beach chairs and there's a snack bar. Outdoor showers and easy water access make this a comfortable bathing spot. Take bus 17.
Znjan
Keep going south for another 500m and there is Znjan beach. Although a combination of rocks and pebbles and backed by uninspiring apartment houses, this beach has added one feature in 2013 to make it highly attractive to families: an aquapark. It's huge, covering a square kilometre, and will be in service from June to late-September. Life jackets are mandatory and included in the admission price. Take bus 7 or 8.
Want to stay near Znjan beach? Try the wonderful Hotel Marul.
 Kasjuni Beach
North of central Split, a calmer, prettier scene lies on the Kasjuni beach. It's a bit of a walk from the town centre as it's at the foot of Marjan hill, past the Mestrovic gallery. Narrow and rocky, this strip of coast is bordered by a pine forest and the waters are as cool and blue as you'll ever see. Take bus 12.
Bene Beach
Further on is tranquil Bene beach, also bordered by pine groves and with a family atmosphere. There are tennis courts, pony rides and a playground plus picnic facilities, outdoor showers and a cafe- bar-restaurant. Take bus 12 to the last stop
True beach aficionados will want to head out of town to the coves of Brela, striking Zlatni Rat beach on Brac Island, or the island of Solta, just offshore.
Beach Clubs
For a lazy and luxurious beach experience, head to the Radisson Blu Hotel in Trstenik where you can use indoor and outdoor pools, sauna and showers for 150Kn even if you're not a guest of the hotel. A beachside chair is an additional 40Kn but get there early as they tend to fill up!
Questions? Comments?
©CroatiaTraveller 2005-2017 All rights reserved