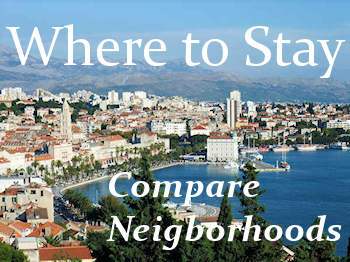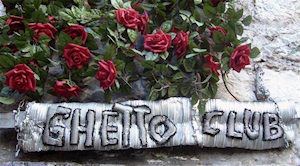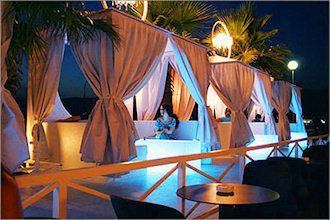 Hemingway Bar
Everything you could wish for to while away your summer nights, you'll find in Split. Split locals party with Mediterranean abandon and then rinse away the night's devilry on the beach. The two main hotspots are Diocletian's Palace and the Bacvice complex a couple of kilometres east of town in the Bacvice neighbourhood.
Within the Diocletian palace walls new bars, cafes and hangouts are constantly slipping in and out of fashion while the Bacvice complex houses a panoply of restaurants, clubs, and bars and overlooks Bacvice beach.
Old Town
Here are some of the best places to drink and carouse in the Old Town :
Po Bota
On Subiceva, this is a mellow hangout for sipping coffee or sloshing back a beer or two.
Ghetto Club
On Dosud, it's oh-so-arty but comfortable and relaxing at any time of the day.
Teak
Calm and collected, the vibe here (Majstora Jurja 11) is relaxing whether on the terrace or nestling into the interior.
Fluid
This cafe-bar on Dosud prides itself on its high quality house music and cheap cocktails. It's the pulsating center of a street known for its trendy young bars.
Luxor
(Kraj Sv Ivana 11, tel 021 341 082)
Right on Peristyle, this comfortable venue is a great place to relax from morning to night, grazing on sandwiches, perusing the newspapers or just people-watching from the comfortable cushions.
On Marjan hill, there are incredible views from Vidilica cafe, a favorite among the locals.
Outskirts
Recommended Tours
More from Croatia Traveller
Questions? Comments?
©CroatiaTraveller 2005-2018 All rights reserved