The deluxe five-star hotels in and around Split can hold their own against the most exacting standards. Only a decade ago there were no luxury hotels in Split; now there are four modern, high-tech palaces with spacious, sumptuous rooms, sleek, stylish decoration and the latest high-tech comfort producers. Wellness is the watchword. You can steam yourself silly, sweat in sauna or work out at the gym. Each hotel is equipped with facilities for the disabled and no-smoking rooms. Notice that there are no five-star hotels within Split's old town.
[Why not check out four-star hotels in Split? Also good!]
Here are the five-star hotels in order of distance from Split's old town.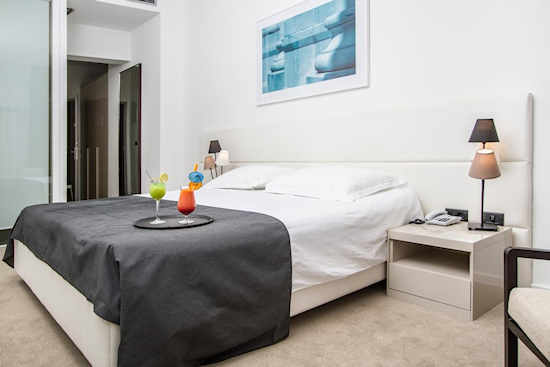 Atrium Hotel
About one kilometre north of Split's Old Town, this marble and glass wonder is class all the way. Clearly the highlight is the indoor rooftop swimming pool; a great place to relax whether your day was packed with conferences or sightseeing. Try your luck at the on-site casino and enjoy free access to the nearby Filomena spa.
BOOK NOW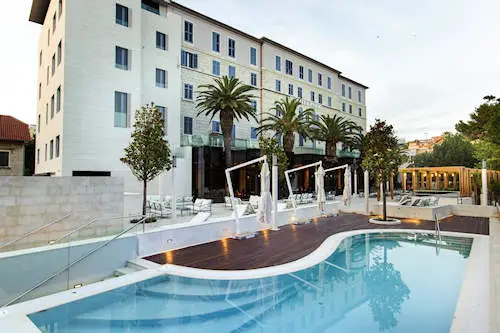 Hotel Park
The Hotel Park is an old classic that was the beneficiary of a total overhaul in 2015 that modernized the facilities while retaining an elegant design. There are a variety of options from weekend packages to rooms with sea views and disabled access. The terrace is a popular meeting place and the wellness center will will keep you in shape Its location over Bacvice beach and a short walk from the ferry port and old town couldn't be better.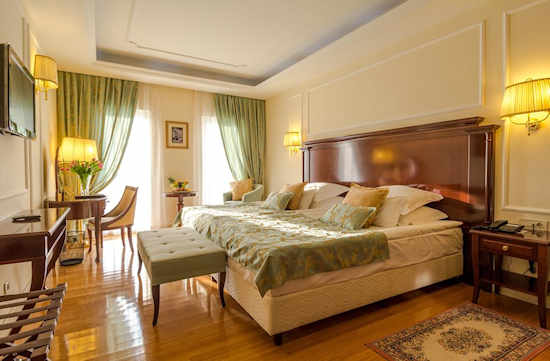 Hotel President Solin
The location is a little outside of the centre near the Roman ruins of Salona and 12km from Split airport. It's a quiet and calm environment and the amenities are first-rate. Expect indoor and outdoor pools, a full spa and wellness centre and the finest in classic design.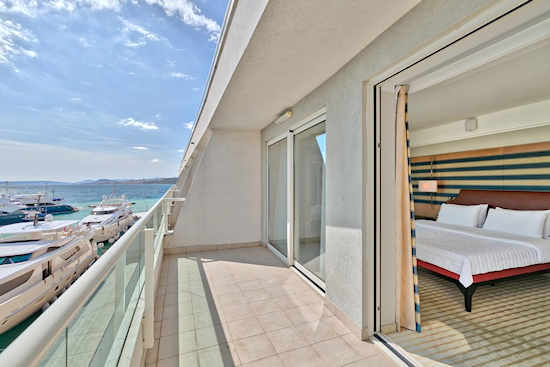 Le Meridien Hotel Lav

Only 7km from Split centre in Podstrana, this is the place to go for the ultimate in pampering. There's a beach, tennis courts, indoor and outdoor pools, casino, sports bar, nightclub and nearly every water sport you can think of. Your lavishly decorated rooms have LCD flat-panel TVs and the hotel's yacht marina can dock 60 yachts. It's a cinch to get back and forth to Split but the resort is so comfortable you may never want to leave.
BOOK NOW