Get Started
About Croatia
Essentials
Croatia Map
Croatia Photos
Guidebooks
When to Go
Top Sights
Accommodation
Transport
Car Rental
Croatia Ferries
Money
Adventure
Sailing
Cruises
Tours
Itineraries
Special Interests
Dalmatia

Dubrovnik

Islands

Istria

Kvarner
Split
Zadar
Zagreb
News Blog
Newsletter
Traveller Tips
About Me

Advertising
Trip Planning
Contact
Privacy Policy

Search Site
Site Index
Get great deals on:
Cruises
from Adriagate
Holidays
from TUI
Accommodation
from booking.com
Car Rentals
from rentalcars.com
Day Trips
from Viator
Top
Destinations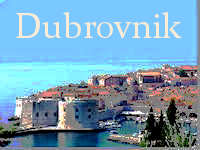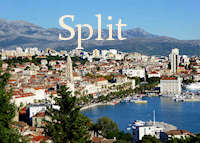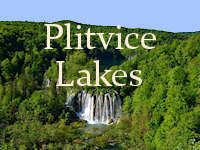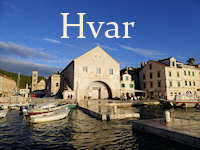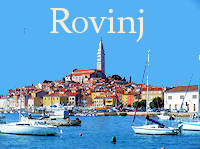 The deluxe five-star hotels in and around Split can hold their own against the most exacting standards. Only a decade ago there were no luxury hotels in Split; now there are four modern, high-tech palaces with spacious, sumptuous rooms, sleek, stylish decoration and the latest high-tech comfort producers. Wellness is the watchword. You can steam yourself silly, sweat in sauna or work out at the gym. Each hotel is equipped with facilities for the disabled and no-smoking rooms.
[Why not check out four-star hotels in Split? Also good!]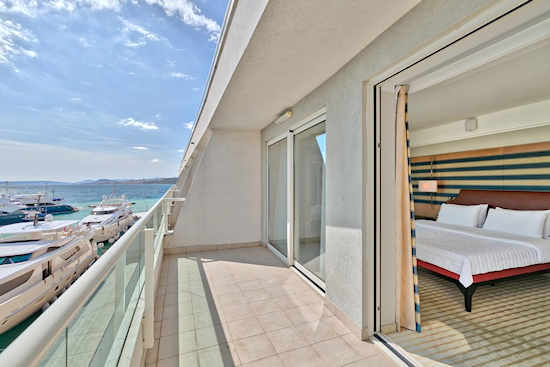 Le Meridien Hotel Lav

Only 7km from Split centre in Podstrana, this is the place to go for the ultimate in pampering. There's a beach, tennis courts, indoor and outdoor pools, casino, sports bar, nightclub and nearly every water sport you can think of. Your lavishly decorated rooms have LCD flat-panel TVS and the hotel's yacht marina can dock 60 yachts. It's a cinch to get back and forth to Split but the resort is so comfortable you may never want to leave. Named Croatia's Leading Hotel of 2009. BOOK NOW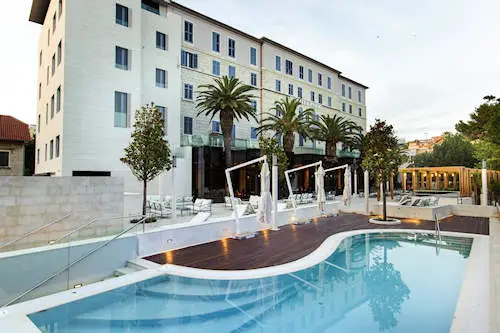 Hotel Park
A recent entry on Split's burgeoning luxury hotel scene, the Hotel Park is an old classic that was the beneficiary of a total overhaul in 2015, making it one of the year's top hotels. Its location over Bacvice beach couldn't be better. BOOK NOW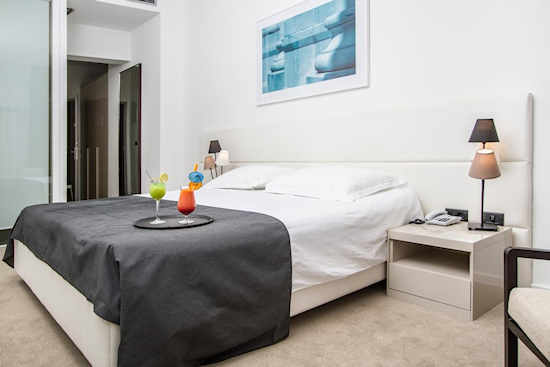 Atrium Hotel

Slightly north of Split's Old Town, this marble and glass wonder is class all the way. Clearly the highlight is the indoor rooftop swimming pool; a great place to relax whether your day was packed with conferences or sightseeing. The free wireless access from all parts of the hotel is emblematic of the excellent service the Hotel Atrium is famous for.
BOOK NOW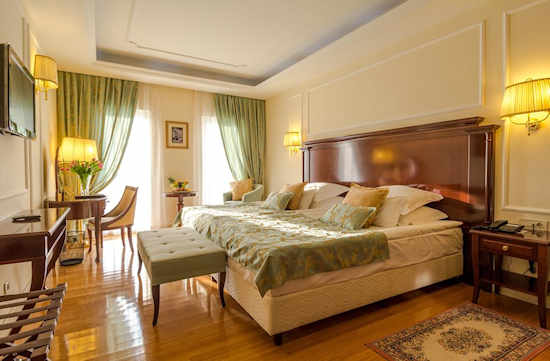 Hotel President Solin
The location is a little outside of the centre near the Roman ruins of Salona but the amenities are first-rate. Expect indoor and outdoor pools, a full spa and wellness centre and the finest in contemporary design. BOOK NOW
Top 10 New Hotels in 2017

As the summer season begins, a raft of new and newly overhauled hotels along the Croatian coast are opening their doors. There are options for families, adults and wine-lovers in everything from large all-inclusive resorts to intimate B&Bs. More.

August in Croatia

New rules in Split, Dubrovnik and Plitvice, a new World Heritage Site and two new design hotels. More.

Great Deals on New Hotels in Croatia

Get great value on new and renovated accommodation in Zadar, Hvar, Istria and the northern Adriatic. More.

Best Accommodation in Croatia

From luxury spas to rustic villas and chic hostels, why not go for the best? More.

10 Best Hostels in Croatia

A new generation of hostels has emerged that is redefining the hostel experience. When it comes to location, comfort, design and staffing, here are the best hostels in Croatia. More.

Subscribe to Croatia Hotel News
Questions? Comments?
©CroatiaTraveller 2005-2018 All rights reserved