Split's historic Old Town includes Diocletian's Palace and the medieval streets that run west of the Palace as far as Veli Varos. The historic nucleus is fascinating to wander and, fortunately, it is extremely well-marked with signs explaining the sights in English. (see a walking tour of Old Split)
Remember that Diocletian's Palace is not a museum! It's like a populated walled village in the heart of town. It's a great place to stay if you like to be in the center of things. Bars, cafes, restaurants, shops and markets abound; there's always something to do. Be aware that the pedestrian streets can make parking a challenge. The entire area is pedestrian only, including the seaside promenade. There are parking lots just outside the old town; ask at your hotel or private accommodation before arrival.

Four-star hotels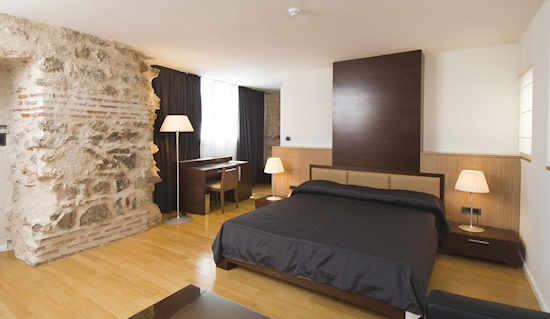 Hotel Vestibul Palace
Stylish and exclusive, the Hotel Vestibul Palace has quickly become the trendiest hotel in town. And it is in town. The hotel is literally a part of Diocletian's Palace. (You can see the old Roman walls on the left). BOOK NOW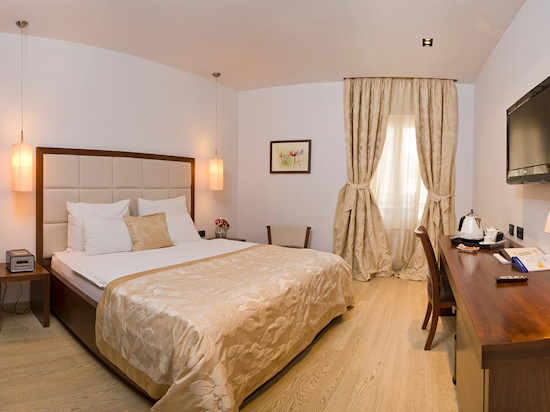 Hotel Marmont
This hotel boasts a wonderful mixture of the traditional and the modern. The location is excellent--just west of the Palace walls--and you can gaze over Split and the sea from the hotel's rooftop terrace. BOOK NOW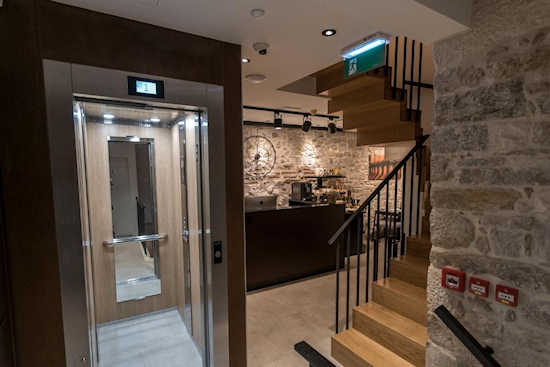 Murum Heritage Hotel
This stylish boutique hotel in the heart of Diocletian's Palace enchants visitors with hardwood floors, stone walls and the latest amenities. Many rooms have views of Split's old town and some have private terraces. BOOK NOW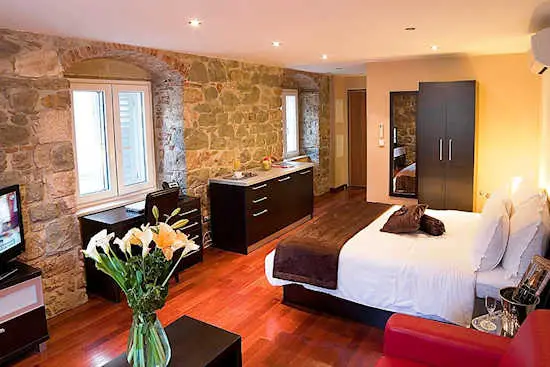 Palace Suites Heritage Hotel
Just outside the walls on elegant Narodni trg square is this elegant hotel that blends the ancient and the modern to create a uniquely beautiful space. A glass elevator makes the suites easily accessible for the disabled and anyone weighed down by luggage. BOOK NOW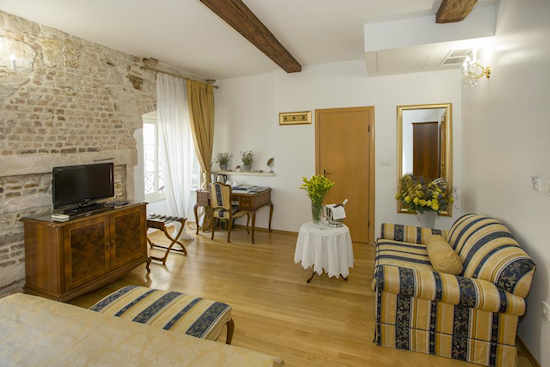 Palace Judita Heritage Hotel
This stunning new hotel is right in the heart of Split's Old Town on Narodni trg. Housed in a 16th-century palace, you can live life as a Venetian aristocrat with extraordinarily attentive service. BOOK NOW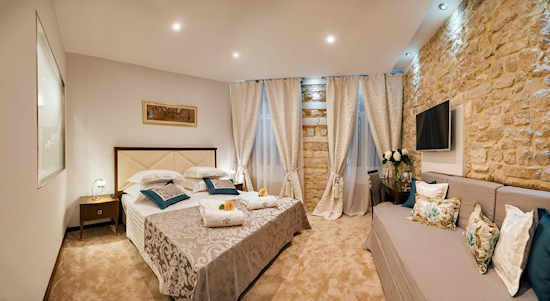 Heritage Hotel Antique Split
Service is above and beyond in this small hotel within the walls of Diocletian's Palace. BOOK NOW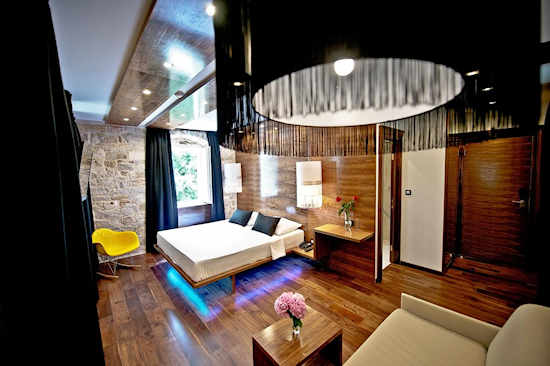 Hotel Jupiter
Located in an historic building right inside Diocletian's Palace, the Hotel Jupiter boasts a free sauna for guests and iPod docking stations inside each room in addition to eye-popping design. BOOK NOW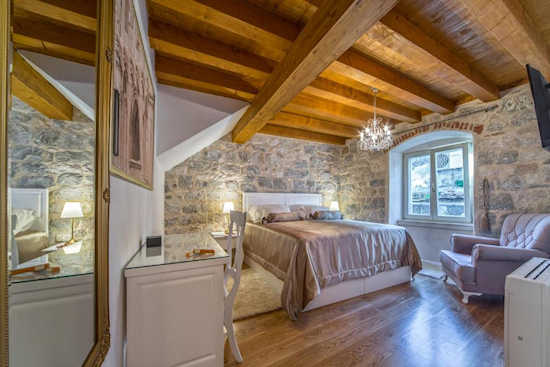 Villa Suites Heritage Hotel
Located in a Roman house within Diocletian's Palace, this stunning hotel is all wood, stone and light. Rooms are spacious and there's free, private parking right nearby. BOOK NOW
Three-star hotels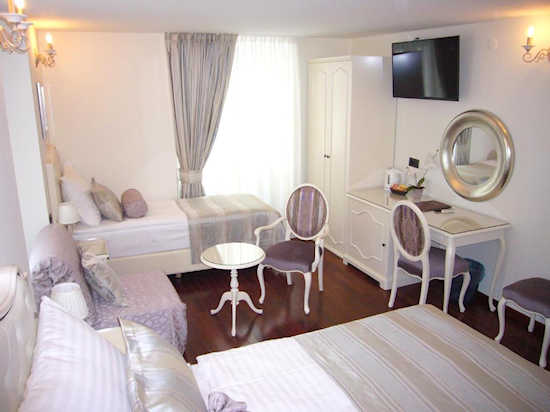 B&B Kastel
In addition to double rooms with or without sea view, there are two-bedroom apartments which are perfect for families or couples travelling together. As the hotel is near Split's Riva harbourside promenade, it's easy to stroll to Split's port. BOOK NOW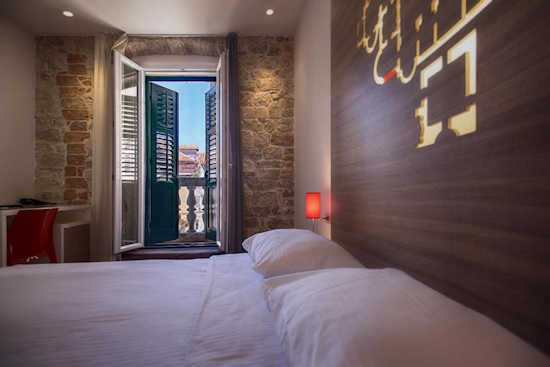 Hotel Slavija
Right in the heart of Diocletian's Palace, the Hotel Slavija has been welcoming guests for decades. Maybe longer. The hotel is built above an ancient Roman spa with the stones still visible. There are singles, doubles and triples, many with private balconies. BOOK NOW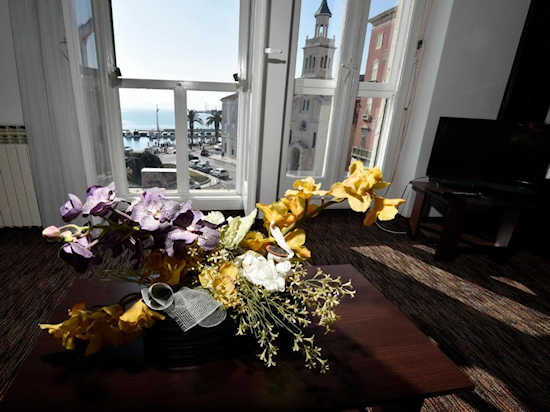 Hotel Bellevue
To be honest, the Hotel Bellevue is not for everyone. The rooms are clean and have the necessaries but stylish they are not. It's the classic architecture of the hotel with high ceilings, tall windows and wide staircases that makes the Hotel Bellevue unique. The location is perfect--right outside Diocletian's Palace on the west side. BOOK NOW
rooms and apartments in Split Old Town
There's a great deal of apartment rentals available in Split Old Town. Too many to list here! The standard is high; expect free Wifi, air-con and a stylish, spotless space. Many have kitchens. Here are some stand-outs as recommended by visitors.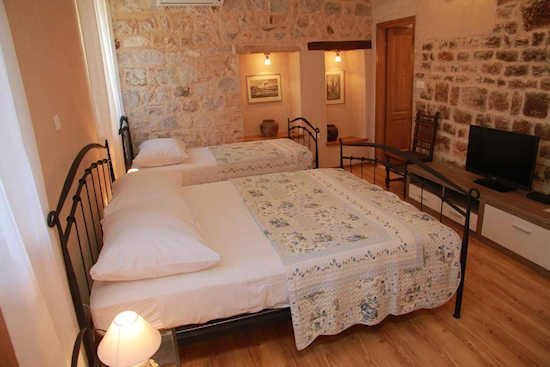 Dolce Vita Apartments
See reviews.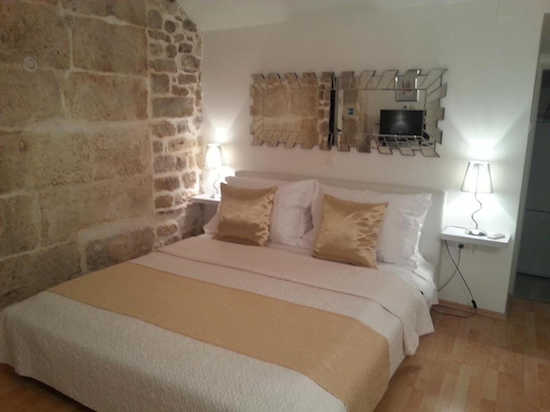 Private Apartments in Diocletian's Palace
See reviews.
Other split Neighbourhoods