The Istrian peninsula is crammed with picturesque walled old towns on the sea but few are as fetching as Novigrad. The core of the old town lies on a limestone peninsula that was once an island. Medieval walls topped with restored crenellated towers run along the port and the historic core is replete with 15th to 18th-century houses and palaces. Novigrad is similar to Rovinj but less visited.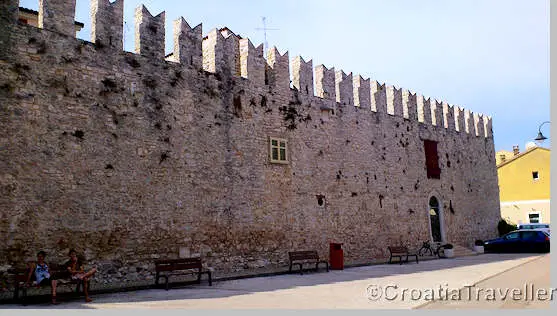 A architectural highlight of Novigrad is the baroque Rigo Palace with a beautifully sculpted facade. The tip of the island is devoted to a park shaded with parasol pines and there's a lungomare--seaside promenade--that runs along the coast to the Novigrad marina, one of the most sheltered in the Adriatic.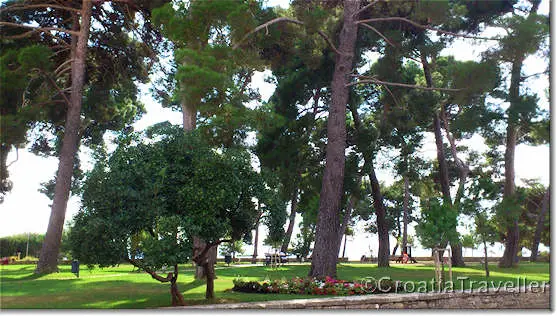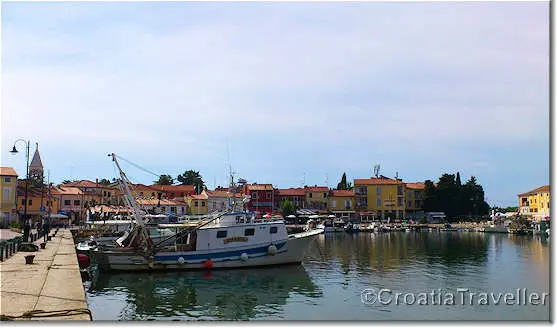 There are "beaches" in Novigrad but don't expect sand; they're concrete!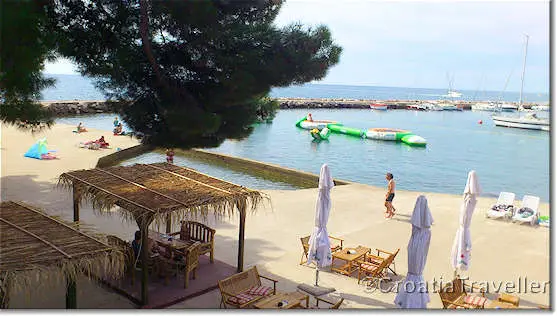 There is a delightful beach club to stretch out and relax on a lounge chair. Try Beach Club Macumba, a humble, unpretentious hangout.
Getting to Novigrad
Renting a car?
Get the best prices.
If you're driving down from Slovenia, it would be hard to avoid Novigrad (see Novigrad on a map). It's an easy drive and good day trip from the Istrian towns Umag, Porec or Rovinj and there are a number of daily buses as well.
Accommodation in Novigrad
Four-star hotels in Novigrad
Hotel Nautica--high design on the marina
Three-star hotels in Novigrad
Hotel Cittar
Hotel Maestral
Hotel Makin
Hotel Sveti Benedikt--family-run hotel near the beach
Hotel Laguna
Guesthouses in Novigrad
Guesthouse Santa Maria
Pension Emaus
Pension Kolo
Camping
Camping Lanterna near Novigrad is one of Croatia's best.
Tourist Information in Novigrad
The tourist office (tel 052-757 075) is at Porporella 1.