The first thing you need to know about Istria beaches is that they range from pebbly to stony to rocky. There are very, very few sandy beaches in Istria. Not that the Istrian coastline is without its attractions! The water is clean and there are some great scuba diving possibilities.
Also, the indented nature of the coastline means that you can curl up in your own rocky little cove. The privacy afforded by Istria's coves is one reason why the Istrian coastline has become a magnet for naturists. If you absolutely must have a wide, sandy beach, consider heading to Baska on nearby Krk Island or travel further south and hit the Dalmatian coast.
But should you decide to stay put, here's a rundown of the best beaches in Istria:
Kamenjak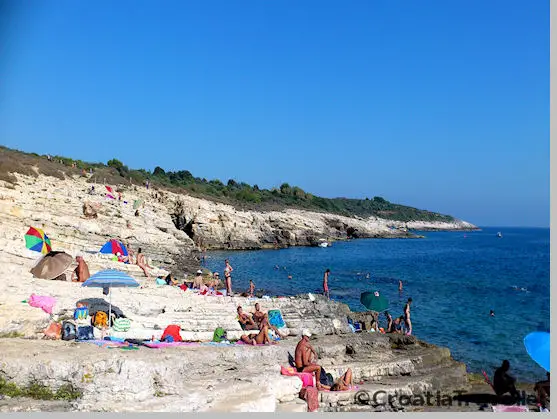 This peninsula at the tip of Istria and south of Pula is an unspoiled coil of rocky beaches and pastures. Protected from development, it's a wonderful place to get away from it all. Watch out for the currents though! The winds make it great for windsurfing and the water couldn't be clearer for snorkelling.
Premantura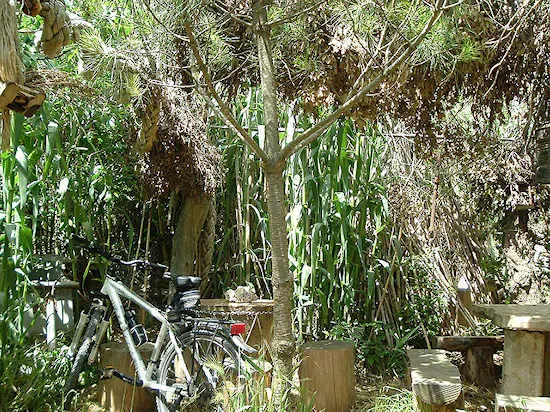 By John W. Schultz cc license
Pula
locals drive the 10km down to this peninsula to get away from town. There are little bars tucked away in the bushes and
Debeljak,
a sandy beach.
Maslinica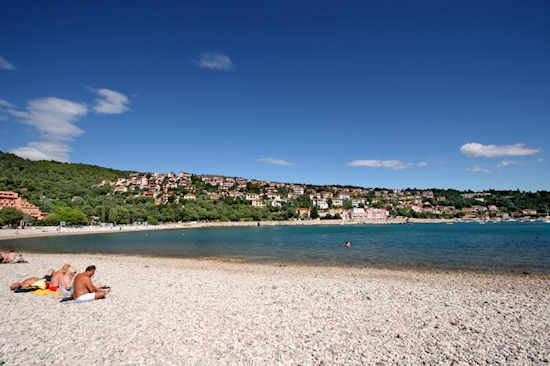 courtesty Istria tourist board
Many hotels and resorts have been built around this large, pebbly beach near Rabac. Maslinica is a nice shallow beach; good for families.
Red Island (Crveni Otok)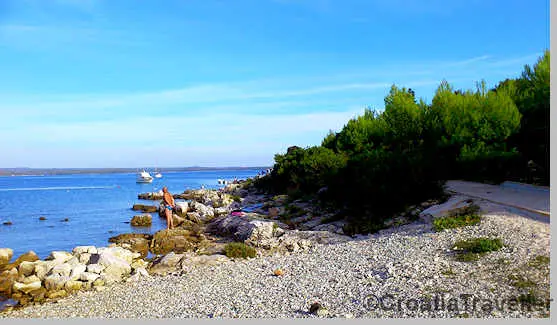 On the outskirts of Rovinj and easily reachable by boat shuttle, this rocky, brush-covered little island is riddled with pebbly little coves. It's actually two connected islands. The one furthest away is Maskin island, known for its naturism .
Lone Bay



Just a short walk from the town centre of Rovinj, this pebble beach is part of the Zlatni Rt or Punta Corrente park. It's a narrow beach but safe for kids.
around Lone Bay


Book apartments
Book B&Bs
Book guesthouses
Book Villas
Katoro & Polynesia beaches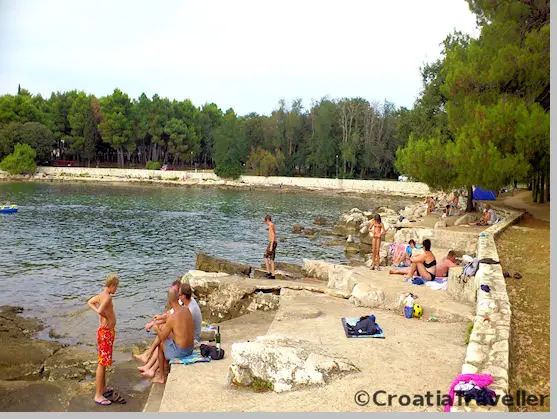 These are the town beaches of nearby Umag and are mostly rocks and pebbles interspersed with sand.There are plenty of facilities to keep kids entertained.