Affordable Croatia is within reach even as many parts of the country are undeniably becoming more expensive for visitors. You can save money on your Croatian vacation by following these simple tips:
Destinations
Avoid staying in the most expensive destinations.

Dubrovnik and Zagreb are the most expensive cities while Hvar is the most expensive island. The villages around Dubrovnik are cheaper than Dubrovnik and Jelsa or Stari Grad is cheaper than Hvar Town.
Dare to be different.
Visiting the less-touristed regions can save a bundle and offer more authenticity. Take a look at Karlovac, Paklenica National Park, Kopacki Rit Nature Park, Cres Island, Vis Island, Pag Island or Dugi Otok. Or visit the islands of the Sibenik archipelago.
Flights
Save on flights by flying into a cheap gateway city.
Rather than flying directly to Zagreb, Split or Dubrovnik, you may get a better deal on a flight to Bratislava, Milan, Prague and Vienna. From there, you may be able to get a cheap flight to the coast. See more on cheap flights to Croatia.
Accommodation
Stay in private accommodation.
Croatians have been in the practice of renting out rooms and apartments for decades and the selection is amazing. You'll have more space than in a hotel room making it an unbeatable choice for families. Renting a two-bedroom apartment is much cheaper that renting two hotel rooms. Having a kitchen can save you money if you honestly feel you'll be using it. Groceries are the same price as anywhere else in Europe but restaurants are relatively inexpensive if you order carefully. See more on private accommodation.
Look for an all-inclusive resort.
There's nothing like knowing in advance what your Croatia holiday will cost. There are a few all-inclusive resorts in Croatia and they provide excellent value for money, especially for families. With a variety of activities to keep you busy, you won't need to rent a car to enjoy your stay. See more on all-inclusive holidays in Croatia.
Consider a hostel.
If you haven't stayed in a hostel since the days of rotary phones, you'll be surprised. In Croatia many top designers are attracted to applying their skills to hostels, bringing cutting-edge design to spacious and efficient rooms. Highly rated by travellers, most hostels have several rooms that are substantially more comfortable than the dorms, boasting private facilities, sound-proofed rooms and more. Check out the best hostels in Croatia.
Transport
Take public transport
The bus system in Croatia is great; buses are fast, reliable, comfortable and frequent and now you can book nearly all buses online at bookaway. Even if you get a great deal on a rental car, parking is extremely pricey especially around major destinations. See more about buses in Croatia.
Best car rental deals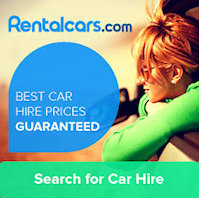 Compare companies
Compare ferry prices
It's expensive to take a car on a ferry. And to get out to Croatia's islands, you actually have more options with passenger boats than car ferries, particularly for island-hopping because there are no car ferries that go island to island. For foot passengers however, it's cheaper to board a car ferry on some routes than a passenger ferry. For example on the popular Split-Hvar route, it's cheaper to be a passenger on the Split-Stari Grad ferry than to take one of the fast catamarans. See more about ferries in Croatia.
It makes no sense to have a car if you'll be staying in any town center as most towns have large pedestrian areas and are difficult to navigate by car. It does make sense to have a car if you're content to stay in cheaper accommodation out of the town center where parking is easily available.
Dining
Limit fish dinners.
The Adriatic is getting fished-out. Fishermen have to travel further to catch the fish which burns up fuel. And that's if the fish is even local. Most times it's not. The result is sticker-shock when you see the price of your fish. Save your fish dinner for the occasional splurge but feast on Croatia's scrumptious pizzas, pastas and risottos for your everyday fare. See more on dining in Croatia.
Take half-board.
Not all owners of private accommodation offer half-board, but if they do you should take it. Their home-cooked meals washed down by their own wine will offer excellent value for money. Many hotels also offer half-board which may well be cheaper than the local restaurants. See more on Croatia hotels.
Timing
Travel off season.
Prices are at their peak in July and August and fall off rapidly before and after the summer season. Everything from accommodation to ferry prices to car rental costs more. Plus, Croatia is great in spring and autumn! Even if you travel to Croatia in the winter, you can get great deals on spas and wellness centres.