As Croatia's capital, Zagreb is a magnet for creative types and their hipster friends which the city's easygoing culture nurtures. Artists, designers, composers, chefs, musicians, poets and writers flock to Zagreb's quirky cafes, congregate in its casual clubs and exhibit their output in offbeat galleries. Exploring the haunts of hipster Zagreb is where you can discover alternative Zagreb in all its creative glory. It's fun, it's cheap and many of the multilingual locals you'll meet will be happy to explain their work in English.
Marticeva Street
The best place to begin is on Marticeva street, east of Trg Jelacica. For years it was a dreary street known mainly for its auto parts shops and hardware stores. As these small businesses moved elsewhere the neighborhood became a place of boarded-up shops and empty buildings. Cheap real estate! It wasn't long before alternative shops cautiously opened their doors.
First on the scene was Booksa at 14d, a bookshop-cafe that became a hub for the literary set. Settle back into a comfy sofa, grab a coffee and leaf through a selection of international newspapers and magazines. The music is relaxing and the walls are decorated with pictures of local artists. Every so often, there's a poetry reading, performance piece or book-signing. Booksa is also a good place to pick up pamphlets and flyers announcing other events in the neighborhood. It's open daily from 10am to 9pm.
While in the neighbourhood, why not stock up on locally made organic creams and cosmetics? Kantarion at n° 14c expands their skin care offering with a selection of crafts, teas and honey confected by local producers.
Hipster Hostel
Only steps from Marticeva, this new hostel has striking design, friendly service and an inner garden.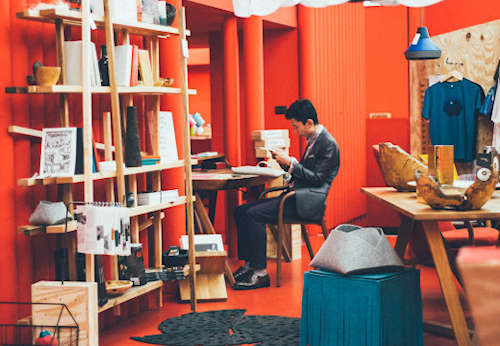 Now to tantalize the eye, head to the Croatian Design Superstore at n° 4. Built to showcase the work of contemporary Croatian designers, this store-cafe-meeting place opened in 2014 and launched the re-branding of Marticeva street. Whether its fashion, jewelry, toys, household objects or furniture, the store is a delightful place to browse, pick up a unique souvenir or hang out for a while. It's closed Sunday.
[See more on shopping in Zagreb]
Hungry? Hop over to Divas cafe bar at n° 17. The extraordinary interior combines vintage odds and ends with daring color and fabric choices to create an eye-catching and unique interior. Peruse the works by contemporary Croatian artists and designers, then settle down for coffee and cake. There's also a selection of Croatian wine and liqueurs. It's open daily from 7am to 11pm. For more substantial fare, try Divas Bistro at n° 14f which serves up Croatian classics with a modern twist.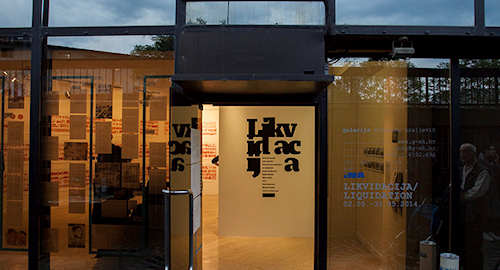 To see what cutting edge Croatian artists are up to, stop in the Miroslav Kraljevic Gallery around the corner at Subiceva 29. The changing exhibitions are dedicated to encouraging "artistic and intellectual practices that analytically and critically question the present, especially relations between politics and aesthetics". It's open Tuesday to Friday noon to 7pm, Saturday 11am to 1pm.
[See more on galleries and museums in Zagreb]
For music, try Mojo Bar, Wine & Rakija at n° 5 which features klapas on Mondays, rock cover bands on Tuesdays, jazz bands on Wednesdays and DJs on the weekends. There's an outdoor terrace and a cosy basement to linger over drinks.
Kvatric Market at n° 67 is where connoisseurs of artisanal cheese, forest fruit, wild herbs, homemade jams, raw milk and organic vegetables go to gather supplies. Open daily from 6am to 5pm (2pm Sat, 1pm Sun).
Around the corner at Subiceva 2, Tvornica kulture (Culture Factory) is Zagreb's oldest and most important venue for alternative rock, indie pop and world. From Buena Vista Social Club to Nick Cave and Gotan Project, international headliners alternate with local acts for a fascinating and eclectic musical program.
[See the best of Zagreb nightlife ]
Other Hipster Hangouts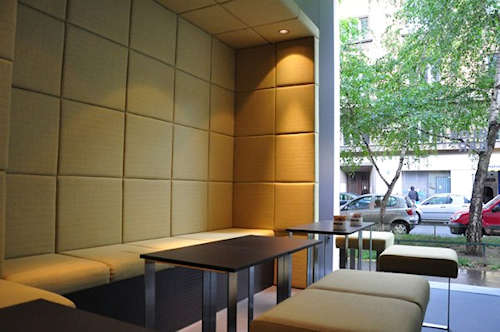 Blok Bar at Tomašićeva 13 is a welcoming cafe and an architectural adventure. The street side is enclosed in a glass cube while the small interior space is a popular spot to chat over tea and cakes. There's also an outdoor terrace. Open daily 8am to 11pm.
AKC (Autonomni Kulturni Centar) or Medika at Pierottijeva 11 behind the Westin hotel is a former pharmaceuticals factory transformed into a cultural center occupied by associations and collectives involved in the arts. Check out the galleries or watch for party nights at Klub Attack where alternative DJs and underground bands set the tempo for a diverse crowd. Open daily.
Caffe Bar Sedmica at Kaciceva 7 is where Zagreb's literati ponder the imponderables before heading off to a concert or exhibition. The softly-lit interior provides plenty of dark corners to hatch conspiracies and there's an excellent selection of craft beer and artisanal rakija to water the proceedings.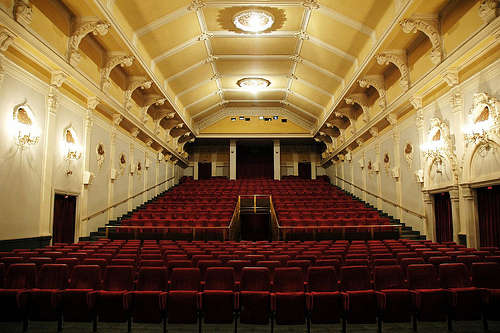 Kino Europa at Varsavska 3 has recently won the Best Programming Award from Europa Cinemas. The best of independent films from around the world are regularly featured in their original version with subtitles. Cinephiles will want to check out Subtitled Tuesday when local films are screened with English subtitles.