Bars, cafes, clubs, discos, pubs, live music; determined nightcrawlers need never be bored by Zagreb nightlife. From alternative to classy, there's a club scene for every taste. You have the Upper Town with the sinuous, bar-lined Tkalciceva street and the Lower Town with Bogoviceva and Trg Preradovica plus the Branimir Centre across from the train station. Then you have Out-of-Town down by Jarun Lake (reachable by tram) and south of the Sava river (where a car is most convenient).
[For more venues, check out Hipster Zagreb]
For the most part, the vibe is pretty relaxed in Zagreb clubs. Menacing bouncers, ruthlessly selective door policies and watery cocktails have not yet made inroads onto the scene. There are a few clubs where you're expected to show up in movie-star fashion but they are a definite exception. The cover runs from about €4 to €6.60. Drinks are about the same.
The nightlife season is Zagreb runs from September to June. In the summer locals head to the coast, especially to Novalja on Pag Island.
There are way too many places to list everything but here are some of the essential stops:
Bars
Alcatraz


In the Lower Town on Preradoviceva 12, this American-themed party bar is known for its crowds of happy locals chugging down exotic beer and local spirits.
Zabac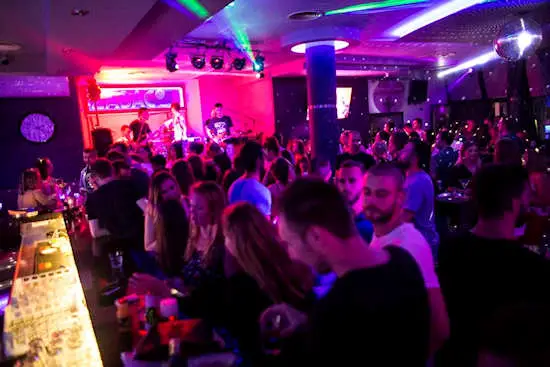 ©Zabac
Down by Jarun Lake at Jarunska 5, this is raw and boisterous and cheap. Calling all students.
Aperitivo Bar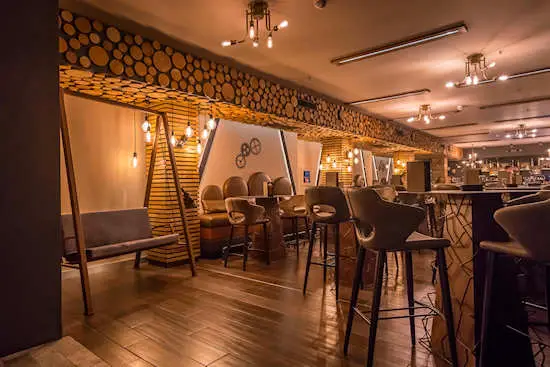 ©Aperitivo Bar
Crazy for cocktails? Wild about whiskey? The professional mixologists here will compose the drink of your dreams. In the lower town at Vlaska 9, Aperitivo attracts young professionals yearning to break free from beer and wine and enter the world of exotic mixed drinks.

Hemingway Lounge Bar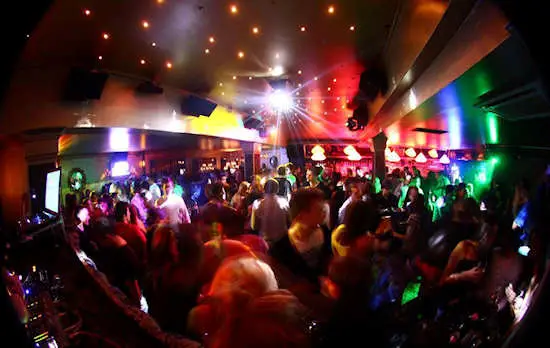 ©Hemingway Bar
Across from the National Theater at Trg maršala Tita 1, this sophisticated but relatively pricey bar specializes in fruity cocktails under chandeliers. Salads and sandwiches are also on offer.
Maraschino Bar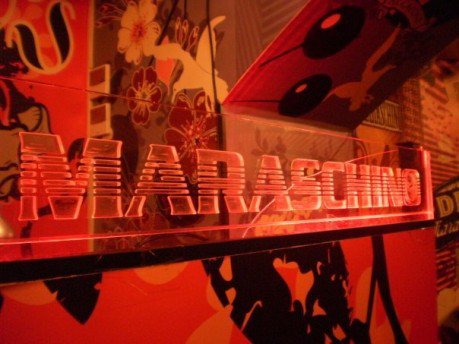 ©Maraschino Club
Just a hop from Trg Jelacica at Margaretska 1, this colorful bar is not just for lovers of Maraschino liqueur but for anyone who appreciates highly original decor and a jovial crowd.
Cafe Flores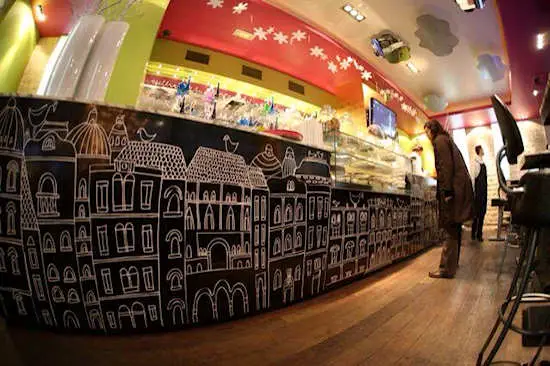 ©Cafe Flores
Coffee, drinks, desserts and snacks are served up here at Petrića 1 in a relaxed modern ambience with mellow music and an entirely smoke-free environment.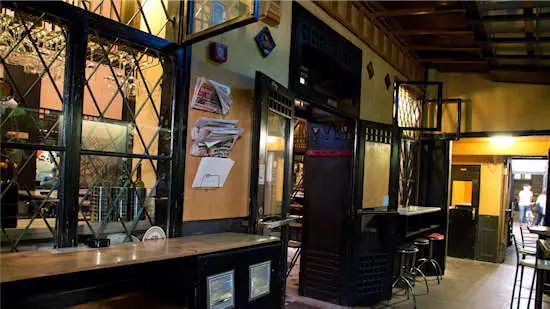 ©Caffe Bar Sedmica
Caffe Bar Sedmica at Kaciceva 7 in the heart of the hipster district,is where Zagreb's literati ponder the imponderables before heading off to a concert or exhibition. The softly-lit interior provides plenty of dark corners to hatch conspiracies and there's an excellent selection of craft beer and artisanal rakija to water the proceedings.
Pubs
Old Pharmacy Pub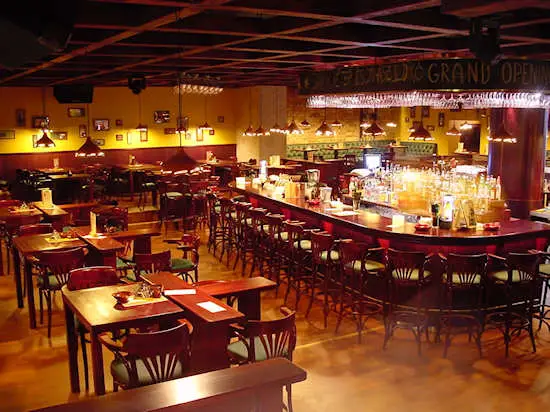 At Hebranga 11a, this old stalwart is the place to go for a brew in a proper pub atmosphere. Catch up with the news on CNN or Sky or peruse the English-langage newspapers.
Bulldog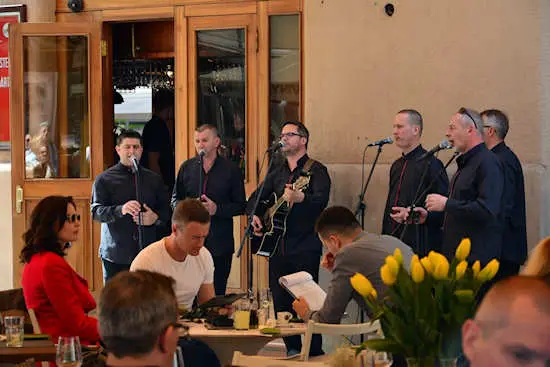 On Bogoviceva, this hugely popular watering hole and restaurant is teeming, especially on summer nights when the crowds spill over onto the street. Croatian beers, cocktails and a nice wine selection wash down decent food in the restaurant. The owner is a musician who frequently performs with one of the bands that liven up the ambiance. You might even get lucky and hear a Croatian klapa group.
Oliver Twist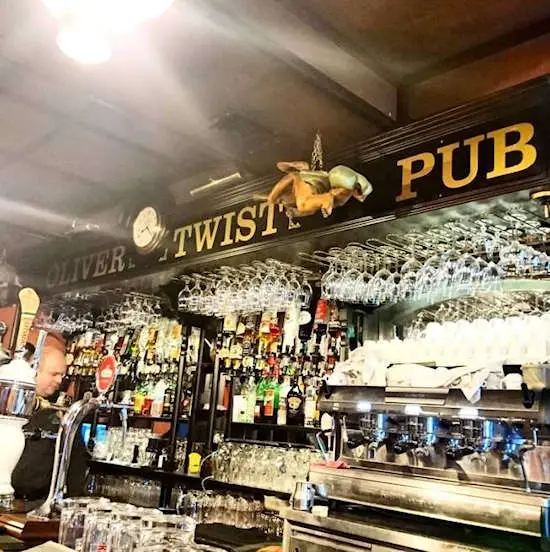 ©Oliver Twist Club
At Tkalciceva 60, this pub is woody and shadowy inside but with a spacious terrace outside. The theme is Dickensian (in a good way) accented by a wide selection of beer including Guinness.
Cat Caffe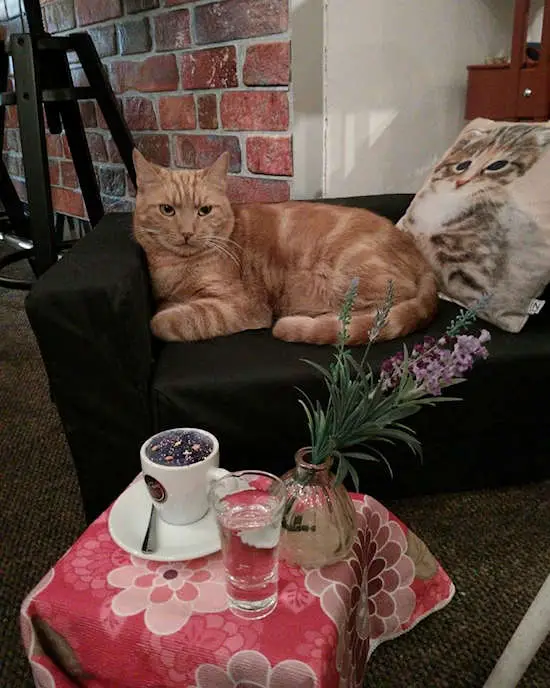 ©Cat Caffe
Enjoy a "cat cocktail" (like a mojito) or craft beer while petting an array of rescued cats at this purr-fect hangout. It's at Kuslanova 6.
Kino Klub Gric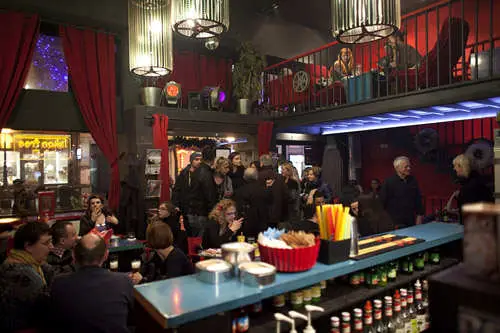 ©Kino Club
Near the main square at Jurišićeva 6 this comfy cafe-bar on a movie theme spans two levels. It's a good place to sample Croatian rakijas with (or instead of) your coffee. There's a DJ on weekends.
[For more suggestions, see Hipster Zagreb]
Live Music
At Subiceva 2 in the heart of hipster Zagreb, Tvornica kulture (Culture Factory) is Zagreb's oldest and most important venue for alternative rock, indie pop and world. From Buena Vista Social Club to Nick Cave, Macy Gray and Gotan Project, international headliners alternate with local acts for a fascinating and eclectic musical program.
Sax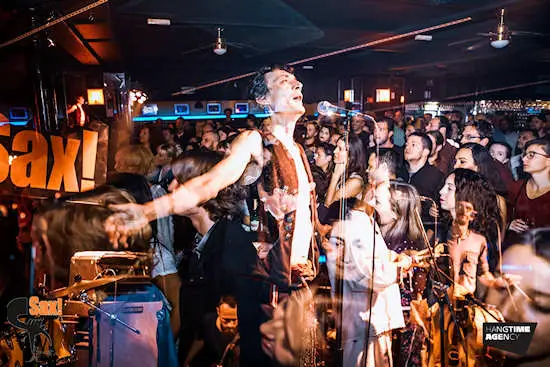 Also in the Lower Town at Palmotićeva 22 you can hear everything from rock to pop to jazz.
Kset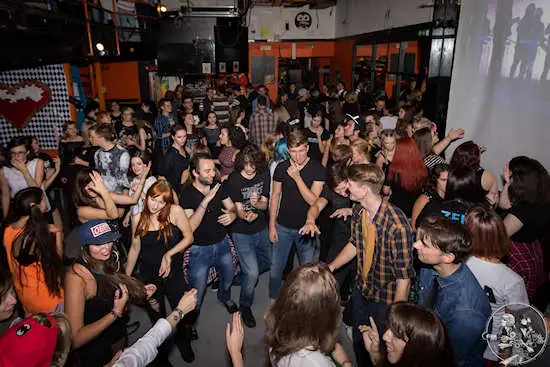 ©Kset Club
From live shows to the city's most popular DJs, here on Unska 3 is where you can check out the hippest of the hip.
Klub Mocvara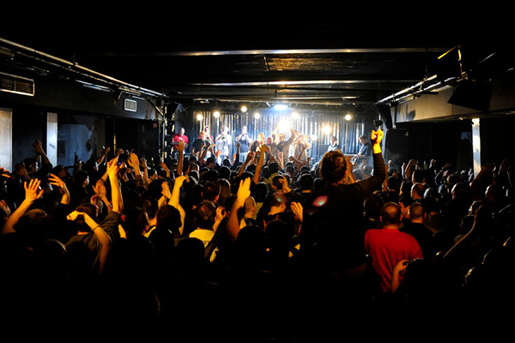 ©Mocvara Club
It's an alternative music/art scene here at Trnjanska near the Sava river and a real showcase for Zagreb's latest bands and DJs.
Dance Clubs
Aquarius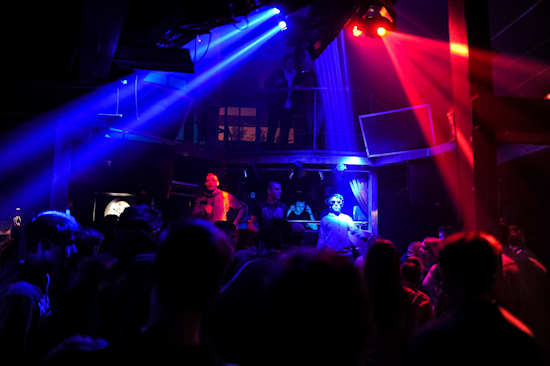 ©Aquarius Club
Near Zagreb's delightful Jarun Lake, Aquarius is big, splashy and fun with the best DJs and merriest crowd.
Gallery Club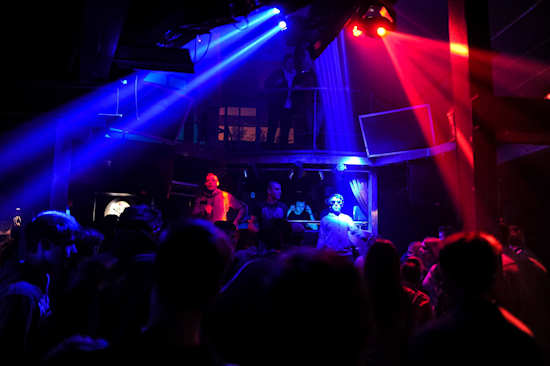 ©Gallery Club
Very Buddha-bar and also on Jarun Lake, Gallery Club has hosted famous DJs such as David Guetta and David Morales.
Last updated December 9, 2022