Zagreb's luxury hotels are not modest affairs. These five-star hotels convey a sense of grandeur on a grandiose scale or quiet luxury on an intimate scale. All the five star hotels are well-located in Zagreb's Lower Town (Donji Grad) within easy reach of Zagreb's sights.
Rooms are spacious and decorated with the finest materials. You'll have Wifi in your room, satellite TV, minibars and the usual array of extras: bathrobe, slippers, excellent toiletries, safes etc. Breakfast will be a magnificent display of hot dishes and fresh fruit. The staff will speak fluent English, Italian and German and the hotel restaurant is likely to be excellent.
Each five-star hotel offers assets for business travellers such as conference rooms and sedate bars in which to close deals. Pleasure travellers can feast in an excellent restaurant, keep in shape in the hotel gym and unwind in a sauna after a hard day sightseeing. (see where to stay in Zagreb)
Zagreb's Five-Star Hotels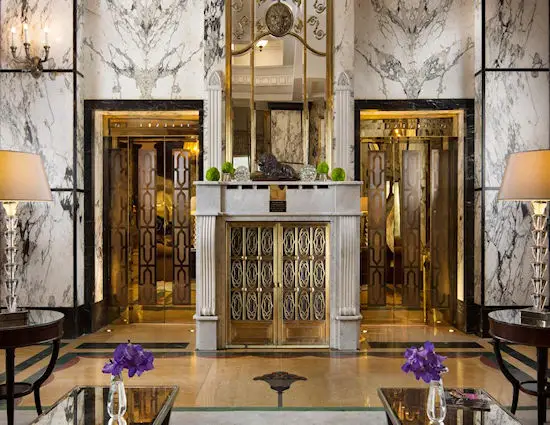 The Esplanade Zagreb Hotel
Location: next to the train station
Classy and elegant, this is Zagreb's most historic hotel, recalling the days when the Orient Express was how you travelled Europe. The majestic Esplanade lobby is adorned with swirling marble and wide staircases lead up to the elegant, high-ceilinged hallways. The 209 rooms are lavishly furnished in a classical Art Deco style  with plush carpets, comfy chairs and textured drapes. My favourite feature is the bathroom, larger than many apartments and outfitted with marble, fine toiletries and fluffy bathrobes. Although the Esplanade Hotel is the kind of place where Agatha Christie would be in her element, business travellers are also not forgotten. High-speed internet access is available from every room; there's 24-hour room service and a bounteous breakfast buffet sufficient to fortify you for a hard day.The flagship restaurant Zinfandel's has won a Michelin star and the casual Le Bistro is also excellent. BOOK NOW.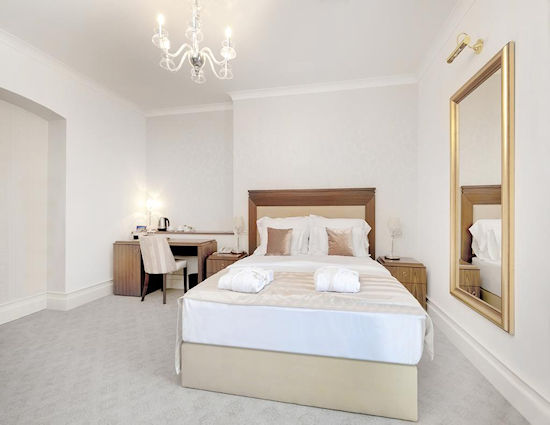 Hotel Premier
Location: central Zagreb
Zagreb's newest five-star palace opened at the end of 1917 and it's already making waves. Located in a stately early 20th-century Viennese Secession building, a €10 million investment transformed it into a small luxury boutique hotel replete with marble, soft textiles and a spa that offers Turkish and Finnish saunas, fitness and tea treatments. Of the 62 luxuriously-furnished rooms, high rollers should head for the Penthouse Presidential apartment. The dining experience is handled by Michelin-star chef, Stefano Cosattini BOOK NOW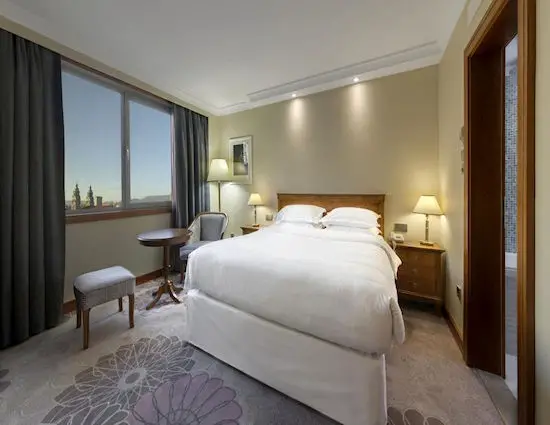 Hotel Sheraton Zagreb
Location: near the train station
The Hotel Sheraton Zagreb provides world-class comfort for business and pleasure travellers, just as you would expect from this luxurious chain. All the five-star comforts are present and accounted for from an indoor swimming pool and fitness centre to a 800m Grand Ballroom and 17 meeting rooms. There's a piano bar, two restaurants and a cafe plus 24-hour room service for the midnight munchies.
Rooms at the Sheraton Hotel are spacious with giant beds, marble bathrooms, high-speed internet access, individual climate control and satellite TV.
The Sheraton Hotel Zagreb is also well located, within walking distance of the train station and connected by tram to the town centre. BOOK NOW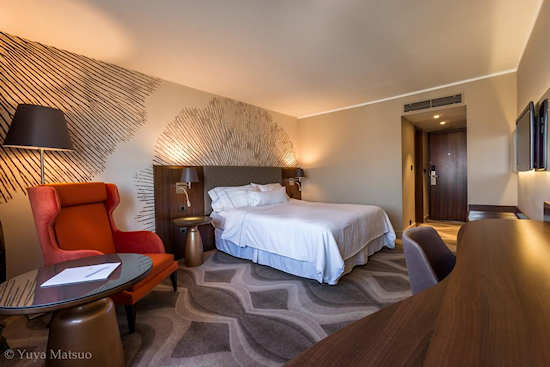 The Westin Zagreb
Location: central Zagreb near museums
Formerly the Hotel Opera, this large establishment underwent a total overhaul to become the Hotel Westin Zagreb, part of the American Starwood Hotels chain.   With 722 beds in a building that towers over the centre, The Westin Zagreb is not small, but the cream and mahogany rooms cocoon you in comfort. The Westin is known for its patented "heavenly bed" insuring you get a good nights sleep. Ask for an upper room with a view over Zagreb.
The Westin Hotel offers massage, beauty treatments, a fitness centre, a beauty salon, a solarium, a heated indoor pool and sauna --guaranteed to soothe and tone you for sightseeing or business adventures. The location of the hotel is excellent; it's an easy walk to the most important sights in Zagreb, particularly the Lower Town museums and galleries.
Laundry services, babysitting, secretarial help and 24-hour room service are designed to remove all worries from your stay. BOOK NOW