Get Started
About Croatia
Essentials
Croatia Map
Croatia Photos
Guidebooks
Travel Insurance
When to Go
Top Sights
Accommodation
Transport
Car Rental
Croatia Ferries
Money
Adventure
Sailing
Cruises
Tours
Itineraries
Special Interests
Dalmatia

Dubrovnik

Islands

Istria

Kvarner
Split
Zadar
Zagreb
News Blog
Newsletter
Traveller Tips
About Me

Advertising
Trip Planning
Contact
Privacy Policy

Search Site
Site Index
Get great deals on:
Holidays
from TUI
Accommodation
from booking.com
Car Rentals
from rentalcars.com
Cruises & Tours
from Viator
Top
Destinations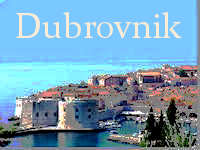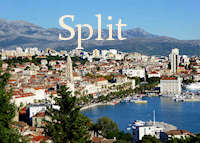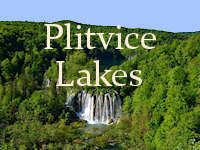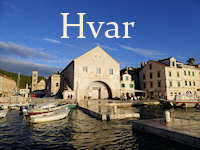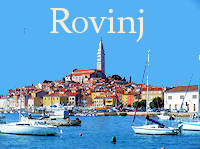 Zagreb launched its first tram in 1891 and the tramways are still going strong. The tram network now includes 15 day trams and 4 night trams that cover over 50km of track. The rolling stock is a mixture of older trams and 124 brand-new low-floor trams. Trams whisk residents back and forth from the suburbs and also cover central Zagreb which make them a better sightseeing choice than the buses. The one certainty about Zagreb trams is that they're crowded most of the time.
[Check out the sights you MUST see in Zagreb]
Hours
Day trams run from 4am to midnight while the night trams cover the remaining hours. Day trams run every 5 to 22 minutes depending on the line, the time of day and the day of week. For example the popular No 6 line is at the low end of the scale but you may have to wait a while for the trams out to Jarun Lake. Weekday rush hours see the most trams while on Sunday trams can be few and far between. Night trams run every 30 minutes.
Price
The entire city of Zagreb lies within one zone. The prices for all public transport including trams, buses and the funicular are as follows:
4Kn Good for 30 minutes
10Kn (15Kn for a night tram)

30Kn for a day card good for unlimited travel within the city limits all day.

70Kn for a three-day card allowing unlimited travel
So, which to choose? Most, but not all of Zagreb's sights are easily walkable from the town center. The Museum of Contemporary Art, for example, is on the outskirts and some nightlife is along the Sava river, neither of which are easily walkable. None of the above packages involve an airport transfer.
How to Use the Tramway
It's best to have a copy of a tram map as there are not necessarily tram maps at outlying tram stations. Also, tram stops do not have timetables and some tram stations are poorly marked. Individual tickets are good for one ride plus transfers in the same direction for 1&1/2 hours. Whether you buy a ticket from a tisak or from the driver, you must stamp the ticket in a yellow box as soon as you board.
Zagreb Tram Apps
Zagreb Trams
Developer: Mario Vargek
Platforms: Android Zagreb Tram
Price: Free
Review: In Croatian but somewhat useful for the tram maps and downloadable bus and tram schedules in pdf format.
Last Updated May 14, 2018
Recommended Tours
More from Croatia Traveller
Questions? Comments?
©CroatiaTraveller 2005-2018 All rights reserved