In your Zagreb four-star hotel, expect a helpful, professional staff fluent in English, stylish, comfortable rooms, a copious breakfast buffet with hot dishes and free wifi. The main difference between the four star hotels and luxury five-star hotels is the fitness centre and swimming pool in the latter. Four-star hotels have good restaurants and at least one bar. Business travellers may find the lack of conference rooms and relatively limited lobbies and public areas unsuitable but if you're in Zagreb for sightseeing, one of these hotels will be just fine. Most are well located (see more on where to stay in Zagreb) and with parking facilities.
Hotel Academia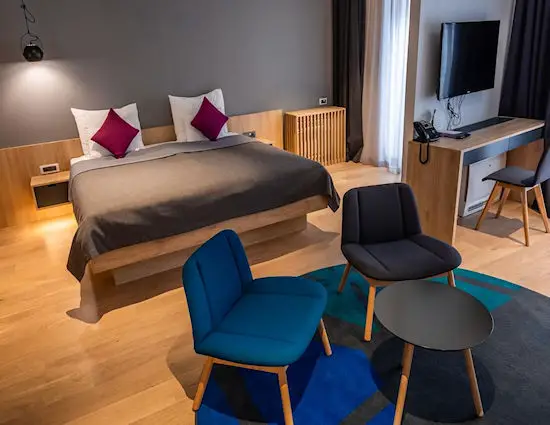 Location: Upper Town
This new establishment is the only hotel in Zagreb's Upper Town. It's perfect for grabbing a bite to eat in one of the many restaurants on Tkalciceva street, catching some music in a local bar and strolling back to your hotel.
Aristos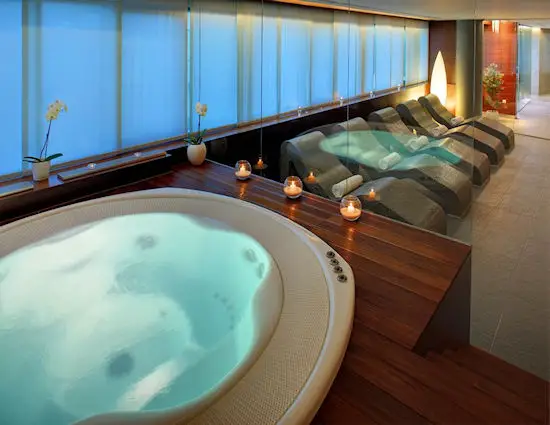 Location: in south Zagreb, near the airport
Late arrival? Early departure? Or maybe you just want to hobnob with business people. Here's the place.
Hotel Antunovic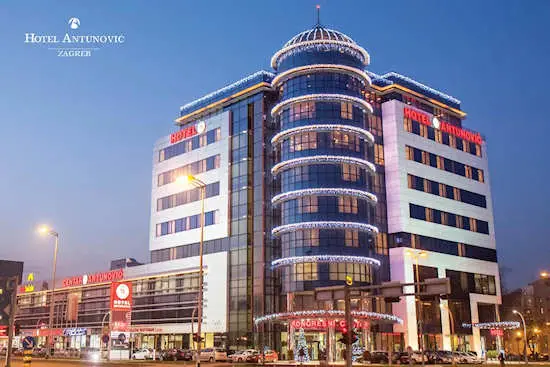 Location: 5km southwest of central Zagreb
Facilities like an indoor swimming pool make up for a relatively inconvenient location.
Hotel Dubrovnik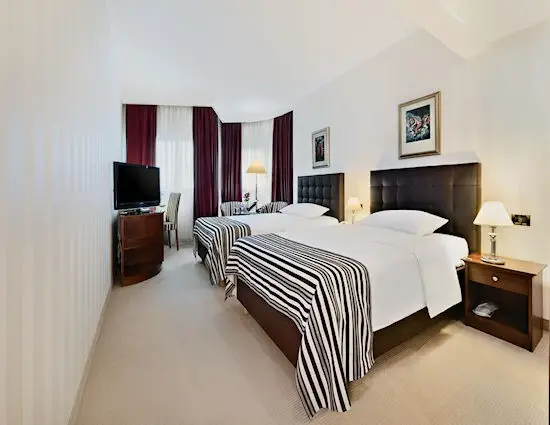 Location: on Trg Jelacica
There is no need to ever take a tram if you stay in this comfortable hotel overlooking Jelacic square.
Hotel 9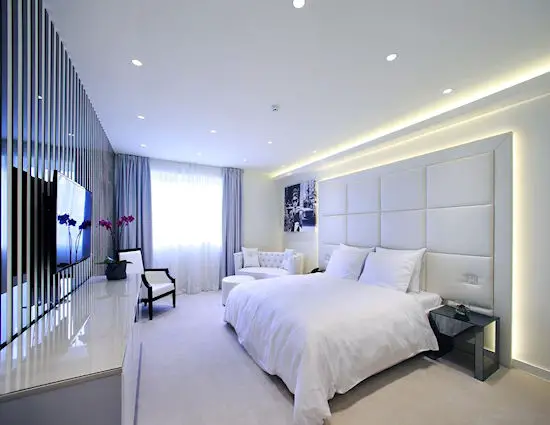 Location: bus station
This boutique hotel offers extraordinary style and panache right across from the bus station.
Best Western Hotel Astoria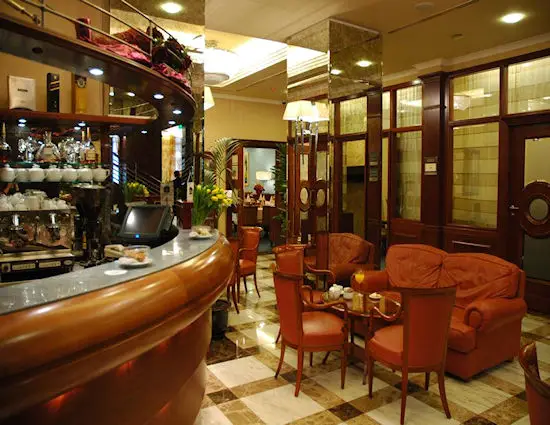 Location: near the train station
This older hotel was nicely whipped into shape by the Best Western people. Rooms are attractive and it's just a short walk from the town centre. Read more.

Panorama Zagreb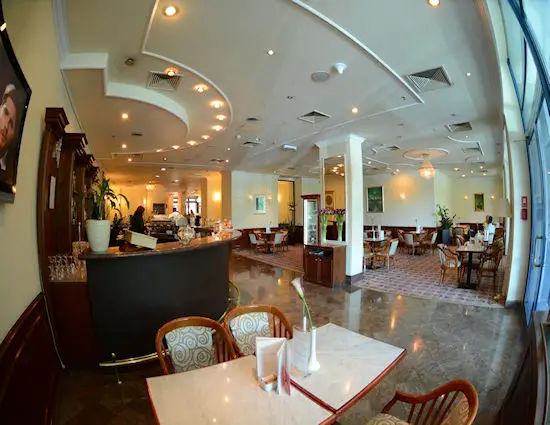 Location: on the southwestern edge of central Zagreb
This hotel offers a sleek, business-like environment only a short tram ride away from Zagreb's sights.
Hotel International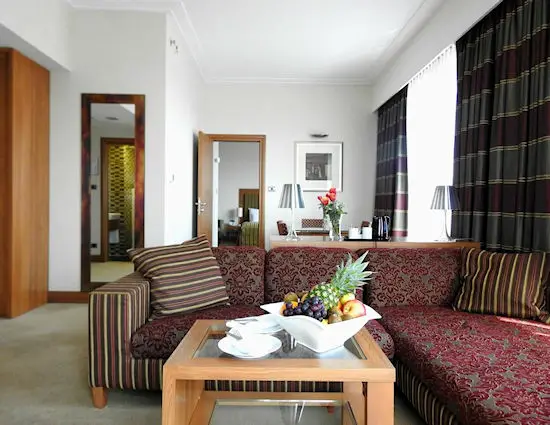 Location: just south of the train station
Good location, good prices and good comfort make this refurbished Zagreb stand-by good value. Read more.
Hotel Palace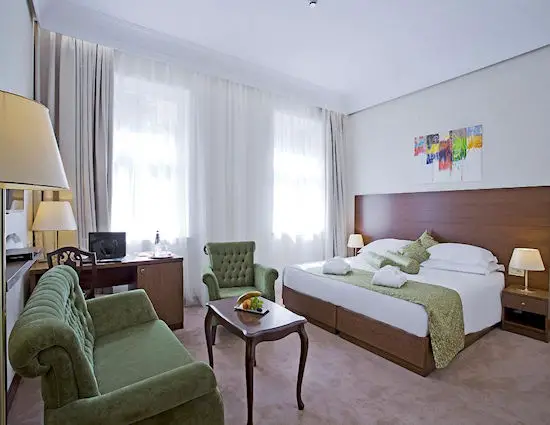 Location: central Zagreb, near the train station
Zagreb's oldest hotel puts pleasure over business and it is an eye-catcher.
Hotel President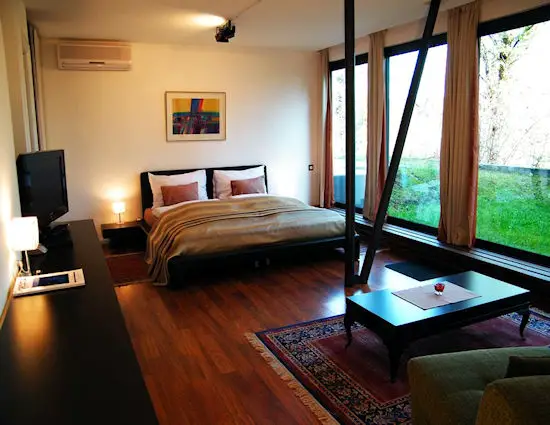 Location: up a hill west of central square
This modern design hotel is up a hill from British Square in central Zagreb but the hotel provides a complimentary taxi to and from the square. The elegant rooms open onto a lush garden.
Canopy by Hilton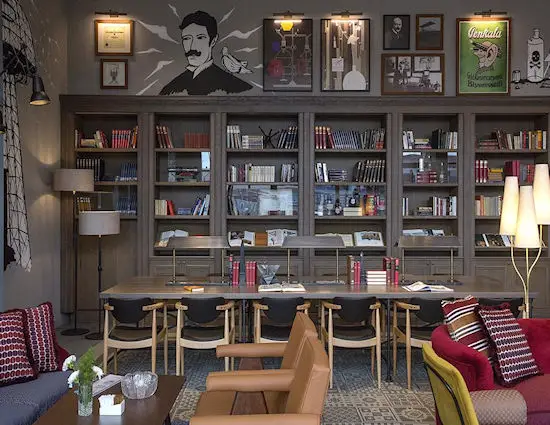 Location: central Zagreb, near the train station
The Hilton's new lifestyle brand, Canopy, opened to much fanfare in December 2018. It strikes the right balance between the comfort Hilton is known for and innovative design. The idea is to honour local traditions by decorating with local textiles and artwork. The overall design is inspired by Croatia's industrial past and the on-site restaurant emphasizes Croatian cuisine. Naturally there's a spacious fitness center as well. BOOK NOW