This fast ferry is convenient for tourists visiting Hvar or Korcula from Split.
This ferry is useful for islanders working in Split.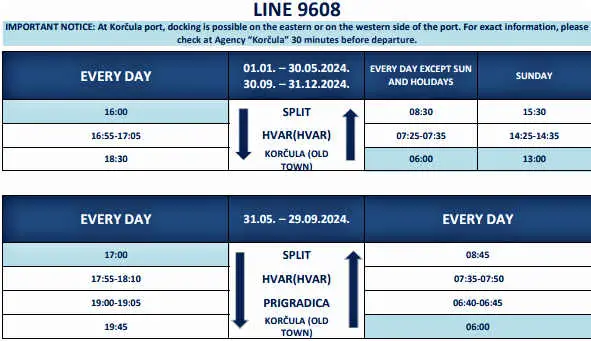 For a ferry that leaves Split in the morning and stops at both Hvar and Korcula, see the Split-Brac-Hvar-Korcula-Mljet-Dubrovnik timetable.
Or, check out all ways to get to Hvar, get to Korcula, Split ferries or Dubrovnik ferries.
Another solution is to take a tour to Hvar Island or to Korcula Island. Excursions are available from Split, Dubrovnik and Korcula.
See below for all car ferries and catamarans to Hvar and Korcula.
Book Split-Hvar-Korcula ferries now
Recommended Experiences
©CroatiaTraveller 2005-2022 All rights reserved