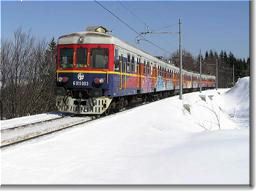 Winter in Croatia has two faces. Along the Adriatic coast, the mild but rainy weather keeps the beaches empty and resorts closed. The interior can be brutally cold but it's good for appreciating snowy hills and white-capped mountains, especially if you ski. Croatians take their Catholic holidays seriously so Christmas in December and Carnival in February can be great for participating in local fests. And New Years Eve in Dubrovnik can get January off to a rollicking start.
The price of hotels along the coast drops dramatically in winter although there are fewer hotels open, especially in outlying islands and smaller resorts. The coast of Istria and Croatia's islands can be lonely indeed. Winter can be a great time to try a spa vacation replete with massages, saunas, mud baths etc. in one of Croatia's luxury hotel spas.  The prices can be much cheaper.
Don't expect great deals in Zagreb or Split though, as professional road warriors keep the hotels busy.