Staying near Zagreb's train station puts you within easy reach of the bus station as well which is only a tram ride away. Perfect for day trips! Zagreb's major sights are easily reachable on foot or by tram. Trg Jelacica in the heart of Zagreb is a 15-minute walk (or two tram stops) along the string of parks known as the Green Horseshoe. There's also a convenient shopping area underneath the train station to pick up necessities. Several of Zagreb's most elegant hotels, built when Zagreb was a stop on the Orient Express, are north of the train station. Staying south of the train station is slightly less convenient for sightseeing but great for catching a concert at Vatroslav Lisinki Concert Hall.
[See more things to do in Zagreb]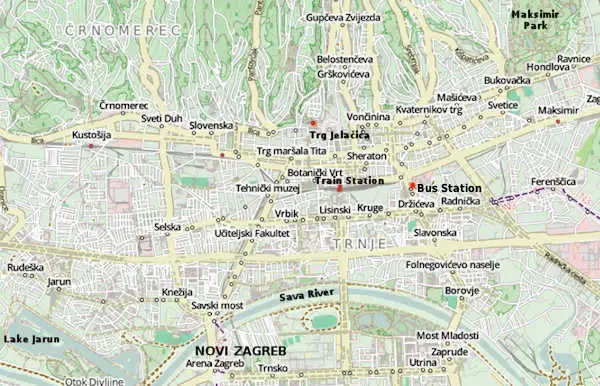 The Esplanade Zagreb Hotel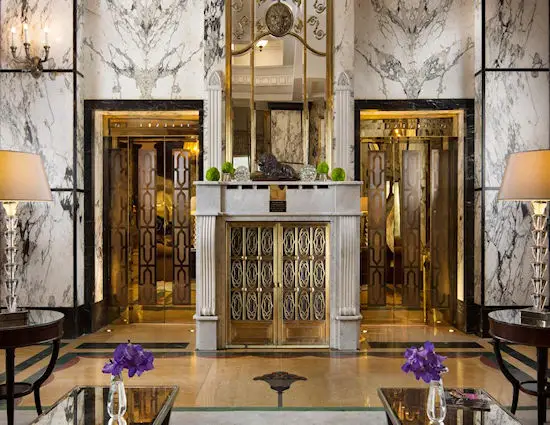 *****
Classy and elegant, this is Zagreb's most historic hotel, recalling the days when the Orient Express was how you travelled Europe. The majestic Esplanade lobby is adorned with swirling marble and wide staircases lead up to the elegant, high-ceilinged hallways. The 209 rooms are lavishly furnished in a classical Art Deco style  with plush carpets, comfy chairs and textured drapes. My favourite feature is the bathroom, larger than many apartments and outfitted with marble, fine toiletries and fluffy bathrobes. Although the Esplanade Hotel is the kind of place where Agatha Christie would be in her element, business travellers are also not forgotten. High-speed internet access is available from every room; there's 24-hour room service and a bounteous breakfast buffet sufficient to fortify you for a hard day.The flagship restaurant Zinfandel's has won a Michelin star and the casual Le Bistro is also excellent. BOOK NOW.
Hotel Sheraton Zagreb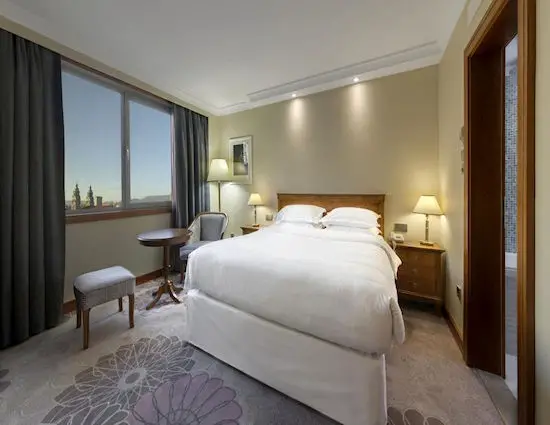 *****
Located between the train station and Trg Jelacica, the Hotel Sheraton Zagreb provides world-class comfort for business and pleasure travellers, just as you would expect from this luxurious chain. All the five-star comforts are present and accounted for from an indoor swimming pool and fitness centre to a 800m Grand Ballroom and 17 meeting rooms. There's a piano bar, two restaurants and a cafe plus 24-hour room service for the midnight munchies.
 Rooms at the Sheraton Hotel are spacious with giant beds, marble bathrooms, high-speed internet access, individual climate control and satellite TV. BOOK NOW
Best Western Premier Hotel Astoria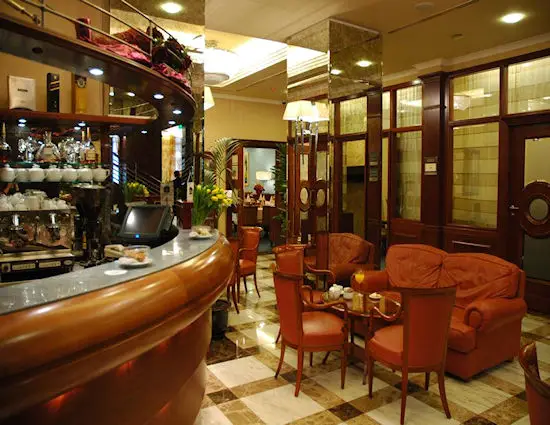 ****
Just north of the train station, this older hotel was nicely whipped into shape by the Best Western people. The result is a hotel that combines modern amenities and a decorative scheme that nods to the its Art Deco beginnings. Gleaming wood and muted colors create a relaxing, classical ambiance. Rooms are attractive and it's just a short walk from the town centre. BOOK NOW
Hotel International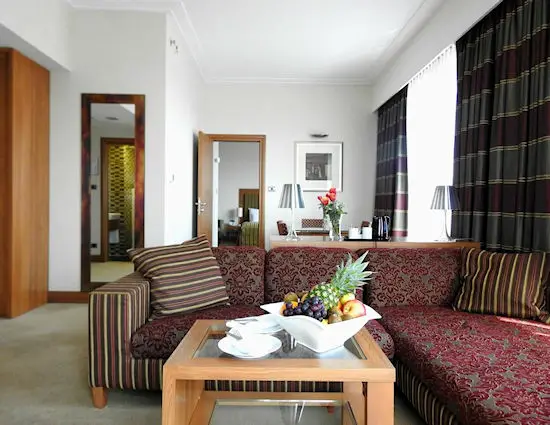 ****
Just south of the train station, the Hotel International boasts a spacious lobby that serves as a popular meeting place. The rooms are spacious as well and perfect for families. There's a well-equipped fitness area, a decent restaurant and parking is available. BOOK NOW
Hotel Palace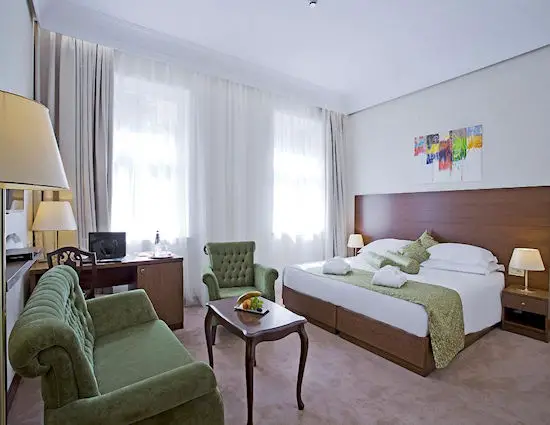 ****
Zagreb's oldest hotel is on Strossmayer square in front of the train station. Rooms are just gorgeous in this Art Deco landmark and the plush comfort is soothing after a day of sightseeing. Relax in the hotel bar before dinner in the hotel restaurant or explore one of the restaurants in the neighbourhood. BOOK NOW
Canopy by Hilton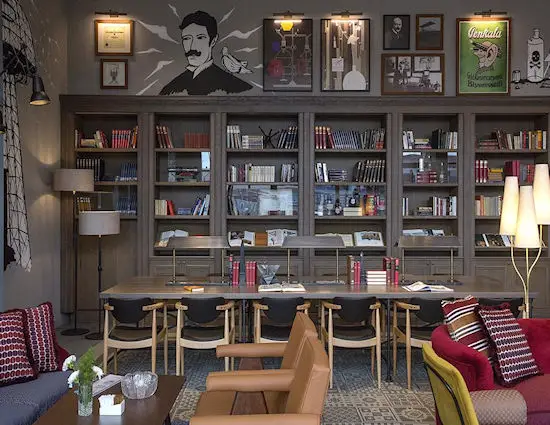 ****
The Hilton's new lifestyle brand, Canopy, opened to much fanfare in December 2018. Located just north of the train station, the Canopy strikes the right balance between the comfort Hilton is known for and innovative design. The idea is to honour local traditions by decorating with local textiles and artwork. The overall design is inspired by Croatia's industrial past and the on-site restaurant emphasizes Croatian cuisine. Naturally there's a spacious fitness center as well. BOOK NOW
Hotel Central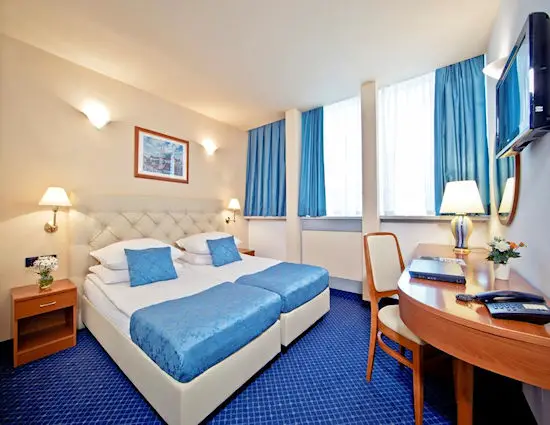 ***
The tasteful, modern rooms in this large hotel come in a variety of sizes including triples that are perfect for families. The buffet breakfast is copious and there's a hotel restaurant and bar. All in all, the Hotel Central provides a high standard for a budget hotel. BOOK NOW
Guesthouses
Indigo Centar Guesthouse


****
This rustic guesthouse northwest of the train station provides spacious rooms with exposed brick or stone and all the comforts. Some of the rooms are actually studio apartments with a kitchenette, dishwasher and stove. The jumbo rooms are an excellent option for families. BOOK NOW
Guesthouse Bed 4 You


***
Overlooking Tomislav Square north of the train station, Bed 4 You is ideally placed to explore Zagreb. Breakfast is not included but the rooms share a fully equipped kitchen. Some have views of a garden, others of Tomislav Square. BOOK NOW
Hostels
Zagreb Youth Hostel


Well-located between the train station and Trg Jelacica, this youth hostel in an older building has been neatly renovated and offers singles and doubles as well as dorms. BOOK NOW
Apartments
There are not a lot of apartments for rent around the train station. Try the three-star Apartments Paromlin south of the train station.
Other Zagreb Neighbourhoods