You can't beat the convenience of staying in central Zagreb. Everything is within reach, from museums and restaurants to top sights and nightlife. By "central Zagreb", I mean the old town of Upper Zagreb to the Lower Town on either side of Zrinjevac park. Further south is the train station. (See more about staying near the train station).
There are many more hotels in the Lower Town mainly because the stately century-old buildings towering over wide boulevards can provide luxury digs with a view. Budget travellers should scroll down and check out some fantastic hostels (some with private rooms) that have become showpieces for international design. Not to worry about street noise; soundproofing is good in all the recommended hotels.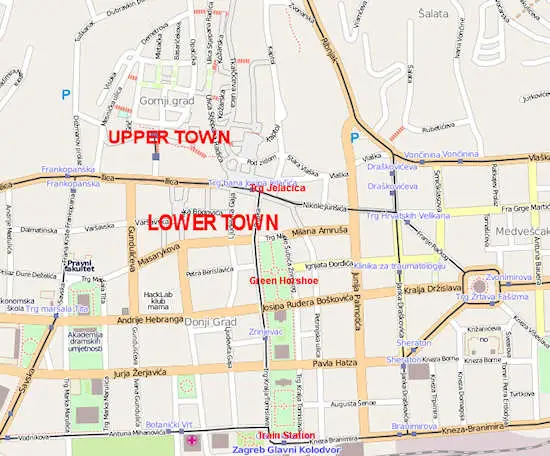 Stay in Lower Town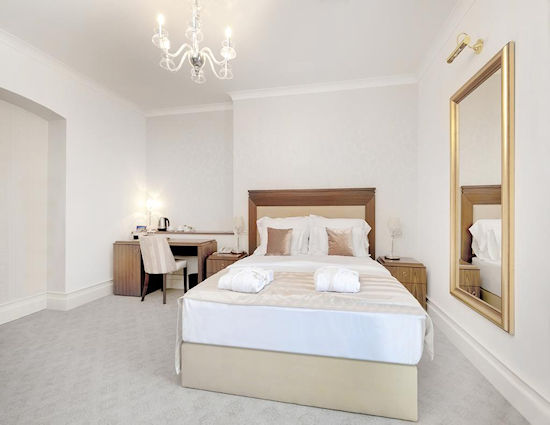 Hotel Premier
*****
Zagreb's newest five-star palace opened at the end of 1917 and it's already making waves. Located in a majestic early 20th-century Viennese Secession building, a €10 million investment transformed it into a small luxury boutique hotel replete with marble, soft textiles and a spa that offers Turkish and Finnish saunas, fitness and tea treatments. Of the 62 luxuriously-furnished rooms, high rollers should head for the Penthouse Presidential apartment. The dining experience is handled by Michelin-star chef, Stefano Cosattini. BOOK NOW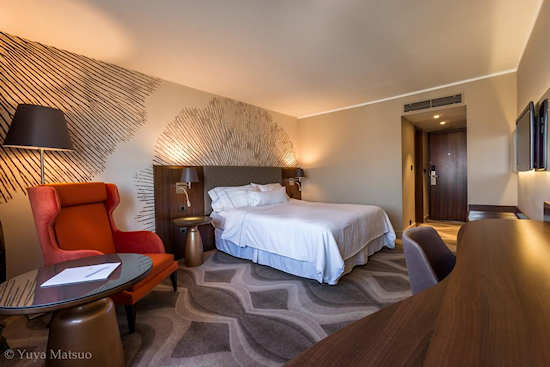 The Westin Zagreb
*****
Formerly the Hotel Opera, this large establishment underwent a total overhaul to become the Hotel Westin Zagreb, part of the American Starwood Hotels chain.   With 722 beds in a building that towers over the centre, The Westin Zagreb is not small, but the cream and mahogany rooms cocoon you in comfort. The Westin is known for its patented "heavenly bed" insuring you get a good nights sleep. Ask for an upper room with a view over Zagreb.
The Westin Hotel offers massage, beauty treatments, a fitness centre, a beauty salon, a solarium, a heated indoor pool and sauna --guaranteed to soothe and tone you for sightseeing or business adventures. The location of the hotel is excellent; it's an easy walk to the most important sights in Zagreb, particularly the Lower Town museums and galleries.
Laundry services, babysitting, secretarial help and 24-hour room service are designed to remove all worries from your stay. BOOK NOW
Hotel Dubrovnik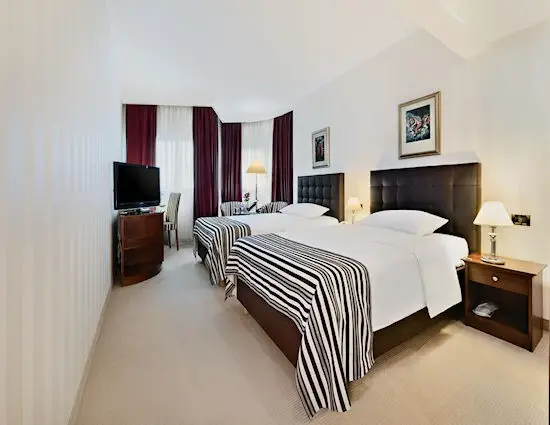 ****
There is no need to ever take a tram if you stay in this comfortable hotel overlooking Jelacic square. It's the best locaion in all Zagreb. The glass-fronted building is sleek and modern and many rooms have incredible views over town. Relax in the spa/fitness centre and enjoy the good hotel restaurant. BOOK NOW.
Amadria Park Capital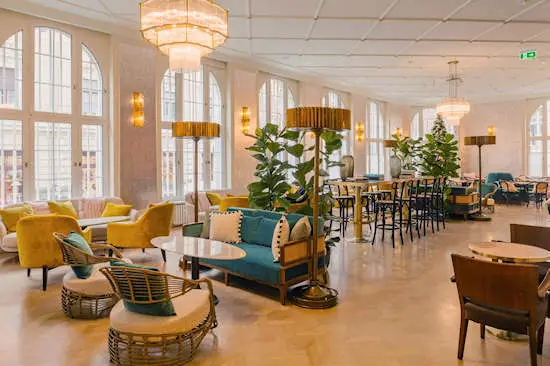 ****
This spectacular new hotel is just steps from Jelacic square in a classic building dating from 1923. The Secessionist style of the exterior is echoed in the public spaces and the artfully-decorated rooms. Just wandering the halls, lobby and dining areas to admire the design is soothing. There's a restaurant and fitness room. BOOK NOW

Hotel Jadran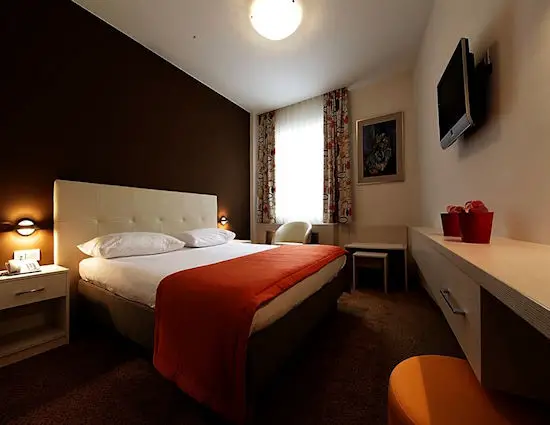 ***
Freshly renovated rooms and a superior location make this hotel worthwhile. There's also a decent hotel restaurant. BOOK NOW
Art Hotel Like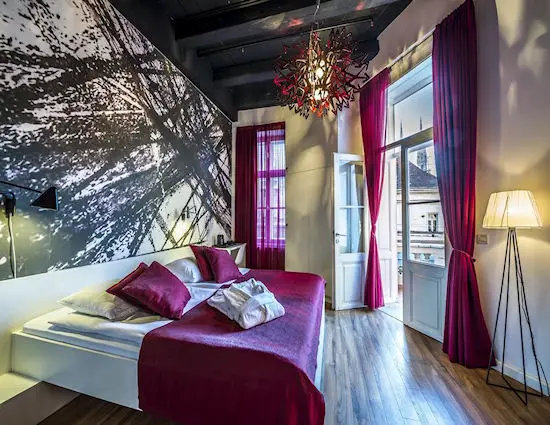 ***
Only a few minutes walk from Trg Jelacica, this boutique hotel has a sleek, modern design and is close to a sports centre where you can swim and work out. BOOK NOW
Casablanca Boutique Bed and Breakfast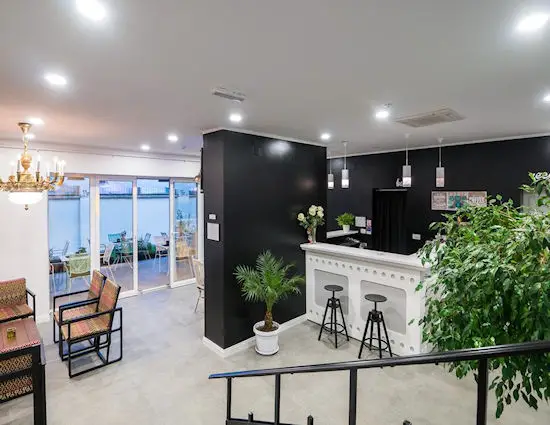 ***
A garden and terrace in central Zagreb? Plus free parking? Yes indeed! Casablanca is truly a boutique B&B with spiffy rooms, helpful staff and a copious breakfast. The B&B is next to a tram stop or stroll 12 minutes down a busy commercial street to Jelacic square. BOOK NOW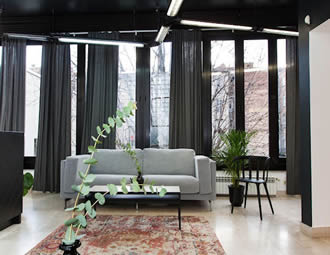 ****
Irundo Apartments are several dozen individual units in apartment buildings sprinkled throughout the Lower Town. They are beautifully decorated with every comfort and staff is on hand to make your stay comfortable. BOOK NOW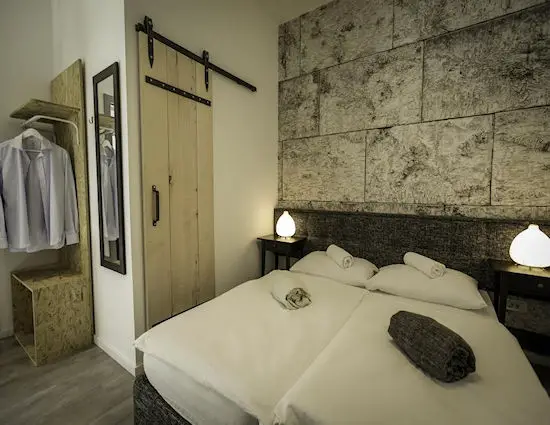 Right in the heart of Zagreb's Lower Town, Hostel Shappy is famous for its terrace-bar outfitted with a vast selection of local spirits as well as a well-outfitted entertainment center. There are four, five and ten-bed dormitories plus double and twin rooms with and without private facilities. BOOK NOW
Subspace Hostel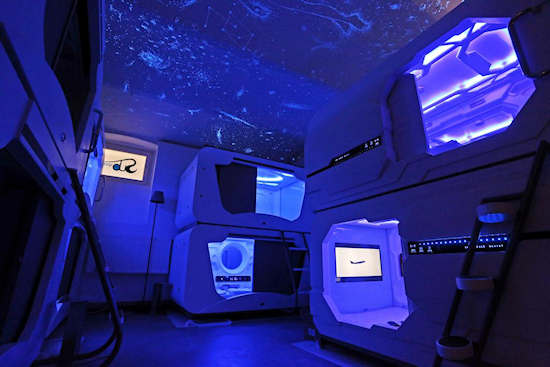 The newest entry on Zagreb's hostel scene is this mind-blowing hostel, inspired by Blade Runner and other sci-fi films. Bunk beds? Out. Spacey sleeping capsules? In. Drawings illuminated by infrared light adorn the ceilings, evoking a trip to space. BOOK NOW
Hostel Moving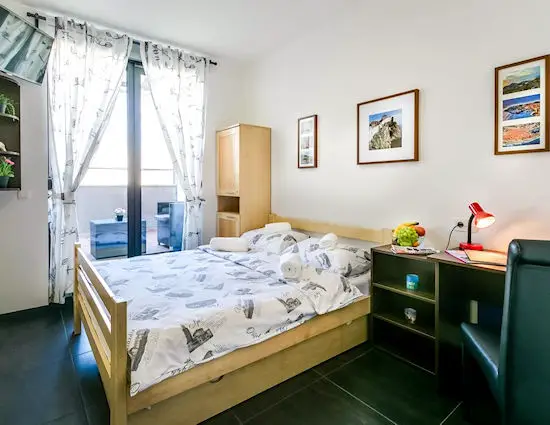 Although Hostel Moving is a few tram stops from the center of Zagreb near Dom Sportova, travellers rave about the comfort, cleanliness and friendliness of this hostel. There are male and female four-bed dormitories, quads, a family room and doubles with en suite facilities. BOOK NOW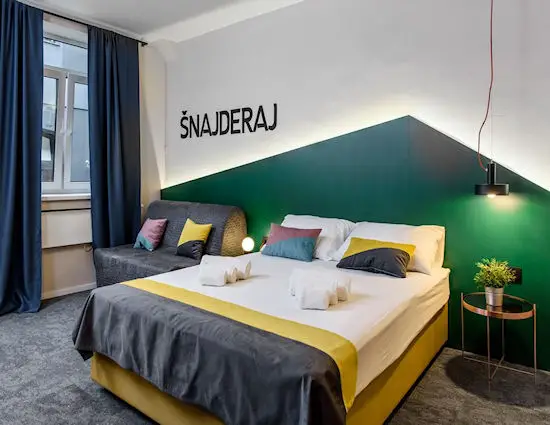 Swanky Mint Hostel is just steps from the Upper Town and its attractions. There's a shared kitchen, lounge area and onsite bar with frequent events. There are studios, single and double rooms plus beds in four, six, eight and eleven-bed dormitories. BOOK NOW
Studio Apartments Rados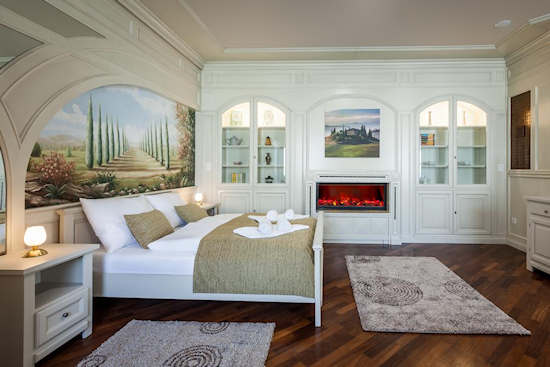 Private accommodation is in short supply in central Zagreb but Rados Apartments is a real find. There are studios, deluxe studios and queen studios perfect for families. Plus, the building is on trendy Marticeva street in the heart of hipster Zagreb. BOOK NOW

Stay in Upper Town
Hotel Academia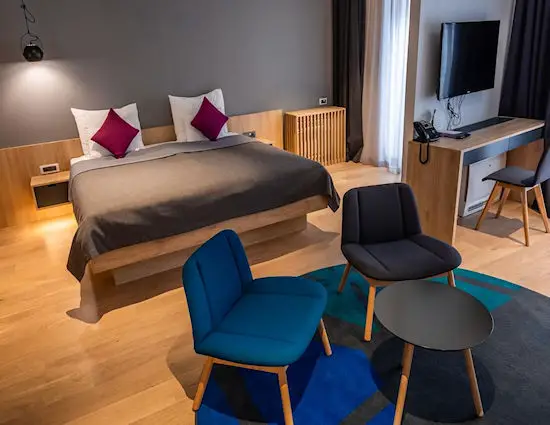 ****
This new establishment is the only hotel in Zagreb's Upper Town. It's perfect for grabbing a bite to eat in one of the many restaurants on Tkalciceva street, catching some music in a local bar and strolling back to your hotel. BOOK NOW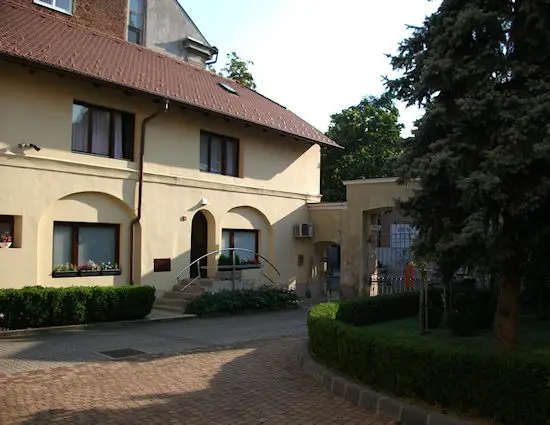 ***
It would be hard to do better than this welcoming Bed and Breakfast in Kaptol. You could practically reach out and touch Zagreb Cathedral from your room. There's paid parking if you come in a car but it's easy to walk to all the Upper Town sights. BOOK NOW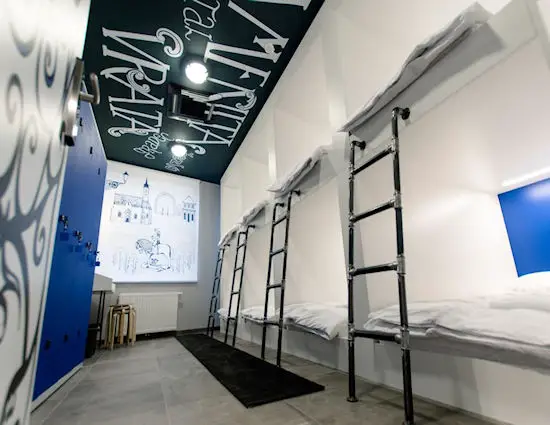 Just a few steps from Jelacic Square, Main Square Hostel has an eye-popping design. On a traditional street in Upper Zagreb, this modern hostel will wow you with flat-screen satellite TV and seating areas in all rooms and dorms, a shared kitchenette, dining area, lounge, vending machines and 24-hour reception. There are four, six and eight-bed dormitories as well as double and twin rooms. BOOK NOW
Taban Hostel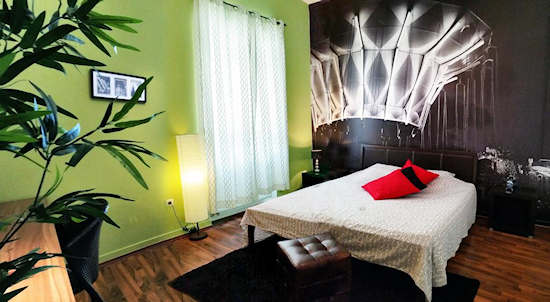 A "design hostel" over a trendy bar in the heart of the action on Tkalciceva, Taban hostel has singles, doubles, twins and family-size rooms. Some have shared bathrooms. BOOK NOW
Other Zagreb Neighbourhoods