Dubrovnik's comfortable four-star hotels offer class and style at a relatively affordable price especially off-season.They are good value hotels if you need a comfortable environment and can do without all the amenities of a deluxe five-star hotel.
The main difference between Dubrovnik's four-star hotels and five-star hotels is that five-star luxury hotels offer truly memorable dining in the hotel restaurants. The interior design is also plusher and more luxurious.
But you can choose to eat at a fine Dubrovnik restaurant and how much time will you be spending admiring your room's design features anyway? You will get a pool, air-conditioning and an array of wellness facilities.
Location is an important consideration in deciding where to stay in Dubrovnik. Here's a map with the major hotel neighbourhoods: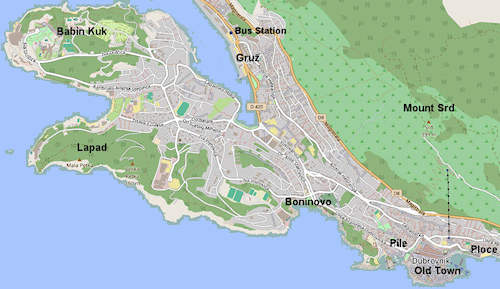 See more on where to stay in Dubrovnik
Four-star hotels in Dubrovnik
Hotel Adria
Location: Gruz
Brand new and with balconies overlooking the sea make this a good choice. Book now.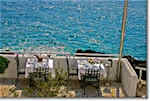 Hotel Neptun
Location: Babin Kuk
Wake up in the morning and enjoy sweeping views of the sea which is right nearby. Facilities are sparkling after a 2015 overhaul and the new soft, earth-toned decor is modern and soothing. Book now.

Valamar Lacroma Resort
Location: Babin Kuk
This vast resort represents the very latest in hotel design, offering truly world-class comfort: wellness, swimming pools and Croatia's largest conference centre. In 2013, it was named "Croatia's leading hotel at the World Travel Awards. Book now.
Valamar Hotel Argosy
Location:Babin Kuk
A great family hotel in a quiet leafy neighbourhood. Book now!

Hotel Kompas
Location: Lapad
Near the beach and with an outdoor swimming pool and wellness center, this old standby was completely overhauled in 2015 in a sleek, modern style. Ask for a room with a balcony overlooking the sea.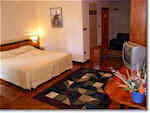 Grand Hotel Park
Location: Lapad
Good value for money in this large hotel with a pool and small, private beach. Book now.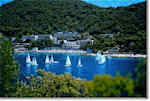 Hotel Uvala

Location: Lapad
This sophisticated place is where you can buff yourself into shape with Turkish baths, Finnish saunas and a healthful helping of macrobiotic food in the restaurant. Book now.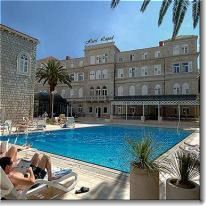 Hotel Lapad
Location: Lapad
Always brimming with charm and atmosphere, this hotel has an excellent location with beaches, Gruz and the Old Town just a short hop away. Book now.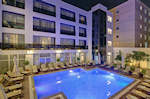 Hotel Lero 
Location: Lapad
It's a favourite of groups partly because the rooms are all spacious, air-conditioned and well-outfitted.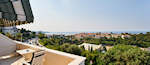 Kamara Dubrovnik
Location: Lapad
This small and recently renovated family hotel is an excellent choice if you'd like a room with a balcony view. Book now!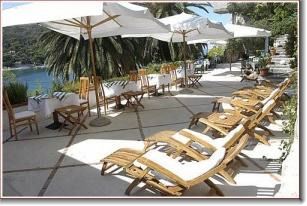 Villa Wolff
Location: Lapad
This small, boutique hotel offers a lot of style and is only steps from the beach. Book now.
Hotel Stari Grad
Location: Old Town
This small hotel really is special and right in the heart of Dubrovnik. Tip: Reserve far in advance!