There's and excellent and varied assortment of private rooms and apartments for rent in Dubrovnik's Old Town (Stari Grad) but only three hotels and one aparthotel within the walls. There is an one excellent hotel just outside.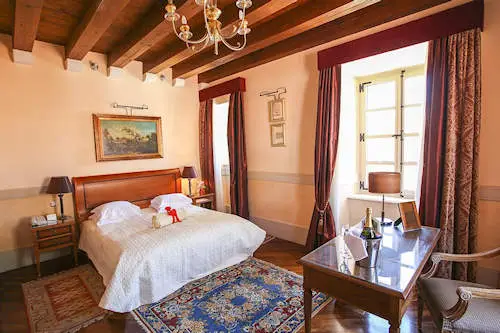 The Pucic Palace
It offers five-star splendour in a beautifully restored 18th-century baroque palace on Gundulic square. The interior melds cutting edge contemporary design with the high ceilings and spaciousness that characterize old Dubrovnik. 

Book now.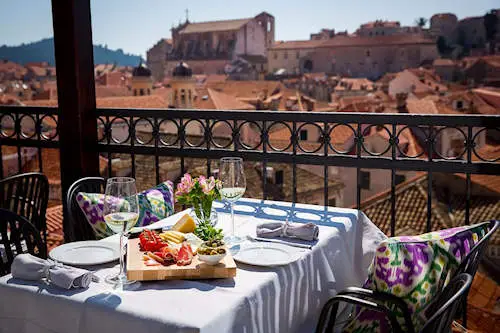 Hotel Stari Grad
The eight rooms in this small, four-star hotel are comfortable and tastefully furnished. The view from the rooftop terrace is to die for. Reserve way, way in advance.

Book now.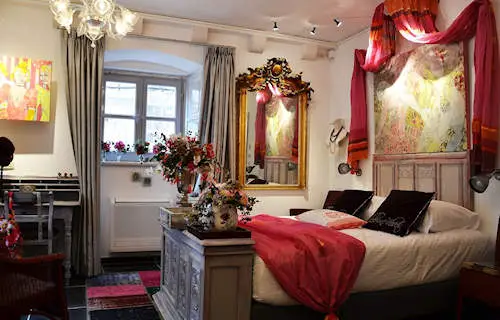 Prijeko Palace
This splendid new hotel is located in a 16th-century palace just off Stradun and each room is decorated with extraordinary style and originality. Some even have private balconies.

Book now.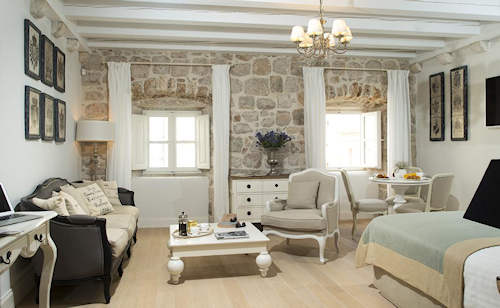 St Joseph's Hotel
This boutique aparthotel is new and gorgeously decorated in updated traditional style. The lavish comforts make it well worth four stars. Unlike other Old Town accommodation, the hotel can be accessed without steps.

Book now.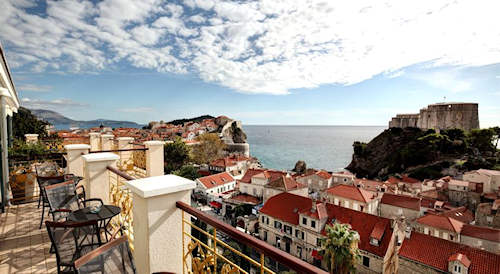 Hotel Hilton Imperial.
The five-star Hilton is only steps outside Pile Gate, Dubrovnik's western entrance and provides all the luxury and service you would expect from the Hilton group. There's an indoor pool and wellness center. The hotel prides itself on being child-friendly.

Book now.
Why stay in Dubrovnik's Old Town?
Staying in Dubrovnik's historic centre is the best way to absorb the magical flavour of this unique walled city. In the Old Town, you'll be within easy reach of restaurants and nightlife, there are a number of little grocery shops for self-catering and it's easy to take a bus to the beaches of Lapad. Plus, there's nothing like an early-morning stroll down Stradun to better absorb Dubrovnik's sights.
If you have a car, remember that there's no parking in the Old Town. You can lug your suitcases through town but usually you can arrange with your hotel or private accommodation to meet you at Pile or Ploce Gate. See more about Dubrovnik parking.
Best Apartment Rentals in Dubrovnik old town
The following recommendations have been compiled from booking.com based upon actual visitor reviews. All are air-conditioned with satellite TV and free Wifi.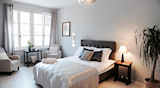 Fresh Sheets Bed & Breakfast
New and shiney in a traditional house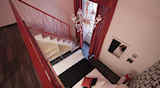 Bed and Breakfast Andio
Rooms and suites in a modern style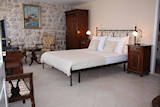 Apartments Nivic
Non-smoking studios, beautifully furnished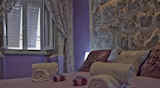 Apartment Maris
Design, comfort, parquet floors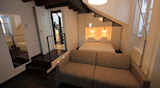 Nije Presa Apartments
Beautifully furnished apartments, hardwood floors.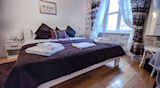 Apartments Festa
Stylish rooms, apartments and studios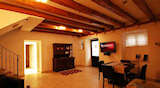 Celenga Apartments
Modern comforts in an impeccably restored building.
[Check out all accommodation in the Old Town]
Other Dubrovnik Neighbourhoods
Lapad                Babin Kuk                Gruz                 Ploce