Dubrovnik in November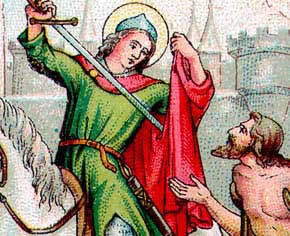 Saint Martin
Check out:
November weather in Croatia is more conducive to sipping hot chocolate in a cafe than stretching out on a beach but there are rare exceptions: on one November trip to Dubrovnik I sorely missed my bathing suit! Still, it's best to consider checking out the cultural scene which will include a concert season, art exhibitions and musical events.
Average November Temperatures (Celsius)

Destination
Daytime
Nighttime
Zagreb
+9
+3
Dubrovnik
+16
+9
Split
+15
+11
Zadar
+14
+8
Rijeka
+12
+7
Porec
+13
+7
Pula
+13
+6
Many hotels on the coast and islands are closed from November to March although there will always be one that stays open all winter. Larger cities like Zagreb, Dubrovnik and Split will have a full range of accommodation.
November 1 is All Saints Day, a bank holiday. It's a good time to visit a cemetery in Croatia. No, really! They're all decked out with flowers and candles. To get in the mood, see my Top Five Spooky Sights in Croatia.
FESTIVALS
The animation studios of Zagreb are known for their innovation. This festival continues the long tradition of Croatian animated film. Odd-numbered years are devoted to feature films and even-numbered years to short films.
Feast of St Martin
Winos take note. St Martin's Day, November 11, is officially the day when must turns to wine. Once a solemn event, involving a blessing by a priest, it's now become a more Dionysian occasion celebrating wine in general. The plate of the day is goose, freshly slaughtered and roasted. The day is particularly celebrated in Tar, Vrsar and Buzet.