Hotels in Dubrovnik include two, three, four and five-star hotels ranging from €40 a night to €670 (get Dubrovnik hotel prices) . The recent explosion of tourism has led Dubrovnik's hotels to both upgrade and expand.
The trend on the Dubrovnik hotel scene has been in two directions at once. First, there was a push to develop the market for business travel so many Dubrovnik hotels added conference rooms, wireless connections and other assets to the business traveller. The most recent watchword has been "wellness". A number of four and five-star hotels have constructed impressive fitness, sauna and spa centers.

Five Star Luxury Hotels in Dubrovnik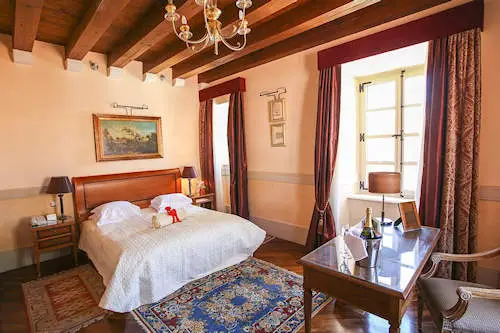 Prijeko Palace
Whether your choice is boutique hotel or resort-spa style, expect the ultimate in design, comfort and wellness facilities plus a first-rate restaurant and, often, a private beach. Read more.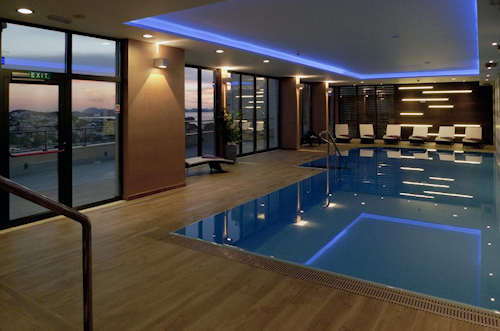 Hotel Adria
Four Star Comfortable Hotels in Dubrovnik
Only slightly less glamorous than the above, you'll still find yourself in a very nice space. Read more.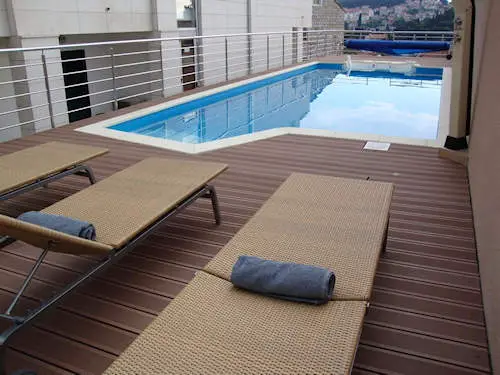 Hotel Berkeley
Three Star Budget Hotels in Dubrovnik
For a clean, comfortable place to rest your head after beach and sightseeing adventures, your wallet won't be terribly hurt by these choices. Read more.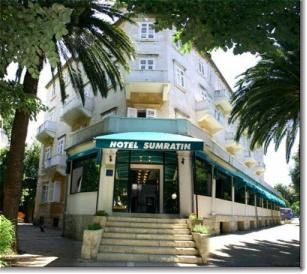 Hotel Sumratin
Two Star Cheap Hotels and Hostels in Dubrovnik
It's not just for young people but also for the young at heart. Read more.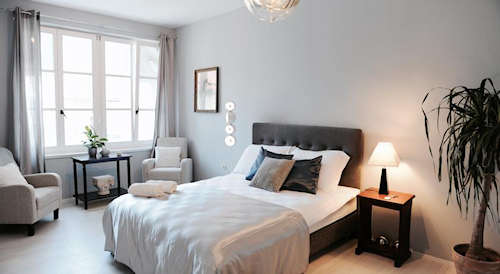 Fresh Sheets
Apartment Rentals in Dubrovnik
Renting an apartment is easy on the budget and also a great way to experience local life. Read more.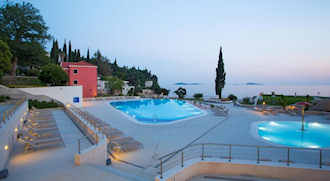 Hotel Mlini
Airport Hotels
There is no hotel at Dubrovnik's Cilipi Airport. The Ploce hotels are closest to the airport but even more convenient would be a hotel in Cavtat or the villages southeast of Dubrovnik. Read more.
Where to stay in Dubrovnik?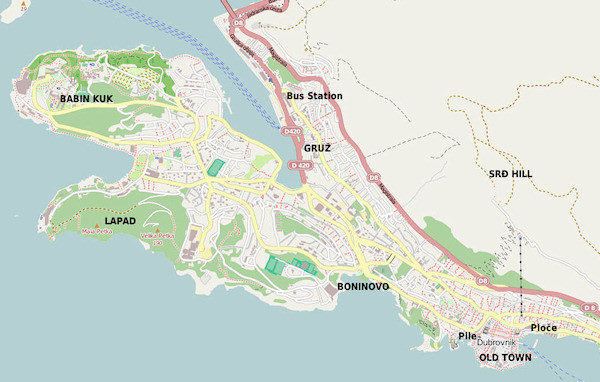 Four main neighbourhoods have nearly all Dubrovnik hotels:
Lapad
A lively neighbourhood with three-star, four-star and five-star hotels. Read more.
Babin Kuk
Great for family hotels. Read more.
Ploce
All luxury hotels. Read more.
Old Town
Very few hotels but many apartment rentals. Read more.
Gruz
Very convenient to all transport. Read more.
Dubrovnik Hotel Map
See where each hotel is located on this handy map.